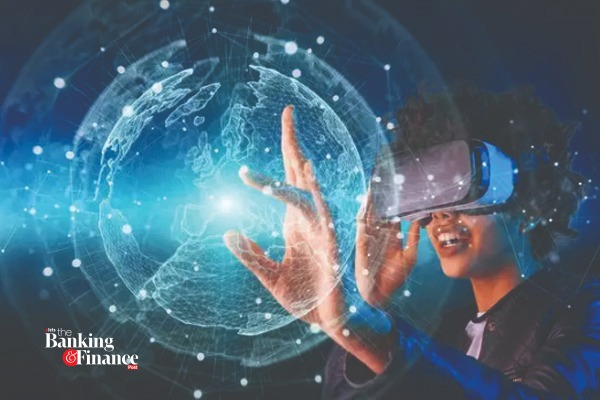 Technology has the power to re-invent and ensure continuity across industries, and when it comes to the adopting it, the Banking, Financial Services and Insurance (BFSI) has always been the frontrunner. Recently, making a breakthrough move, leading Public Sector lender Union Bank of India announced the launch of their Metaverse Virtual Lounge and Open Banking Sandbox environment.
While banking has always been at our fingertips, Metaverse is definitely the next leap of technology which promises to bring a human touch to the digital experience with virtual interactions. Rashi Aditi Ghosh of Elets News Network (ENN) explores, how this emerging technology is going to revolutionise communications between financial institutions and their customers.

What is Metaverse?
According to William Burns III (Metaverse Veteran), Metaverse is a collective virtual shared space, created by the convergence of virtually enhanced physical reality and physically persistent virtual space, including the sum of all virtual worlds, augmented reality, and the Internet.
How will Metaverse change the user experience?
Metaverse and the opportunities associated with it are already getting clearer with each passing day. Leading IT Company Tata Consultancy Services (TCS) has already made investment in Metaverse and Union Bank of India's recent move towards the technology is always making way for major advancements.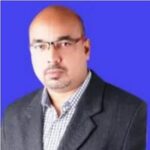 Utpal Chakraborty, Chief Digital Officer, Allied Digital Services Ltd., AI Researcher, Global AI Ambassador said, "More than just a virtual world, Metaverse is going to obliterate the physical limitations that we as humans have. A simplistic example is many times we want to be physically present at many places at the same time but due to our physical limitation that's never going to be feasible. Now with our digital twins in the Metaverse, it's very much possible to be at multiple places at the same time in the virtual world. The same goes for the business world, you can expect a completely democratic, decentralized global business platform for you irrespective of the size and nature of your business. Already many experts have forecasted that businesses in the digital platform like in Metaverse will outperform the conventional businesses."
Also Read | Metaverse: The Future of Digital Business
Facts & Figures Indicating Metaverse's Future Growth
• According to Verified Market Research, the Metaverse Market size was valued at $ 27.21 Billion in 2020 and is projected to reach $ 824.53 Billion by 2030, growing at a CAGR of 39.1% from 2022 to 2030.
• According to Precedence Research, the global Metaverse market size is projected to be worth around $1,607.12 billion by 2030 and expanding growth at a compound annual growth rate (CAGR) of 50.74% from 2022 to 2030.
• The global Metaverse market size was estimated at $38.85 billion in 2021. It is expected to expand at a compound annual growth rate (CAGR) of 39.4% from 2022 to 2030.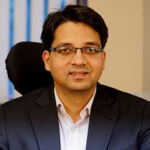 Vinay Pagaria Co-founder CTO StockEdge & Elearnmarkets said, "Metaverse is about virtual identities and virtual experiences. As innovations around AR, VR, NFT and especially blockchain based technologies mature; a lot of possibilities have started emerging. As a low-hanging opportunity, companies are exploring creating new engagement opportunities in the Metaverse. The BFSI sector also needs to capitalize on this. In a little distant future, with web3 taking centre stage and as decentralisation and borderless P2P dealings become the new parallel world order, larger business opportunities will arise for the evolving enterprises even as their traditional service offerings will increasingly get challenged".
Evolution of Metaverse
Growing Significance
• KB Kookmin Bank, leading financial institutions in South Korea, provides virtual bank services where customers get a chance to avail personalised financial information and interact one-on-one with its financial advisors in VR.
• BNP Paribas has unveiled a virtual reality app that helps retail banking users to access their account activity and transaction records in a VR environment.
• Bank of America provides VR training in around 4,300 financial centers nationwide. The training helps bank employees in practicing a range of routine to complex tasks and facilitating client interactions through a virtual environment.
• J.P. Morgan has unveiled an Onyx lounge in the Metaverse, a virtual lounge in the blockchain-based world. With the help of this lounge, the bank gets the power to facilitate cross-border payments, foreign exchange, financial assets creation, trading and safekeeping. Onyx is a blockchain-based platform for wholesale payments transactions.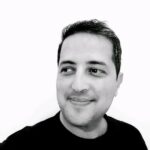 Ravi Shankar, Co-founder and CEO, Active.Ai (a Gupshup company) said, "The Metaverse offers immense potential for BFSI. In its infancy today, it resembles the early days of mobile apps with some early experimentation. The BFSI industry relies on trust, veracity, and security to function. The Metaverse with its founding technologies of Web3 and blockchain checks all these boXes. While blockchain technology will secure all transactions, Web3 through its decentralisation model will ensure transparency and trust between all parties. A key trigger for faster adoption will be the adjacent industries which use embedded finance in the Metaverse like ecommerce and gaming industry."
"The Metaverse promises to bring an advanced degree of personalization, experience and security to banking. Imagine a scenario where a representative virtual avatar in a virtual branch gives you a tour around their state-of-the-art banking centre -all virtual in a neighbourhood you would have visited. He/she can simulate your experience of buying a home or car with a virtual test drive, 3D model your portfolio, explain how your credit score stacks up against similar personas and even connect you to them as you ponder over a decision to buy that real car. The digital revolution produced dematerialized stock accounts, digital credit cards, and UPI. The Metaverse with its virtual banking agents, opportunities to trade in virtual assets, and perform all financial activities without ever setting foot into a brick- and-mortar building will revolutionise the way finance companies work," adds Ravi.
Revolutionisation of banking with Metaverse
The Accenture Technology Vision survey for 2022 found that 67% of global banking executives agreed that the Metaverse will have a positive impact on their organizations, while 38% said it will be a breakthrough or transformational. Around 92% agreed future digital platforms need to offer unified experiences that enable interoperability of customers' data across different platforms and spaces.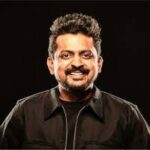 Vijay Pravin Maharajn, CEO and Founder – bitsCrunch said, "Just like any other sector, financial institutions and banks can expand significantly. Regulatory boundaries, time zones, and geographical limitations are no longer an obstacle to digital banking. Finance and transaction management will be key to making this new environment as immersive and realistic as possible. Banks can bring human connection into banking through the Metaverse and improve customer relationships with meaningful interactions. A new generation of NFTs, with a younger yet skilled generation, is reaching out to wider audiences through the Metaverse. So, sooner we may visit virtual branches for exceptional customer service, interact with a broker in real-time in mortgages, talk with an avatar advisor in retirement planning, or even attend a bank-sponsored community event."
"Furthermore, digital assets are booming as the crypto community spreads to larger markets with an exciting trading and value system. Therefore, virtual assets are already being acquired with real money. Metaverse economics represents an industry that is still largely overlooked, enabling banks to lend and insure cryptocurrencies, non-fungible tokens (NFTs), and virtual real estate. It's interesting to wait and watch how banks can play a role in leveraging this opportunity," he added.
Also Read | Transformation of workforce in post-pandemic era
Latest updates on Metaverse:
Emirates NBD unveils global call for Metaverse start-ups to transform the future of banking
Emirates NBD, leading banking group in the MENAT (Middle East, North Africa and Turkey) region, has announced a global accelerator programme for metaverse start-ups to enhance the customer experience for the new virtual economy, in partnership with the Dubai International Financial Centre (DIFC) Fintech Hive, the largest financial technology hub in the Middle East, Africa and South Asia (MEASA) region, and powered by technology provider Microsoft.
TechM collaborates with Union Bank of India to set-up Metaverse lounge for the lender
Tech Mahindra has partnered with Union Bank of India (UBI) to unveil India's first PSU Metaverse Lounge, called 'Uni-Verse'.
The lounge will be helping the bank in demonstrating its digital and tech-savvy image, especially to GenZ customers, and enable them to explore its products and services in the Metaverse ecosystem. Customers would be able to move around in the lounge, get information about deposits, loans, govnment welfare schemes, digital initiatives, etc.
How India celebrated 75th Independence Day in the Metaverse
• MapMyIndia launched the Har Ghar Tiranga campaign on India's 2D and 3D Metaverse Maps.
• Kiyaverse, India's first-ever Banking Metaverse, celebrated Azadi Kaa Amrit Mahotsav with 'Har Ghar Tiranga' on 'Bharatmeta', a dedicated zone of Kiyaverse. Users can log in to the Bharatmeta platform and hoist the flag in 3D.
• ZionVerse launched freedom fighetrs NFTs for users, namely Shaheed Bhagat Singh, Rani Lakshmi Bai, BR Ambedkar, Subhas Chandra Bose, and Mahatma Gandhi.
Conclusion:
The BFSI sector has always been enthusiastic when it comes to technology adoption and the pandemic has accelerated the role of digital transformation by multiple folds. Amid this, Metaverse, emerges as a promising technology shift, but also so much more than that. EXperts believe that it will help in personalising service and refine customer engagement in the predigital era.
Elets The Banking and Finance Post Magazine has carved out a niche for itself in the crowded market with exclusive & unique content. Get in-depth insights on trend-setting innovations & transformation in the BFSI sector. Best offers for Print + Digital issues! Subscribe here➔ www.eletsonline.com/subscription/