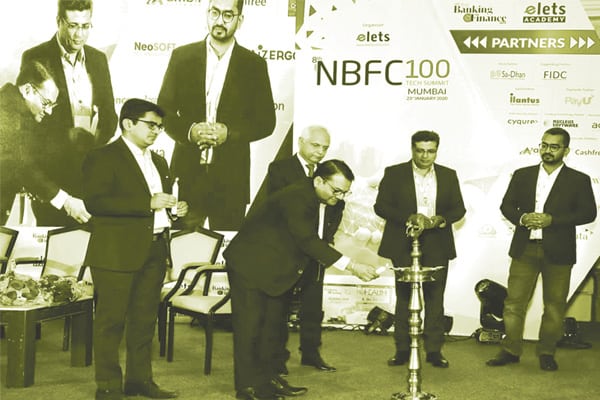 "Overcoming poverty is not a gesture of charity. It is an act of justice. It is the protection of a fundamental human right, the right to dignity and a decent life. While poverty persists, there is no true freedom. Sometimes it falls upon a generation to be great. You can be that great generation. Let your greatness blossom. Of course, the task will not be easy. But not to do this would be a crime against humanity, against which I ask all humanity now to rise up." — Nelson Mandela
Introduction:
Financial Inclusion, a major step towards inclusive growth, denotes access to useful and affordable financial products and services that meet their needs. The Committee on Financial Inclusion, Chairman: Dr. C. Rangarajan defines financial inclusion as the process of ensuring access to financial services and timely and adequate credit where needed by vulnerable groups such as weaker sections and low income groups at an affordable cost.

According to an RBI document, "the Government of India and the Reserve Bank of India have been making concerted efforts to promote financial inclusion as one of the important national objectives of the country. Some of the major efforts made in the last five decades include – nationalization of banks, building up of robust branch network of scheduled commercial banks, co-operatives and regional rural banks, introduction of mandated priority sector lending targets, lead bank scheme, formation of self-help groups, permitting BCs/ BFs to be appointed by banks to provide door step delivery of banking services, zero balance BSBD accounts, etc".
While the BFSI industry overall has an important role to play in ensuring financial inclusion, Non-Banking Financial Companies (NBFCs) are making a significant contribution to the vision by reaching out to segments that banks have less connection with.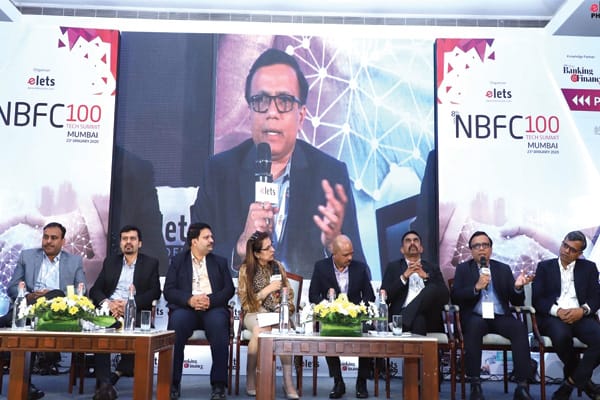 According to a blog titled-Role of NBFCs in accelerating financial inclusion written by Rajiv Sabharwal, Managing Director & Chief Executive Officer, Tata Capital, "NBFCs have
immense potential to provide financial solutions to those who need them the most. RBI, in its report, has stated that there has been a 24% improvement in Financial Inclusion (FI) as measured by RBI's financial Index between March 2017 and March 2021. NBFCs will
have to keep innovating their offerings, invest in technology and continue to deliver on its
promise to bring prosperity to the people of our country."
NBFCs are important!
Non-Banking Finance Companies (NBFCs) have played an important role in the Indian financial system by complementing and competing with banks, and by bringing in efficiency and diversity into financial intermediation. NBFCs have evolved considerably in terms of operations, heterogeneity, asset quality and profitability, and regulatory architecture. Going forward, the growing systemic importance and interconnectedness of this sector calls for regulatory vigil, writes RBI in its Bulletin.
Why are NBFCs the emerging leaders?
Bank credit to NBFCs grew in double digits in FY22. (Source: Care Ratings)
During 2020-21, Non-Banking Financial Companies (NBFCs) overcame the pandemic challenges showing improvement in asset quality and enhanced capital buffers. (Source: RBI's Financial Stability Report)
NBFCs are leading the retail industry by disbursing the highest number of loans. (Source: RBI's Financial Stability Report)
NBFC100 Tech Summit-An Ode to the Unconventional Leaders
In the year 2017, core team at Elets Technomedia, a leading B2B organization, championing the cause of the governments, building knowledge-sharing platforms, and highlighting the importance of innovations for governance, health, education, urban development, and banking and finance sectors started planning to organise a conference to underline the importance of NBFCs in Indian financial industry.
Elets' BFSI vertical that was already functional from 2015 and had been organising conferences with the financial industry, took a significant step announcing NBFC100 Tech series and the first conference under the initiative was organized on 12 October, 2017 in Mumbai.
The first chapter of NBFC100 Tech Series witnessed the esteemed presence of leaders representing the government as well as NBFC big shots.
The journey that started in 2017 in Mumbai helped us connect with leaders across various cities namely New Delhi, Bengaluru, Chennai and Hyderabad.
What leaders said at NBFC100 Tech Summits
Non-Banking Financial Companies (NBFCs) are playing a very important role by contributing to this growth and supporting the MSMEs. Sharing his views on how the expanding role of NBFCs are supporting the economic transformation in India, post-COVID said Raman Aggarwal, former Co-chairman, Finance Industry Development Council while shedding light on several significant aspects pertaining to the sector with Elets News Network during an exclusive interaction hosted during NBFC100 Tech Summit.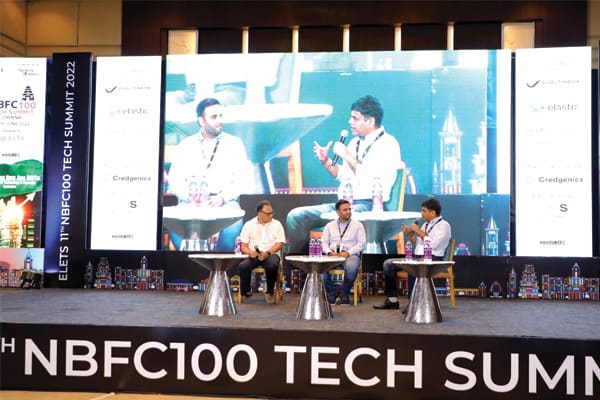 Technology seems to be residing in our hearts from time immemorial. Computers were brought to the market long back. In today's global market, we need to make intelligent, sound, and quick decisions. Having the access and visibility into the required information achieves that objective, says D N Prahlad, Chairman, Surya Software.
The banking and finance sector is in the midst of a storm. And the storm is not limited to the funding crisis or its access to Non-Banking Finance Companies (NBFCs), the storm is much more and beyond. It encompasses a lot of activities that NBFCs traditionally went through, says P Sridharan, Executive Director, Shriram Transport Finance Company Limited.
Today, it is not about how efficient the technology is, it is how efficiently it is being used. With many technology companies coming up with new products and services every day, there is still a big gap between what you expect technology to do and the way it is used by the people in the field. To build that gap there is a huge requirement of training and capacity building, says Subrata Gupta, Former Managing Director, NABARD Financial Services Ltd.
Despite the pandemic , the series continued, virtually!
The sudden outbreak of covid-19 brought major challenges in all our lives, however, despite the challenges, we all learnt new ways to connect, communicate and grow. We too kept our spirits alive and developed a virtual platform to maintain our communication link with the NBFC leaders.
With all the support from NBFC fraternity, the 9th and 10th edition of NBFC100 Tech series were organized virtually.
11th NBFC100 Tech Summit, Chennai-A new beginning
After two consecutive virtual conferences, it was time for us to get back into our original self. NBFC100 Tech Summit went back to Chennai, with its first in-person edition post the pandemic with the theme Visualising New Age NBFCs with Resilient Technology & Financial Inclusion.
From embracing the new normal to looking forward to a resilient tomorrow, 11th NBFC100 Tech Summit, concluded on a high note, it made us believe that the show must go on.
Hurray, the 12th edition is here!
After the successful conclusion of the 11th edition, it was time to underline the new
advancements made in support of a new Bharat. NBFC100 Tech series announced its 12th chapter in Mumbai. It gives us great pleasure in accepting the fact that with this the series becomes the longest runic NBFC conference series in the country. The latest edition of the conference, would underline discussion on topics such as
NBFCs back to normal: Projections redefined, Optimising technology for good: Aiming at enhanced client experience, Last -mile delivery: Connecting the under-served portions, Collaborations & Co-lending, Combat mechanism: Focusing on robust and adaptable risk management model, Aiming at future offices: Solutions for resilience & continuity and more.
Not just a congregation, but over these years we have evolved from being a knowledge sharing platform to a wholesome confluence, which included discussions, presentations, exhibitions, editorial connections and a lot more.
It gives us great satisfaction in believing that at Elets, we have been highlighting the role of NBFCs through our NBFC100 Tech Series, and this year with the 12th chapter we aim to underline the steadily growing importance of NBFCs in empowering Bharat, financially.
Looking forward to seeing you at Elets 12th NBFC100 Tech Summit, Mumbai on 24 November 2022.


Elets The Banking and Finance Post Magazine has carved out a niche for itself in the crowded market with exclusive & unique content. Get in-depth insights on trend-setting innovations & transformation in the BFSI sector. Best offers for Print + Digital issues! Subscribe here➔ www.eletsonline.com/subscription/