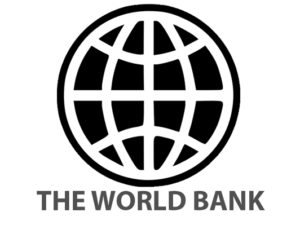 The Indian economy will see a robust GDP growth of 7.3 per cent in 2018-19 and 7.5 per cent for the next two as "factors holding back growth in India fade", the World Bank has forecast.
Growth in India is projected to advance 7.3 per cent in FY 2018-19 (1 April 2018-31 March 2019) and 7.5 per cent in FY 2019-20, reflecting robust private consumption and strengthening investment, the global lender said in its June 2018 edition of its flagship publication titled: The Global Economic Prospect'  released yesterday.
 "Today, India's economy is robust, resilient and has potential to deliver sustained growth," said Ayhan Kose, Director of the Development Prospects Group at the World Bank, adding that the country is to retain the tag of the fastest growing economy among the world's major emerging economies.
The WB report further forecasts that growth in entire South Asia is projected to strengthen to 6.9 per cent in 2018 and to 7.1 per cent in 2019, mainly on account of factors holding back growth in India to diminish, going forward.
Earlier, the international financial institution that provides loans to countries of the world for capital projects is said to have expressed concerns over Indian Government– initiated demonetisation exercise and early teething hiccups in the implementation of the goods and services tax (GST) in the country to have had impacted country 's growth.
India's growth projections remain unchanged since its January 2018 forecast. China is expected to slow down slightly from 6.9 per cent in 2017 to 6.5 per cent in 2018, 6.3 per cent in 2019 and 6.2 per cent in 2020, it said. India's growth potential is about 7 per cent, and it is currently growing at a pace above its potential, kose  said, attributing it to the major economic reforms and fiscal measures undertaken by the PM Modi-led government.