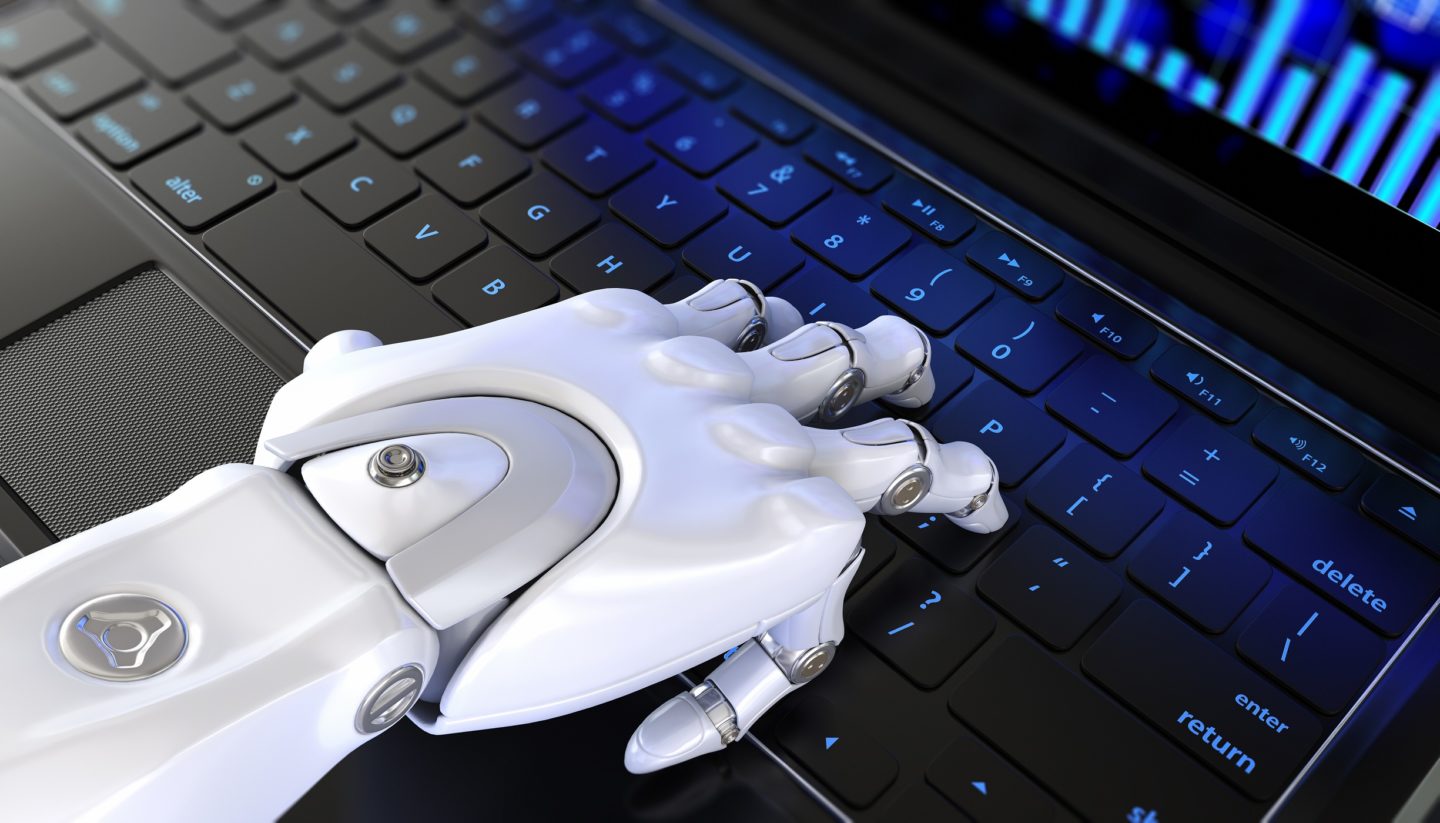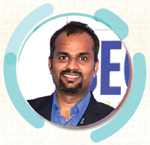 When discussing the subject of digital transformation, we keep on hearing a similar feedback, the most common being: "My teams don't collaborate effectively even if I've bought all these great new digital and technical tools. But my employees refuse to use them" and "I can't attract or retain the right talent for my digital business". Or, "I don't have the right set of skills or people to adopt digital journey".
A solution for all such challenges is needed for digital transformation. What is needed is the importance of having the right culture in place to support the required radical change.
It has identified that a major cultural disconnect could be between leadership and employees. Leaders need to take a long hard look at their organisational culture and assess whether it truly supports transformation and innovation. They also need to examine their own behaviour and actions and be prepared to challenge them. Leaders need to engage, empower and inspire all employees to "enable the culture change together".
Disruption in People Skillset
The nature of the disruption or change will depend very much on the industry itself. The banking services sector, however, is yet to be radically transformed but recent disruption has given clear indication for upcoming new business models e.g. Aggregation of Services, banking will remain as a service, collaboration with Fintech is need of the time, partnering for banking services is gaining momentum in India.
Those working in sales and manufacturing will need new skills, such as technological literacy. Mobile, Internet and cloud technology are already impacting the way we work. Blockchain, Artificial intelligence (AI), 3D printing and advanced materials are still in their early stages of use, but the pace of change will be fast.
As per a study, five years from now, over one-third of the skills (35 per cent) considered important in today's workforce will change. What is certain is that the future workforce will need to align its skill set to keep pace.
Here is the list of Top 10 Skills required for meeting disruptive revolution –
Complex Problem Solving
Critical Thinking
Creativity
People Management
Coordinating with Others
Emotional Intelligence
Judgment and Decision-Making
Service Orientation
Negotiation
Cognitive Flexibility
Let's look at Fourth Industrial Revolution. By 2020, the Fourth Industrial Revolution will bring advanced technologies like robotics and autonomous transport, AI and machine learning, advanced materials, biotechnology and genomics. Some jobs will disappear, others will grow and jobs that don't even exist today will become commonplace.
It's important to build people skillset and resource pools around relevant skills. Here is the list of new Jobs that didn't exist a decade ago.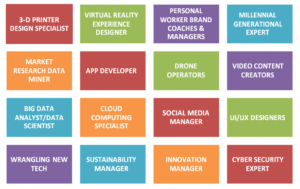 Innovation Manager – Role of Innovation Manager is very important in creating Innovation Culture and Solutions. It will help in below expectations:
To promote and work with new technologies from start-ups and Fintech to make banking as seamless as possible
To explore new applications based on emerging technologies
To move as fast as we can to compete with upcoming disruption Eco Systems, Payment Bank, Fintech etc
To experiment and adopt advanced digital technologies and help internal teams to implement
Bridge between project teams and emerging innovations that we believe could have big impact on development.
Play a pivotal role in bringing these innovations to bank and helping scale them up
CYBER SECURITY EXPERT – Role of Cyber Security expert is very important in creating Security Awareness Culture and latest Secure Solutions. Every year, thousands of Cyber Security problems are identified in technologies from well-known vendors. While we depend more and more on technology, technology is becoming more and more insecure. It is important to be aware of the serious cyber security problems currently affecting technology.
3-D PRINTER DESIGN SPECIALIST – 3-D printers have been a boon to the manufacturing and prototyping industries for years, yet the large majority of the consumer population seems to have little interest in learning to use them. In future, certainly it will be need of the time.
VIRTUAL REALITY EXPERIENCE DESIGNER – Part of the expansion of the Internet of Things into our homes will involve the increasing use of virtual reality for both work and play. Service Centres, offices could become obsolete if you can just log in virtually from your home office and interact with your colleagues as if you were in the same room.
PERSONAL WORKER BRAND COACHES AND MANAGERS – "Nowadays, we're predicting that nearly 25 per cent of today's full-time employees will be working 'on demand'," say experts, referring to the increasing preference of companies to hire freelancers for short contracts when the need arises instead of keeping people on staff.
MILLENNIAL GENERATIONAL EXPERT – Generational consultants help companies better understand the changing workforce — and who can better explain the Millennials than a living member of Generation Y. Companies in every sector and of every size face the challenge of recruiting and developing young professionals to prepare them to be future executives.
MARKET RESEARCH  DATA MINER – As customer information becomes more and more vital to the retail experience, businesses are compiling data in droves—and hiring experts to make sense of it. From different datasets including structured (transaction),semi-structured (user behavior) and unstructured (text) information, data analysts and scientists look for behavioral patterns to help retailers and businesses predict future trends or to build recommendation engines or personalised advertising.
APP DEVELOPER – The iPhone was introduced in 2007, the Android shortly after. Since then, more than a million apps have been put up for sale in Apples App Store and Android's Google Play.
DRONE OPERATORS – The global market for unmanned aerial vehicles (UAVs) has been growing rapidly, creating job opportunities for drone operators.
VIDEO CONTENT CREATORS – Thanks to YouTube and other video-sharing platforms that followed in its wake, video-blogging or 'vlogging' is now a career, with the most successful YouTube stars attracting millions of dollars through advertising, social media management, and sponsorship deals.
BIG DATA ANALYST/ DATA SCIENTIST – With volumes of data growing at a rate of 40 per cent year, it's no wonder that people who can analyse and process all this information are in high demand; AI can improve customer personalisation, identify patterns and connections that humans can't, and answer questions about banking issues in real-time. Financial institutions are already finding success with AI. However, what may be 'amazing' today will be table stakes in the near future.
CLOUD COMPUTING SPECIALIST – A decade ago, if somebody said they worked in the cloud, you might have wondered what they were up to. This will be playing a key role in coming future. Cloud-based payments enable you  to make  NFC  based payment (Tap & Pay), using your mobile handsets and can be implemented through cloud-based security and tokenisation. Build Payments idea/solution that is digital, multi-channel, real-time, fast, flexible, convenient and can disrupt the payments landscape.
SOCIAL MEDIA MANAGER – In 2006, there was no need for social media managers as most platforms were yet to be created. Today, Facebook has over 1.5 billion users worldwide and, alongside other platforms such as Twitter and Instagram, has become an indispensable marketing tool with which brands can engage with consumers.
UI/UX DESIGNERS – In 2006, Facebook was in its infancy, Twitter was being launched, and nobody had iPhones. Ten years on, the world is a very different place, and so is the workplace. With increasing mobile phones and similar kind of Applications has brought competition among services. Clear winner is decided by great UI and UX.
WRANGLING NEW TECH – It's hardly news that hard-core tech folks—coders, IT managers, server administrators—have a major edge when it comes to valued job skills. A LinkedIn analysis of the most in-demand skills for 2017, for instance, found that 19 of the top 25 were technology-related, with the top of the list dominated by cutting-edge areas such as cloud computing, software development for mobile devices, and online security.
SUSTAINABILITY MANAGER – Sustainability is becoming increasingly important to organisations these days. Even companies that aren't working in 'green' sectors are hiring people to help them use their resources more effectively and make environment friendly decision.
Building  "True Digital Culture – TDC"
Let's look at my view to build a "True Digital Culture – TDC". It's is a core strategic pillar for maximising the value of your technology investments and realising the full value of your new business models, products, and operations. I propose below factors to create a "True Digital Culture- TDC".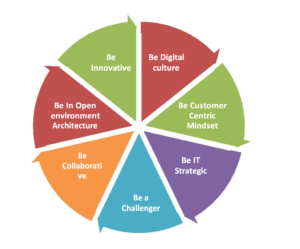 Be at digital culture: The only way you can transform into a digital business is if you have the right culture in place. To embed digital from on-boarding to exit, supporting employees at every step and enabling them to live and breathe digital ways of working.
Be at Customer Centric Mindset: You need to build a digital, customer-oriented culture inside the bank. Re-engineer your business to consumer processes. Start with the end in mind, using overall customer experience you want to achieve as opposed to starting from a legal and regulatory constraint perspective.
Be IT Strategic: Make IT the centre of your strategy. Put your CDO, CINO, COO and CIO at the heart of your business, working alongside finance, marketing, etc
Be a Challenger: Challenge your own business model and your traditional way of
Be Collaborative: Work with Fintech Start-Ups. Incumbent banking organisations need to streamline their operations and narrow business and product development focus.
Be In Open environment Architecture – Openness is the key word – you need an Open programmable, Agile Process and Skilled people to drive it.
Be Innovative – Innovation can be fuelled by science and technology, can entail improved ways of working with new and diverse partners, or can involve new social and business models or policy, creative financing mechanisms, or path-breaking improvements in delivering essential services and products.
You need to understand the different leadership models that must be deployed in  various parts of your organisation to achieve your unique digital goals. The message is clear "Focus on People and Culture or your Digital Transformation will fail". I find "True Digital Culture- TDC" has below benefits –
It will improve their relationships with customers
It will attract the best talent and set themselves up for success in today's digital world
It will positively help your ability to compete and grow
 (The writer is Prasanna Lohar | Head -Innovation and Architecture | DCB Bank)
"Exciting news! Elets Banking & Finance Post is now on WhatsApp Channels Subscribe today by clicking the link and stay updated with the latest insights!"
Click here!
Elets The Banking and Finance Post Magazine has carved out a niche for itself in the crowded market with exclusive & unique content. Get in-depth insights on trend-setting innovations & transformation in the BFSI sector. Best offers for Print + Digital issues! Subscribe here➔ www.eletsonline.com/subscription/