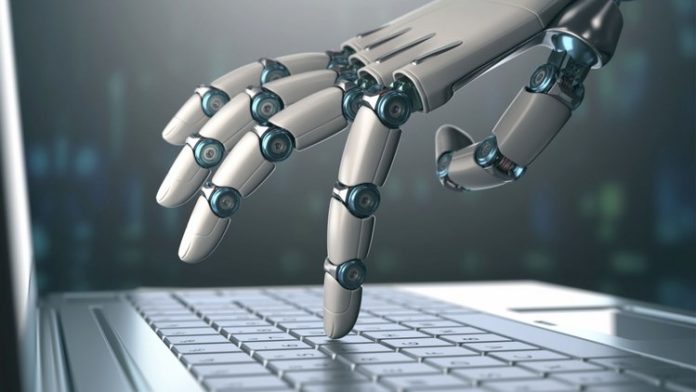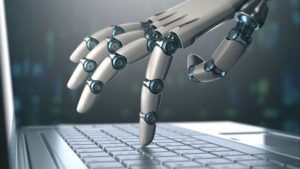 Artificial Intelligence (AI) has become a finance buzzword since 2016 and reports abound on how AI is an integral part of technology budgets, as well as the key technology force that will reshape strategy in coming years.
However, AI is not an entirely new to banking as it is made out to be. Various terminologies associated with AI like machine learning, cognitive learning, natural language processing, primarily aimed at bringing intelligence through algorithms.  Such processing capabilities have existed in various forms for decades, for e.g., algorithmic trading has its origins in the 1970s' automated trading systems. These have evolved silently across critical functions, and reached such a state of maturity that it is touted to be the next big force in financial technology. Digital transformation combined with a focus on customer experience and analytics, has primarily been instrumental in putting the spotlight on AI initiatives.

With customer acquisition and management being a key focus area for banking organizations worldwide, a quick look at the financial marketplace enables us to classify AI under the following streams.
Customer Analytics
AI is being increasingly used to make sense of customer data. By applying AI principles to a mix of customer purchasing behavior, online access characteristics, location information and demographics, banks are able to understand what type of products make sense to what type of customers. They are able to look at inactive customer characteristics and understand ways in which they can be reactivated. Through machine learning, a banking leader has been able to predict profitability among its customer base, with insights on which customer was likely to continue business with the bank. The ability of algorithms to sift through loads of customer data and arrive at intelligence in terms of customer behavior across various stages of the purchase lifecycle is paramount when it comes to targeting customers with the right financial product at the right time.
Sifting through data to create compelling value and experience for customers should be the aim of any customer analytics initiative. Freeing data from silos and enabling interactive analysis helps add tremendous value. Banks can earn customer trust and loyalty by being a good listener, and be relevant by providing real value at every instant of interaction. A premier UK bank not only increased its revenue, but also earned better customer trust by using AI to identify customers in need of financial advice. The bank promptly got in touch customers who continuously overdraw their bank accounts to offer solid and targeted financial advice.
Customer Service
There are enough and more examples that talk about banks utilizing chatbots to bring in efficiencies in customer service. While some banks have resorted to chatbots as the first level customer interaction mechanism, few others have gone a step further in using chatbots to get relevant data from customers before moving the conversation to a human executive to make better-informed decisions based on findings from chatbots. There are enough and more information available on the competencies of bots like RBS Luvo, Swedbank Nina, Mizuho Financial's Pepper, etc.
Bots have mostly found use in automating areas where the processes are robust, but in other areas, they act as an interim step before a human interaction happens. Many banking leaders have been creating bots through platforms like Blue prism and UiPath with multiple aims of automation, process efficiency, responsiveness and more intelligence being provided for human interactions.
AI helps customers navigate several pages on a website, and turn them into simple conversations on a chat environment. This is a huge time-saving convenience for customers, especially the mobile-savvy and hyper-connected millennials. Recently, a leading Indian private banking institution deployed an AI bot (intelligent robotic assistant) and a Facebook messenger bot. In the first six months of its launch, the bot had 1.2 million conversations with customers and addressed about 2.7 million queries. While the leaders say the bot is still learning, they are delighted with the increase in customer satisfaction.
Customer Advisory
Smart wallet functionality that tracks spend patterns and requirements of a customer, map these to other customers in his demographic profile and use this information to provide suggestions. Such financial advice offerings are already being implemented by many global banking leaders. Few global banking leaders have also been able to incorporate AI to move to the next level in customer service through advisory. Robo-advisory services have been actively used by few banks to augment their wealth management and personal finance related service offerings to customers. The robo-advisor is able to suggest new ways of investment based on an understanding of the customer spend patterns, risk appetite, mapping them to available financial products, and also suggesting ways of improving financial discipline. These robo-advisors have also been programmed to ensure seamless availability and service provision across all channels frequented by the customer.
Everyone likes faster, cheaper and impartial advice on financial matters. Banks should, therefore, extend their AI advisory services to help financial experts from banks directly impact and improve customer lives. A major European bank's AI-based internal system helped staff understand all queries from particular customers in a matter of seconds and respond with solid and convincingly thought-over solutions to their complex problems. This has resulted in impressive results, saved time, and has empowered customer-facing staff to offer the best advice.
Customer Fraud
Usage of cloud to store personal data, combined with strict regulations that are being put in place by governments world over have contributed to the progress or advancements in machine learning in this field. Not only are companies looking at using AI to implement compliance by converting regulations into simple machine-friendly rules, but also creating learning systems that would analyze complex patterns, unique behaviors & activities, and thereby, predict risks and completely eliminate the problem of "false positives" which arise solely out of blind rule-following.
Many banks are reverting to AI to sift through account details, look at patterns and thereby, identify nefarious activity with the customer accounts. A leading SouthEast Asian banking major has been implementing machine learning algorithms aimed at detecting anomalies in transactional behavior of customers. Companies such as MasterCard have been at the forefront in using AI to help minimize card payment frauds. Algorithms screen every transaction and analyze them for signs of fraud at incredible speed and flag the suspicious ones for follow-up. Through usage of various platforms, banks have also been successful in obviating fraud while opening accounts, thereby ensuring fraud prevention while not sacrificing user experience related to quick and fast online account opening initiatives.
Outlook on AI adoption
While adoption of AI across various facets of banking industry has been showing progressive traction, at present it is still driven by a 'follow me' approach. The quantifiable metrics showing returns on such initiatives have also been getting better and better with more banking organizations adopting AI. Also, with the increasing use of AI, there arises the question,"will human jobs be replaced by AI in the near future?" The answer to this lies in the fact that future of AI depends completely on banks perfecting the management of interaction between man and machine. Instead of concentrating on re-skilling, banks are proactively moving towards adopting AI to create customized/specialised solutions – solutions that automate all that can be automated, while "freeing employees to focus on higher-value tasks", as quoted in McKinsey's article titled, "The Transformative Power of Automation in Banking".
This article is written by Anoop Karumathil Melethil, AVP – Marketing, Maveric Systems.

Elets The Banking and Finance Post Magazine has carved out a niche for itself in the crowded market with exclusive & unique content. Get in-depth insights on trend-setting innovations & transformation in the BFSI sector. Best offers for Print + Digital issues! Subscribe here➔ www.eletsonline.com/subscription/