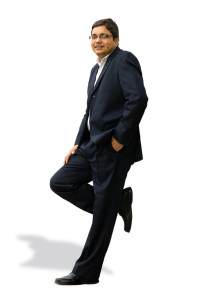 The term 'JAM' could confuse one with the synonym for gridlock – traffic jam. However, with changing times and evolving technologies, 'jam' has went all caps, to present an entirely different connotation — a trinity of the Pradhan Mantri Jan-Dhan Yojana, Aadhaar initiative and Mobile number.
The JAM trinity is the key to one of the biggest reforms India ever attempted, i.e., direct subsidy transfers (DBTs). The NDA Government is pinning its hopes on these three modes of identification ((JAM) to deliver direct benefits to India's poor.
The criticality of the term JAM lies in the fact that until recently, benefits of the numerous government subsidy schemes for the poor would reach the desired beneficiaries passing through various channels, owing to which a major portion of it would be eaten away on the way; but the JAM trinity obviates the need to have those channels, and the benefits for the poor reach directly to their bank accounts. It saves on expenditure to reach benefits to the poor, it saves on time and it plugs leakages by way of weeding out duplicate/ fake beneficiaries.
In a recent statement, the government announced that it has disbursed a total of Rs 61,000 crore through DBT window in the financial year 2015-16 and saved an estimated Rs 27,000 crore by making DBT payments to beneficiaries under various welfare schemes in the last two years!
Besides, with more and more people going for digital banking via Internet and mobile, also fuelled by the growth of e-commerce sector, the country is confidently moving towards becoming a cashless economy. Given the pace and scale of India's shift towards going fully cashless, we decided to come up with an in-depth coverage of the phenomenon. This special issue features voices and views of the major stakeholders in the Banking, Financial Services and Insurance (BFSI) domain, who provide more clarity on whether the time is ripe enough to go for cashless-only transactions. They talk about the roadblocks and opportunities in moving towards a cashless economy.
With a view to having a meaningful discussion that leads to churning out of a pragmatic approach to going cashless, Elets Technomedia plans has organized "2nd Annual BFSI Leadership Summit" on 3rd June 2016. The day-long Summit will provide a platform to discuss, deliberate and chart the future course of action for this sector with burgeoning opportunities.
The Summit will see coming together of the four pillars of Indian Banking – the Government, Regulator, Bankers and FinTech Industry – on one platform and deliberate on the way forward for the Banking and Finance industry in India. They will also focus on the challenges and opportunities of digital banking, and recommedations from the policy makers and the bankers. In short, the event will help create awareness about BFSI initiatives in Maharashtra, in particular, and across the nation, in general.
We look forward to your sustained patronage and your valuable feedback.