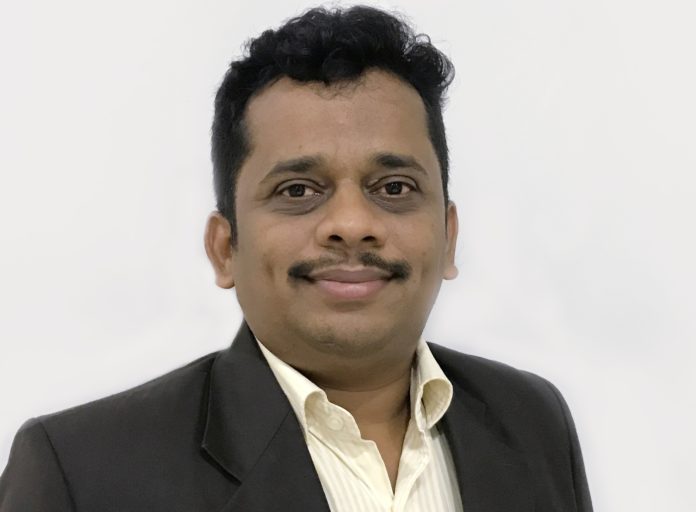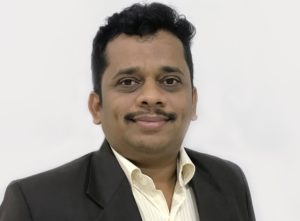 At Pi, we follow a "Prevent-Monitor-Prepare" framework for ensuring maximum security of our customers' data. We are one of the few data centers offering eight layers of physical security, says Bhaskar Vadlamani, Chief Operating Officer, Pi DATACENTERS, in conversation with Elets News Network (ENN).
Data security has lately gained a significant place across the BFSI sector globally. Should India need to worry about the same?

According to a study in 2016, the BFSI industry ranked 3rd amongst the top 5 industries at risk of cyberattacks, after Healthcare and Manufacturing. Unfortunately, things have only become more worrisome today as the financial sector has faced almost three times the cyberattacks as compared to other industries over the last couple of years. These incidents typically include phishing, website intrusions and defacements, virus and denial of service attacks amongst others. It is estimated that the cost of implementing and managing the cybersecurity infrastructure will increase over 40% by 2025 for the BFSI industry.
A data breach reported in India in 2016 exposed that 3.2 million debit cards were compromised resulting in one of the biggest card replacement drive-in banking history. State Bank of India announced blocking and replacement of almost 600000 debit cards. In the recent breach that occurred last month, nearly 1.3 million debit and credit cards' data of Indian banking customers valued up to $130 million for cybercriminals, were made available on Dark Web for open sale. All these and more clearly suggest that it is high time for the business leaders in India to look at cybersecurity as a key differentiator and not a tick in the box.
How pivotal are Data Centres and Cloud in terms of Data safety?
 In today's age of technology, nothing seems to be more critical than data. A single data breach can have a range of devastating consequences for any business. Constructing a tech firewall is just the first line of defence. The second is fabricating strong cybersecurity controls into the entire risk management structure. This is where trustworthy data center players come into the picture. With the exponential increase in digital data, data centers have evolved from being static and rigid environments to secured, scalable and agile facilities capable of meeting the demands of data-driven industries like BFSI, Healthcare, Manufacturing, Education, Supply Chain, et al.
Given the rapid adoption of online banking practices, the modern-day BFSI organizations demand more advanced storage platforms that are not only secured but highly available. Cloud-based solutions include everything from secured data storage to supporting entire business processes. Redundancy makes cloud storage platforms failure-proof. All these and more make cloud storage an excellent option for securing data against cybercrime.
How Pi DATACENTERS helps in ensuring Data Security?
 At Pi, we follow a "Prevent-MonitorPrepare" framework for ensuring maximum security of our customers' data. We are one of the few data centers offering eight (8) layers of physical security. From the cybersecurity standpoint, we have deployed intelligent edge security platforms that surrounds and protects our entire architecture to thwart attackers and mitigate threats wherever they emerge. Our industry-standard tools/platforms deal with DDoS protocols to protect from Volumetric, TCP State-Exhaustion and Application Layer DDoS Attacks, thereby ensuring 100% availability of a bank's website(s) and other online services. Our next-generation firewall is not only UTM feature-enabled but it is also"application-aware".
Cloud security features like virtual firewall & security groups are enabled to ensure only legitimate traffic can reach a bank's systems. Web Application Firewall (WAF) is configured for internetserving applications to filter, monitor and block HTTP/S traffic to and from a web application to protect against malicious attempts to compromise the system or exfiltrate data. We have successfully deployed few cybersecurity measures across some of the major BFSI organisations for the first time in India including Multi-Factor Authentication (MFA), Homomorphic Encryption and Solidwall™.
While MFA can be implemented at the infrastructure layer without making any changes to the application, homomorphic encryption can protect the customer's data during processing along with encrypting the data when it is at rest or transiting in and out of the Pi cloud called Harbour1®. Solidwall™ is a multi-layered data protection solution that protects the files stored on it, from hackers, insider thefts and from ransomware.
As part of the Monitoring framework, Pi offers comprehensive SOC as a Service that monitors and helps to prevent, detect and mitigate cyberattacks like malware, phishing and social engineering, web-based attacks, botnets, malicious codes, and denial of service (DOS). As part of SOC, we also offer a highly customizable SIEM application that is developed in-house, to ensure best in class offerings to its customers at a significantly competitive cost. Moreover our team of OSCP, OSWP, CEH certified SOC experts continuosly audit and take periodic data back-up as the per defined SLA to ensure complete preparedness for any possible threats or breaches of our customer's workloads.
BFSI industry has divided opinion on the public and private cloud. What are your views?
Cloud adoption within the BFSI companies in India is still at an early stage. Private banks of all sizes and Small Finance Banks are adopting cloud faster as compared to the large nationalized institutions. The trend is to adopt cloud through DR, as a first step and then slowly moving to Primary workloads. The major factors driving the preference between a private and public cloud is driven by cost. While the public cloud offers accessibility and security for unstructured data, most users do not get a great deal of customized attention from public cloud providers.
Private cloud offers more control over the customer's workloads. Usually, cloud solution providers own and manage the physical hardware of private clouds. Many BFSI organisations opt for Hybrid cloud in order to keep high-volume files on the public cloud and sensitive data on the private cloud. This hybrid approach strikes a balance between affordability and customization.
Why is Pi, India's best data center provider?
Pi is Asia's largest Uptime Institute TIER IV certified data center and our strategy is influenced by the Digital India mission. We have been listed in Gartner's Market Guide 2018 for Top Data Center providers in India, for two years in a row, and have been also recognized as India's Best Multitenant Data Center in July 2019 by DataCenter Dynamics. Harbour1®, the enterprise cloud platform @Pi® provides uncompromised security for valuable data of enterprises with a variety of state-of-the-art features. Harbour1® is built on a Software Defined Network (SDN) framework.
High flexibility and superior performance are some of the hallmarks of this cloud platform and it can easily score high on various parameters when compared to some of the public cloud offerings, due to its unique design and in-house customization with huge industry and technology expertise. Few other factors that establish Pi as India's most preferred data center are:
Highest Availability: 99.995% Uptime – highest in the country
Low Latency: Due to the proximity to the golden quadrilateral, our customers enjoy lower latency compared to any other city/DC in the country
Cost Efficiency: Due to lower power tariffs, human capital cost and other unique design features, we can offer our services at a comparatively lower cost
Low Geo Risk: Our data center is built on a low seismic zone with no recorded history of earthquakes or floods in the last 70 years
SAP Focused: We are the only data center in the country with SAP certifications for HANA, Hosting, Infrastructure and Cloud operations What innovations are you planning for 2020? Aligning with our long-term vision for digital transformation in India, we will continue to adopt innovative practices for achieving the following objectives: • Reducing carbon footprint • Further optimizing power consumption • Bringing data closer to doorsteps • Introducing Artificial Intelligence (AI) into Cybersecurity
 And many more that demand business needs.

Elets The Banking and Finance Post Magazine has carved out a niche for itself in the crowded market with exclusive & unique content. Get in-depth insights on trend-setting innovations & transformation in the BFSI sector. Best offers for Print + Digital issues! Subscribe here➔ www.eletsonline.com/subscription/