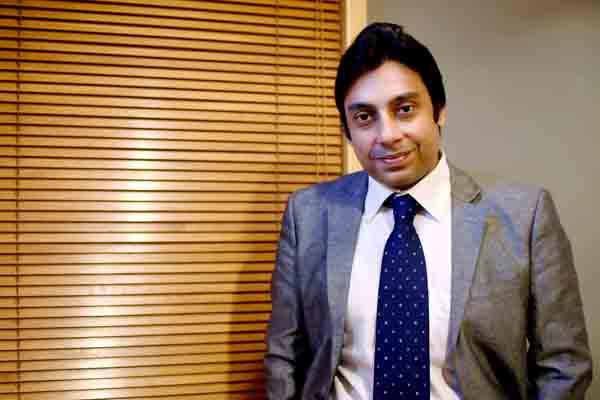 Digitisation has transformed banking operations and amidst the frequent developments and the ongoing uncertainty of the pandemic, if the modern CFO succeeds in combining cutting-edge digital adoption with smart, agile strategic decision making, creating cultural change throughout organisation, they can be a formidable agent of change, said Abhishek Bagchi, Chief Financial Officer, NSDL Payments bank, in an exclusive conversation with Elets News Network (ENN).
Keeping the current scenario in mind, how challenging is the role of CFOs in financial institutions?
Concerns about a global economic recession, altered operations due to lockdowns and changes in consumer behaviour all contribute to a much different business environment. Client bankruptcy and non-payment are real risks that CFOs must find ways to mitigate. CFOs need to focus on finance technology optimization in addition to traditional financial functions. The fast-paced business landscape warrants CFOs to be more agile than ever. Information needs to be available at fingertips, risk management need to be under control, and the team needs to be prepared to make decisions. Today's CFO needs to create value for the organization and hence take a more active role in the operations of the business.
CFOs must ensure that the necessary infrastructure is in place to meet statutory compliance requirements and still perform their duties effectively. For CFOs, knowing where the internal control gaps exist in an organization is a top priority. As the primary individual responsible for the company's financial and other sensitive data, CFOs are on the front lines trying to keep data safe. As a CFO, apart from budgeting, planning, and strategy session, when paired with an evolving role that includes technology investments, operations decisions, and risk management, CFOs need to lead digital transformation initiatives, without whose leadership, certain key elements of the transformation are likely to receive short shrift. CFOs to establish a clear financial baseline relative to which the value of transformation can be measured a natural part of the process for them to manage.
The outbreak of covid-19 and the induced lockdown brought several challenges which are intensifying with the second wave. How difficult is the cash flow management?
During these challenging situations, managing cash flow for a CFO is of utmost importance because, without liquidity, businesses cannot pay contractual commitments or statutory payments. Net Cash flow is seen too be much under stress especially for a start-up organisation or an entity which is yet to break even. Delayed realisation of dues from debtors is one of the main causes of cash flow problems for small businesses as they operate with tight budgets and rely on timely repayments in order to pay bills and scale up. This also negatively impacts the operating cycle and working capital management.
In crunch economic situations, if the investee of the surplus funds is unable to service its debt obligation towards the investor organisation, it creates a rippling negative effect on cash management considering that the organisation was relying on those funds to cover major expenses. Conversely, whenan organisation's operations are externally funded and the borrower organisation falters on repayment on due date, as income is much less than projected, it creates a huge credibility issue and impact market reputation of the organisation with credit rating downgrade.
Undervalued products or services also cause derived cash flow issues since the undervalued services/products cannot be unlocked to realise the optimum cash to meet the variable costs and earn returns on sale of the service/products.
However, cash flow management can be quite stressful but not difficult, if necessary planning, maintaining adequate cash buffer to meet 6/7 months of operating fixed expenses in unforeseen adverse circumstances is done and remaining aware on specific cash flow needs.
Reports suggest that Credit quality may deteriorate quickly in some areas, especially in sectors or geographies that are hit the hardest. What are your views in this regard?
Credit quality is a measure of the creditworthiness of any organisation. Its ability to repay the debts and contractual obligations within stipulated time bearing a material impact on the credit quality. As mentioned in the above question, sectors or geographies e.g. tourism, hotel, entertainment, civil aviation are majorly impacted, across the globe by this pandemic which has in turn adversely impacted their cash flows. With people avoiding travel or visiting crowded places the business volumes of these sectors has been severely impacted. With a huge decrease in business turnover the hard hit industries are feeling the pinch, resulting in shutting down the operations, unable to run the day to day affairs or laying-off employees in order to cut operating costs. For any business, generation of revenue, realising the accounts receivables in time, paying off the business expenses, statutory dues are inter related to another. If the business is unable to sell its services or products being the source of revenue generation and cash inflow, the entire business cycle goes for a toss bringing the sustainability of the business in question. As the present crisis continues and deepens, primarily start up organisations or where the working capital cycle is short hence credit period is short for realisation of dues, majorly cash based business will find it challenging to sustain. The credit rating agencies would down grade their credit ratings leading to challenging situation for these companies to raise/borrow funds from the market at competitive rates, leading to a financial crunch.
What strategies have you planned to handle the net operating losses (NOLs), due to covid, if any? Digital transformation is now a significant part of banking operations. How is the role of CFO pivotal in this regard?
In case of any start-up, initial years would be operating expenses heavy, to build the organisation, recruit proper talent and create the solid foundation to scale up operations in subsequent years. During this stage, strategy should be too keep the loss to the minimum by incurring the basic minimum and try to optimise resources as much as possible. For a stable business, the strategy would be to rationalise cost, in a way to incur the bare minimum commensurate with the business scale and to look for areas where the organisation can scale down the overhead costs, e.g. asking major part of employees to work from home and shift the base to a smaller office premise with reduction in rent. From revenue side business teams to be spruced up to ensure all the accounts receivable are realised in time and enter into business deals with credit worthy counterparts who are serious towards business and deliverables which will earn revenues to the organisation.
Digitisation has transformed banking operations, with virtually all banking operations of fund transfer, utility bill payments, recharges and other banking transactions all taking place online through mobile applications and UPI.  In the finance sector, robotic process automation (RPA) has the potential to reshape the role of the finance professional, in high level data analysis and strategic planning, as well as increasingly the potential for value creation across entire businesses by way of superior analysis, and workflow management.
However, if the modern CFO can combine cutting-edge digital adoption with smart, agile strategic decision making, creating cultural change throughout organisation, they can be a formidable agent of change. CFOs must ask what technologies will enable finance to deliver on-demand reporting, how data should be governed as reporting expands to integrate financial and nonfinancial data.
Also Read: Technology will continue to lead, even during the 'New Normal': Delzad D. Jivaasha, AVP, ICICI Lombard GI
NSDL Payments Bank has recently partnered with Mobileware Technologies to offer TransXT, a Neo Banking-ready platform for enhancing its digital payments capability. How is this ensuring growth and efficiency in your system?
Mobileware over the years have brought about a digital revolution and NSDL Payments Bank is also one of them to reap the benefits and bring a new digital banking experience to its valued customers. The cutting edge technology provides scalable and cost effective tech solutions for BFSI customers.It has made banks go digital with security being at the core of its offering. Enable users of banks to be updated at touch of a screen.
Key features include Unified platform for all channels – Mobile Banking, SMS Banking, Bill pay and easy integration with all major database software
Mobileware's Aadhaar Enabled Payment System allows financial inclusion transaction at Micro-ATM through the Bank BCs with Aadhaar authentication. It allows immediate payment from one Aadhaar linked account to another making using of Aadhaar enabled device.
In Know Your Customer (KYC), a simple paperless authentication through Aadhar biometric. It helps in quick and instant way to on-board the customer and Financial Inclusion by reaching out to the masses.
Through UPI solution bank is enabled with the Mobileware layer on top of the existing banking CBS infrastructure enabling interoperability & merchants to use it as single interface for all payments made.
Mobileware makes digital bill payments convenient to integrate into a safe & secure transactional environment for its customers allowing multiple payment modes and instant confirmation receipts to customers.
It facilitates scan & pay for merchant payments with the new Bharat QR product by removing dependencies on a POS machine & the payment settlers like MasterCard& Visa.
The Banking & Finance Post is an initiative of Elets Technomedia Pvt Ltd, existing since 2003.
Now, Elets' YouTube channel, a treasure of premier innovation-oriented knowledge-conferences and awards, is also active. To Subscribe Free, Click Here.
Get a chance to meet the Who's who of the NBFCs and Insurance industry. Join Us for Upcoming Events and explore business opportunities. Like us on Facebook, connect with us on LinkedIn and follow us on Twitter, Instagram & Pinterest.