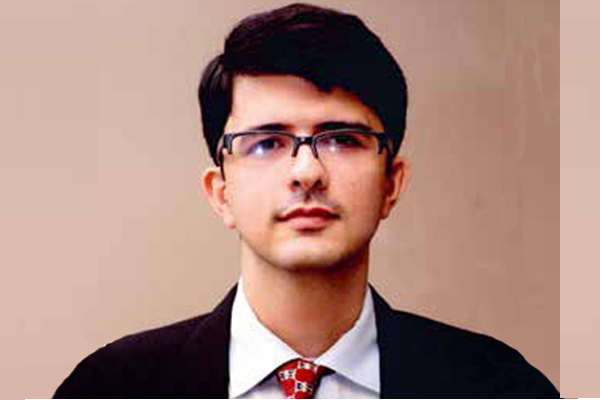 In the new normal world, technology will continue to play a very core strategic role, when it comes to sourcing business be it through customers, be it with intermediaries. At ICICI Lombard, in the last 9 months (that ended on December 2020), 97.5 percent of the policies, were issued in the paperless form. Under the SME segment, which continues to be preferred segment for ICICI Lombard, close to 91 percent of the business was sourced through digital solutions, stated Delzad D. Jivaasha, Associate Vice President, Enterprise Risk Management and Finance at ICICI Lombard General Insurance, in an exclusive interaction with Elets News Network (ENN), at a virtual panel discussion hosted during 5th BFSI Leadership Summit.
Excerpts of the Address:

General insurance sector which places customer service right at the heart of its decision making and has its focus on robust underwriting claims management, the pandemic has played a big role.
The outbreak is impacting every sphere of non-life insurance from a customer stand-point. Customer service has undergone a paradigm shift due to the pandemic outbreak and I think the impact of technology is there for all to see.
 For instance, in certain cases, whenever insurance is provided to a customer it is very common to see a risk inspection being undertaken of the customer premises. The general insurance sector has looked at leveraging technology and undertaking virtual risk inspections vis-à-vis the earlier followed norm of undertaking physical risk inspections. Now the same is offered by the insurance companies as a value added service.  Why do we say value added service to the customer, because its' not about helping the insurance companies to make the right decision on which risks to underwrite, its' equally about offering the right set of risk management solutions to the customers.
In terms of making known to the customers that we are not just insurance providers, we are risk management solution partners, who endeavour to aim at minimize losses.
We've heard of fire incidents happening, I mean just to give another example, why does a fire incident happen, it happens because predominately because of fluctuation in you electric current. Its' very common to see many companies having fire extinguishers. What about the required pressure level not being adequate in the fire extinguisher what happens then? So, that's where you got IoT devices which send triggers to the factory managers when the pressure level goes down so that accordingly there is a trigger on the effectiveness of the fire extinguisher.
Let me give another example, on Marine Transit if a shipment was to move from point A to point B where in typically the cause of the loss has identified as a pilferage during transit. Now, through value added services you can institute a process where we install GPRS trackers in such a way that whenever a vehicle takes a detour, it gets flagged off. So, on the risk management, risk solution stand point are the biggest takeaway.  The sector has evolved from being insurance provider to being a risk management solutions partner.
Secondly, the technology of AI has been utilized extensively through chatbots being conceptualized through releasing quotations. I mean, think about a situation that 5 years ago if anybody would have come and told you that in a matter of minutes you will receive a quote or in a certain cases within a matter of minutes of the transaction commencement, you will have a policy in your inbox, would you ever have believed! But today this has become a reality thanks to AI used in a big way.
Third, from the perspective of benefitting policy holders during the pandemic communications have been undertaken with customers due to COVID-19 there is a restrictions on the movement we all know about that is the time companies have extensively engaged with the customers in terms of giving you an example say in the motor insurance segment continuous emails were shared with customers ,what they can do ensure that you can prevent losses from happening to your vehicles. And, finally to talk about certain technology interface self-help tools, which are being increasingly leveraged where a customer can create an interaction with respect to certain quires such as policy renewal, policy refund.
The technology tools help to track the entire cycle of servicing the customer in certain cases tracking resolution of customer complaints, monitoring compliance quires I mean its' believable to see how the service quality dashboards have evolved through sublime use of technology to track customer complaints.
When we look at the entire gambit, be it risk management solutions, be it services through AI, be it self-service tools, be it service quality related dashboard all of these have been extensively leveraged to give a new paradigm to customer service management cannot help but think that day is not far when BC may regarded as before Corona and I think technology has leveraged extensively in every area customer service management. I can say one with reasonable sense of confidence this is now going to become a normal feature.
I think sourcing has helped in bringing up some of the most fantastic initiatives in the COVID era.  Yes, its' true that thrust on sourcing  through technology platforms was always significant even before COVID but I think it has reached a new level in the COVID era.
 Let me give some number to corroborate what I am saying. If I was to talk about ICICI Lombard any guesses what must be the total percentage of policies which we have must issued in paperless form, any rough estimate?
So, if I talk about the 9 month period that ended on December 2020, 97.5  percent of the policies, infact slightly more, were issued in the paperless form. Under SME segment, which continues to be preferred segment for ICICI Lombard, close to 91 percent of the business was sourced through digital solutions.
During the last quarter, we also launched a website dedicated for small and medium businesses to serve as a one stop solution for all SME owners. Be it buying insurance product, endorsements registering claims etc.  Sourcing of non-life insurance has been undertaken through leveraging technology and a host of other digital channels.
The idea has been reached out to customers for growing the business sensitizing on the product which are being offered by companies. Continually communications have been undertaken with the customers urging them to leverage the online technology platform for meeting all their insurance needs including utilizing the available digital premium options.
Applications have been developed by the companies to ensure that you can avail a diverse spectrum of insurance services. Let me give an example here, the sourcing of business for motor insurance was proving to be constraint, why? Because, it was little difficult to carry out break-in inspections during the pandemic.  What is break in inspection?  It's typically an activity that you undertake when there is a bit of a lag between the expiry of one policy and the commencement of new policy. So, what is it the sector did? The sector built the functionality of self inspection at the customer ends through an application. S,o that now customers can undertake and self inspection of their vehicles at their end and the smoothening of policies is ensured.  Again an interesting statistic check through this automated AI solutions 66 percent of motor break in and self inspections in December 2020 were approved through the AI solutions. You compare at the march 2020 which stood up at 46 percent I'm talking these no. For ICICI Lombard the jump is almost by 50 percent.
Our IL take care app, conceptualized by Lombard, which offers a broad spectrum of solutions in the health insurance and wellness space including consultation with the doctor. This app saw 3, 44,000 downloads as of 31 December 2020. Three percent of all health group insurance premium bearing endorsements were done digitally and for motor insurance endorsement through the agency channels real time processing of endorsement through digital solutions close to 45 percent.
Also Read: ICICI Lombard signs bancassurance deal with Yes Bank
 So, we clearly see how technology has played a part in sourcing of business? But let's not forget one important aspect that very important component of sourcing in general insurance involves generating business through intermediaries who are a very important stakeholder in the non-life insurance business.
The intermediaries and channel partners were being trained and sensitized through technology driven training platforms. They were educated on the new products which the company is offerings.
This is helpful as they can pass on the knowledge to the customers. So, what is the significant part of our observation?  A very vital aspect of our observation suggests that the intermediaries were empowered.
They were given the access to technology platforms developed by insurance companies so that in return they can capture the details of the customers and policies can be issued by them through leveraging technology applications built by the insurance companies in certain lines of business.
 This has actually enhanced the prospect of sourcing business through technologies using an all-inclusive approach of reaching out to customers and intermediaries. A word of appreciation for the regulator IRDAI that came out with some novel initiatives and regulations to ensure that business and operations were at ease for the insurance companies, during these uncertain times.  I think in times to come, it can be fairly concluded that in the new normal world, technology will continue to play a very core strategic role when it comes to sourcing business be it through customers, be it with intermediaries. So, that's my view on how we have seen sourcing evolve in a big way as a result of a pandemic.
Watch the complete session:
Panel Discussion: Insurance: Stepping up to the COVID-19 challenge

Elets The Banking and Finance Post Magazine has carved out a niche for itself in the crowded market with exclusive & unique content. Get in-depth insights on trend-setting innovations & transformation in the BFSI sector. Best offers for Print + Digital issues! Subscribe here➔ www.eletsonline.com/subscription/