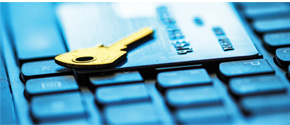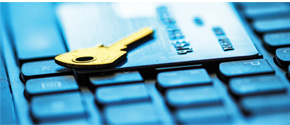 Cloud-based systems and data centres help banking and financial institutions offer secure online transactions to their customers at low cost. Akash Tomer of Elets News Network (ENN) writes about how these technologies are changing the way banking sector offers services to the customers.
Cloud computing and data centres are the two most potent technological advancements impacting the banking and financial sector like never before. Their impact is being felt not only by customers but by the banks as well.

Today, e-banking has erased the boundaries of traditional branch banking. Using online banking, or internet banking, enables the customers of a bank to conduct a range of financial transactions through the bank's website or app. It helps bring down overheads for the banks and enables the customers to access banking services anywhere and anytime.
Cloud computing and data centres form the backbone of e-banking. While cloud-based security systems cost less and do not require banks to maintain huge IT setups, data centres, which store every bit of information about customers and banking transactions, offer a robust and scalable storage solution.
But there are cyber threats which have posed a big challenge as well.
Cyber Threats and Ways to Prevent Them
Cyber threats in the banking sector cannot be considered only as an Information Technology (IT) challenge. Nowa- days it is treated as a broader risk management issue. Cyber criminals not only are targeting the websites of banks but also they are also targeting bank customers.
Along with the money in a bank account, personal information of customer is also at risk. The case in point is the latest data breach in the Indian banking sector, in which 3.2 million debit cards were compromised. It was considered one of the biggest ever breaches of financial data in the country.
The Reserve Bank of India has provided guidelines on information security, electronic banking, technology risk management and cyber frauds. To avoid such threats, banks are taking various security measures to tackle or avoid any such threats and to protect the customers' data and money.
Following the banking data breach, the apex bank has asked the banks to review their cyber security arrangements as per the framework laid down by it in its June 2, 2016, notification. It stresses on the need for a board approved cyber-security policy, calls for an arrangement for continuous surveillance and cyber crisis management plan.
Types of Attacks
Malware: Malware is a computer code designed to destroy computer data or to steal private information from a computer. Viruses, spyware, worms are different kind of malwares used for cyber attacks. Odds are, nearly everyone with a computer has fallen victim to some form of malware in their time.
Password Attacks: In order to hack into a secure system, these attacks are used to crack victim's password. Such attacks can be prevented by following good password procedures. Brute-Force Attack and Dictionary Attack are the methods used by hackers to crack a password.
Denial-of-Service (DoS) Attacks: DoS attacks are special form of cyber attacks that focus on the interruption of a network service. These attacks target network until it is overloaded ("Denial-of-Service"). While handling such a huge amount of traffic, the victim may lose control and the information as well.
Cloud based Security Measures:
When it comes to defending against cyber attacks, a common strategy includes investing in costly hardware and software products, and then shoring up both frequently. However, there is a more effective and affordable way to fight cyber terrorism — adopting cloud-based cyber security services.
Cloud-based cyber security tools are cost-effective and help small- to mid-size companies afford all the bells and whistles that big MNCs have. Cloud-based security systems provide a very high level of data protection, especially for sensitive data that includes customer information and transaction details. In order to prevent data theft, it is kept in centralised data storage. Banks and financial institutions follow strict and layered authentication methods to access the details of any such data by a customer.
Enhanced computing power and capacity of cloudbased systems enable these systems to store real-time data about customer preferences. This stored information helps the banks to offer their customers personalise interactions. Cloud based systems can also help banks to streamline operations by aligning business and technology. It also helps banks to scale up IT resources for expanding its business operations.
Cloud computing promises cost savings, efficiency and agility that allow banks to offer internet banking and payment function on the cloud technology. By moving the payment function to cloud, banks can fend off the threat of disintermediation from telecommunication companies and other mobile payment service providers. Moreover, payment over cloud eases the pressure on banks of managing a big IT setup.
The Cloud technology is the future of banking services. Cloud technologies, analytics, mobile technologies and big data all together will enable banks to extract information from existing data and processes them to address risk management.
Data Centre
A data centre is a centralised facility that stores, manages, and disseminates an organisations data. It also manages and stores the organisation's IT operations and equipments. Data centre is one of the most vital and critical systems to continue daily operations. Consequentially, the security and reliability of data centres is a top priority for organisations. With the advent of cloud computing, rich internet applications, service-oriented architectures and virtualisation, data centre operations are becoming more dynamic.
Data centres hold the key to growth of the sector. Banking and financial institutions are nowadays embracing a more holistic approach towards data storage and management as it suits to evolve their business. Data centres also help these institutions to access and utilise the vast amounts of data.
"Data centre is the backbone of the financial services industry and is the key to its growth. Banks and financial institutions rely heavily on high performing, always-on data centres to store and analyse the sheer volume of data generated by their customers. As data centre evolves to support the increasing need for data storage, financial institutions must embrace a more holistic approach and adapt their infrastructure in order to suit the needs of the business", says Harshil Doshi, Strategic Security Solutions Consultant – India, Forcepoint.
Security of Data Centres: Data centres are monitored round-the-clock by organisations offering the storage service. For enhanced security, measures like single-person access and mantrap systems are taken that provide access to authorised individuals only. For maintenance of the centre, technicians are allowed to enter special rooms using custom-configured ID cards and after authentication by means of biometric scans or retinal scans.
To prevent the data, banking organisations follow various standards like an intrusion detection system to monitor incoming data and to identify suspicious activities. Firewalls developed by different manufacturers are also being installed to protect the customer data stored in the centre. Data is transferred or exchanged with customers in encrypted file formats via secure fiber-optic cables ensuring data safety and integrity.
Along with the money in a bank account, personal information of customer is also at risk. The case in point is the latest data breach in the Indian banking sector.
Other data protection provisions include the prevention of data from being exposed to third parties. Support services from data security companies ensure that data remains protected also during the maintenance operations of data centres.
These data security measures help banking and financial industry carry out secure and hassle free transactions round-the-clock. Updating technologies on regular basis help the sector to better the user experience as per their requirement.

Elets The Banking and Finance Post Magazine has carved out a niche for itself in the crowded market with exclusive & unique content. Get in-depth insights on trend-setting innovations & transformation in the BFSI sector. Best offers for Print + Digital issues! Subscribe here➔ www.eletsonline.com/subscription/