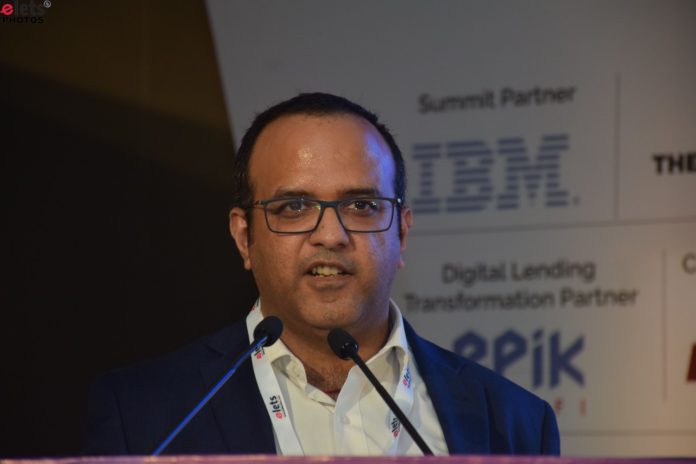 Whether we agree or we don't, there is a big shift to the cloud which is happening. According to IDC, by 2022, though traditional softwares, will also grow but it will grow just at a rate of 11 percent. Whereas cloud infrastructure and cloud –based applications will grow at a whopping percentage of 150 plus, but it will have its own challenges, says Gulshan Chhabra, Country Manager, Snow Software.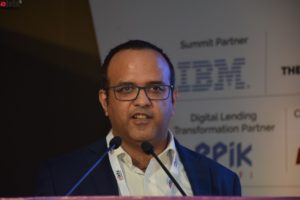 While addressing a technology presentation titled "The Indispensable CIO, Snow's guide to Putting Yourself at the Center Digital Transformation Project" at 4th BFSI CTO Summit, Mumbai, Chhabra spoke about the impact of cloud shift and its role around the banking and financial industry.
Excerpts of his presentation:
The phenomenal growth in cloud usage is good but it will also bring a lot of issues along with it.
Impact of Cloud Shift:
Spend is shifting from traditional software to cloud services
11 percent software
160 Percent SAAS
317 Percent IAAS
Source: Gartner
The phenomenal growth in cloud usage is good but it will also bring a lot of issues along with it.
Changing Landscape Leads to New Challenges
Data and application sprawl across on-premises and multiple cloud environments
Increasing lack of visibility into what and how technology is being used
Unbudgeted IaaS and SaaS spend wreaking havoc on budgets
Governance challenges across the entire technology stack
To deal with the above mentioned problems, customers will be cobbling together at multiple point solutions to get insights needed to run the business
This is the market scenario and it will keep getting complex. To address this, Snow has a mission statement which says to provide complete insight and manageability across all technology.
Snow delivers a unique platform that brings visibility and control across on-premises and the cloud. In doing so we enable our customers to gain complete visibility, optimize cost & efficiency, reduce risk & compliance and improve their products and services.
We're unique because we provide;
The only crowd sourced, cloud-based normalization service. That gives our customers a single pane of glass into their use of technology.
An automation engine that enables organizational efficiency and accelerates digital transformation
Analytics across the complete technology landscape covering Software, Hardware, Cloud Apps and Cloud Infrastructure
We have named it as Technology Intelligence for on-premises and Cloud. With shift to the cloud in the last decade, the lines between hardware, software, cloud and software as a service have blurred to the point that customers need solutions that are aware of these different technologies and integrate the intelligence around them accordingly.
Simply put, customers need intelligence across cloud, software, hardware and SaaS. Not multiple platforms covering individual silos.
Technology Intelligence is our vision of how to meet this need.
Technology Intelligence is Snow's vision to address the challenges businesses have managing technology consumption and spend in the age of the cloud:
Technology Visibility Made Easier: Rather than forcing organizations to cobble together multiple point solutions, Snow provides an agent-based solution to give organizations the most accurate inventory of assets used for SaaS, client, data center and IaaS.  With Snow, IT now has a centralized view of technology usage and spends empowering users with the intelligence needed to mitigate business risks and speed up internal decision making.
With a foundation of visibility in place, there is a wealth of intelligence available to the business to :
Optimize Technology Spend: Given the dynamic nature of the cloud, the old rules for optimizing enterprise and hardware spend do not apply. Snow provides unique capabilities to help organizations forecast spend, analyze multiple what-if scenarios and develop automation to ensure technology spend stays within forecast (e.g. license reharvesting and killing zombie virtual machines).
Accelerate Digital Transformation: Snow delivers the intelligence modern CIOs need to drive Digital Transformation across global organization's faster.  From Cloud Infrastructure Migration Planning to reporting detailing application adoption and usage across the globe, Snow helps organizations understand what technologies they are using today and the impact of the technologies they are planning to use tomorrow.
Strengthen its Foundation for Governance: Cloud shift has presented organizations with tremendous opportunity – increased agility and innovation – but it has also brought large challenges – the lack of governance and the dissolution of fundamental processes – that are exposing companies to great risk. Snow provides organizations struggling to drive governance across their on-premises and cloud environments the data needed to prioritize what the most pressing risks for the business
While the technology intelligence generated from the Snow platform can be used to solve thousands of problems ranging from license management, hardware management to automating the joiner/mover/leaver process, these are the some of the most common business challenges our customers have used Snow to help them solve.
Common Business Challenges
Improve ITSM (CMDB) Data Quality
Audit Defense
Technology Spend Optimization
Manage Risk from Software Vulnerabilities and Data Privacy
Cloud Infrastructure Migration Planning
Technology Use Visibility
SaaS Management
We believe there are three primary reasons you should choose Snow for Technology Intelligence:
1. TECHNOLOGY INTELLIGENCE SIMPLIFIED: One platform for visibility and insights across cloud and on-premises deployments
2. FLEXIBLITY AND SCALABLITY: Snow's platform grows with you. Choose where – SaaS, Hardware, Software or IaaS – to start the intelligence journey and grow into the right solution for your organization.
3. ACCELERATED ROI: Reach organizational goals faster with products custom-built on the business outcomes you need to achieve.
About Snow:
Snow Software is headquartered in Stockholm, Sweden.
We're a team of 700 employees with offices around the globe including the United States, Mexico, the United Kingdom, Australia and Singapore.
We're also supported by a network of over 160 partners. We have over 5000 customers spanning more than 60 countries worldwide.
We recently crossed a major company milestone – over $100M run rate in 2019.
Snow has built the most complete platform for technology insights and manageability across on-premises and cloud environments.  We have been as recognized leader by Gartner in Software Asset Management during the last two years.
We're a financially strong company with strong financial backing from Sumeru Equity Partners, Vitruvian and Blackrock.
Some of Snow's differentiators in the market today include:
  –  The only crowd sourced, cloud-based normalization service
–  600K recognizable software titles
– Industry-leading user interface that makes it easy for your teams to get started and deliver results using our platform
– Advanced capabilities in Software as a Service Management with over 18000 SaaS applications recognized by our Data Intelligence Service
–  Open integration with leading applications, tools and processes
–  100K software vendors catalogued
–   Leader in the Gartner Magic Quadrant for Software Asset Management
–   Leading software vendors supported applications
–  Gartner Peer Insights Customer Choice
–   Snow has over 5000 customers.
–  Here are just some of the customer success stories that Snow has across various industry sectors.
–  With over a hundred customers minimum in each sector, Snow has more SAM customers than any other competitor; we have more customer success stories than some have total customers.
Why Snow?
15+ years of SAM Experience and Staff with the depth and breadth to address today's Software challenges with Snow
Most functionally complete solution in the market
300+ R&D staff solely focused on next generation SAM functionality
Industry Leading Reporting and Vendor Coverage
Only SAM tool vendor in the region with direct presence and trained technical, licensing resources
Customers across all major verticals in the region

Elets The Banking and Finance Post Magazine has carved out a niche for itself in the crowded market with exclusive & unique content. Get in-depth insights on trend-setting innovations & transformation in the BFSI sector. Best offers for Print + Digital issues! Subscribe here➔ www.eletsonline.com/subscription/