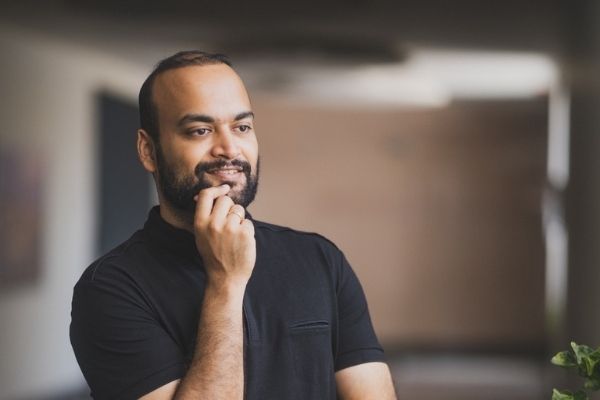 The Covid-19 pandemic has left us with many life lessons, one of them is the importance of having a passive source of income. With job losses, pay cuts, business closures and watching a severe crisis unfold overnight, everyone is aware about the advantages of passive income that can help tide over difficult times. Accordingly, investors today are looking for investment options that are less volatile, and can generate fixed-regular income while understanding the risks that can be involved.
The meaning of fixed income investment has been loosely translated to parking money in fixed deposits. But even before the pandemic, investors have struggled to yield sufficient fixed returns from such investment mediums that are considered low risk. Moreover, the degree of risk involved has kept millions of investors wary of diversifying their portfolio and exploring more options to earn a passive income.

With the dawn of the digital-age and evolving financial ecosystem, there are innumerable opportunities like Equipment Leasing or Investing via Leasing available for retail investors in the market. From monthly payouts to portfolio diversification, leasing assets to companies has a lot to offer to the digital-savvy investors.
Generating wealth by co-leasing assets
The history of leasing goes back to 2000 BC when ancient phoenicians leased ships. Even today, the equipment leasing model is leveraged in almost all the industries including manufacturing, mining, medicines, software, automobile, electric vehicles etc to scale business operations by saving upfront capital expenditure. In recent years, it has also emerged as a high yield investment option for individual investors worldwide. However, investment via leasing is a relatively new concept for the Indian investors.
Also Read: Safe Investment Tools in the Era of Digital Asset Investments
The investment option presents an opportunity to co-lease an asset to a company for a specific duration of time in return for a fixed return. Through Equipment Leasing, investors get a chance to finance moveable assets such as vehicles, machinesand furniture against a monthly rental payment from the company. Unlike stock market instruments, investing via lease isn't controlled by market sentiment. Moreover, it also helps investors diversify their investment portfolio, mitigating the risk investors face by parking all their money in single or fewer investments.
What's the return like?
The salient feature of investing via lease is regular returns. If invested through the right medium, leasing as an investment can give 30-50% higher returns than other available fixed income instruments. Moreover, investors don't need to invest a large amount of their savings to start investing via lease. Many companies are now cropped in the market that investors can explore with a sum as minimum as ₹20,000.
Here's a simple way of understanding it. Your favourite food delivery service is looking to lease 500 scooters to expand its fleet and grow business operations. As an investor you can choose to finance those assets along with other investors, contributing to the growth of a potential unicorn and at the same time earn a fixed monthly income against the asset leased. The best part is investors don't have to go through all the hassle of finding a company. All this is now facilitated through new-age investment tech companies, which handholdthe investors in understanding the risk involved and the benefits to be gained.
Understanding the risk
Institutional investors, time and again, have warned retail investors to be wary of the risk involved in the different investment avenues, especially where there is a promise of high return. It is important for investors to evaluate whether they are comfortable with the risk associated with Equipment Leasing. The primary risk is that the company leasing the assets defaults on the repayments. The risk mitigations provided are multiple (a) Investors are leasing a physical asset to the company. so, in the event of the company shutting down or failing to pay decided monthly rent on the asset, investors can re-lease or sell the asset to recover their investments, (b) as the company is a corporate entity it is possible to conduct detailed due diligence on it before deciding to lease assets, (c) companies which have high quality investors also have strong corporate governance practices that reduce the changes of any ill-intentioned activities.
Also Read: Best Small Cap Stocks to Buy in 2021

In the post-covid world, investing is highly driven by an intense desire to create a secondary source of income and generate wealth. Since traditional investment options are providing fewer returns on investment against higher risk, retail investors are turning to new-age investment options to satisfy their financial goals.
Investment via leasing is among the emerging new-age investment options in the world, presenting an excellent opportunity for diversification of investment portfolio and earning a fixed-return. Retail investors are particularly fascinated by the transparency, convenience and financial security that comes with such a non-conventional investment option. Recent trends have shown that investors will continue to look for more alternative investments options to create wealth. With it, investment opportunities like Equipment Leasing will undoubtedly gain more popularity. Further, the rapid evolution of the fintech industry is only going to accelerate the growth of alternative investment options in the coming years.
Views expressed in this article are the personal opinion of Nikhil Aggarwal, Founder & CEO, Grip Invest.

Elets The Banking and Finance Post Magazine has carved out a niche for itself in the crowded market with exclusive & unique content. Get in-depth insights on trend-setting innovations & transformation in the BFSI sector. Best offers for Print + Digital issues! Subscribe here➔ www.eletsonline.com/subscription/