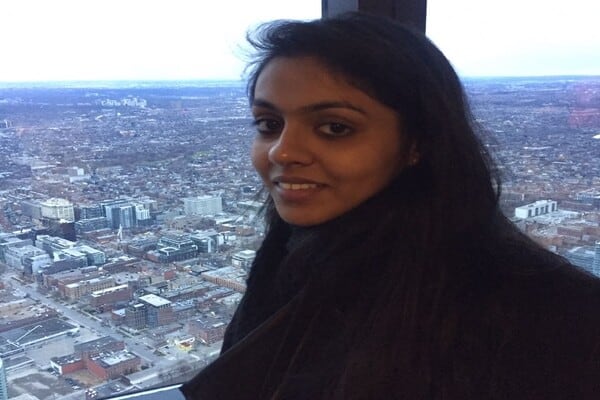 Investing is an important element of wealth-building since it allows you to beat inflation and achieve your financial objectives while also stabilizing your financial future. Instead of having your money remain in your bank account, you may invest it in several digital assets such as stocks, shares, mutual funds, fixed deposits, and more. The investment paths you must take are determined by your investment objectives, liquidity requirements, investment horizon, risk tolerance, and risk appetite. Therefore, here's a breakdown of the best digital asset investments for you depending on your risk tolerance to help you pick.
Benefits of Investing in Digital Assets

Although digital assets are a novel type of investment, they have a number of advantages over traditional asset classes, the most notable of which being their enormous scalability and accessibility. The following are the key reasons why individuals prefer digital assets to traditional asset classes:
1. Lower Your Overheads
Investing in an online asset, when everything is available online, it addresses half of your concerns. Building digital assets is a terrific way to earn money while you sleep. You have more access to different digital instruments, more control over your investments, and a higher return on investment while lowering overheads.
2. A Reliable Source of Passive Income
Consider how convenient it would be if a set amount of money was automatically put into your account each month without you having to do anything. Yes, if you know how to invest in digital assets, this can be your reality. All you need to do now is figure out which instrument to invest in. Furthermore, the more you invest, the higher the profits. It is, in general, one of the most notable advantages of investing in digital assets.
3. A Higher Return on Investment
One of the advantages of investing in digital assets is that they are both safe and profitable. However, there are a few things to keep in mind you should think about before investing like where do you want to put your money? An auto-investment plan in Gold or Silver, for example, is one of the best digital assets to invest in. The surge of Gold rates exemplifies how its value has risen. Imagine how wealthy those who bought in the early 2000s are now. Buyers have witnessed a growth of 550% in the period 2000-2020.
4. Increased Investment Control
When it comes to investing in digital assets, there are a lot of things to consider. Stocks, bonds, shares, and other digital property investments can be influenced by an economic crisis, market fluctuations, geopolitics, and a variety of other events. In a nutshell, owners can quickly update, downgrade, or modify their digital assets. As a result, when compared to traditional investments, the risk associated with digital assets is far lower.
Also Read: Best Small Cap Stocks to Buy in 2021
5. High Degree of Adaptability
When you invest in digital assets, you gain more flexibility. Gone are the days when you had to adhere to certain working hours. With only a few clicks, you can invest and access them from anywhere on the planet. Because digital assets are constantly available in the cloud, you may save time and expand your reach by expanding your portfolio.
Safe Digital Asset Investments
People of all income levels are concerned about selecting the finest investment choices for wealth management. While saving money is important for a financially secure future, it does not make sense to depend only on savings. Let's have a look at some safe investment tools in the era of digital asset investments. In fact, one can opt for digital gold and silver based investment options which has been historically proven to be a great hedge against inflation.
Mutual Funds
Mutual funds have been the most popular investment option in today's time due to their ease of redemption. Furthermore, all transactions are open and transparent. There are also a variety of options to pick from. Your money is invested in stocks, bonds, and market-linked liquid funds in mutual funds. Depending on the performance, you could get a significant return on your investment. The High-risk Investment category includes Mutual Funds such as Equity Funds, Tax Saving Funds, and Equity Linked Saving Schemes (ELSS). When you invest in Income Funds, you will receive a set income, and if you are planning for retirement, you can invest in Pension Funds.
Aside from the ones listed above, there are a variety of different Mutual Funds to choose from:
● Hybrid Funds
● Gift Funds
● Index Funds
Despite the benefits of Mutual Funds, such as tax savings, it is advisable to follow the instructions before investing. Assess your investment's demands and goals to obtain a rough sense of how much money you'll need and how long it'll take. Then look at the scheme's assets to see whether it's something you wish to invest in. Examine its history, as well as its current position and stability in the financial market. Determine your risk tolerance and invest comfortably if you're satisfied with the credibility.
A good example for this is Systematic Investment Plan (SIP) which is highly popular nowadays. An Auto-investment Plan in precious metals enables investors to build their portfolios by investing in digital gold and silver and earning passive income without losing control of their assets with one tap liquidation through UPI with a minimum investment as low as INR 100 per day. Investing in gold has provided steady returns of about 10% throughout the years, outperforming inflation and offering diversity. You will possess gold in the form of a digital asset in a gold SIP. Some other forms of possessing gold can be a gold mutual fund, gold ETF, or gold bond.
National Pension Scheme
This is one of the finest investment choices in India, and it falls under the category of low-risk and secure investments. The government sponsors this investment plan, as well as the pension system, which assists the investor in obtaining a pension. You may receive a lot of tax breaks if you invest in the National Pension Scheme. You would be allowed to save up to Rs 1.5 lakhs each fiscal year under Sections 80CCC and Sections CCD. Section 80CCD(1B) of the NPS Act enables you to invest Rs 50,000/- and get tax advantages.
Also Read: Changing Fintech Landscape and Customer Expectations
Public Provident Fund (PPF)
Aside from your monthly pension contributions, investing in a PPF account may save you a significant amount of tax. This is due to the fact that PPF investments may be claimed as a tax deduction under Section 80C of the Income Tax Act. Furthermore, the accrued principal and interest are tax-free at the time of withdrawal.
Senior Citizens' Saving Scheme (SCSS)
This scheme allows senior citizens or early retirees to invest their funds to attain a constant income after retirement. The original lock-in period is 5 years, which may be extended with an unchangeable interest rate. In addition, Senior Citizens get an extra rate advantage of up to 0.25 percent, which is higher than normal FD interest rates.
Yield Farming
This is the practice of staking crypto assets to generate high returns or rewards without being exposed to market conditions. It is a great way to create passive income sources for those who are into DeFi or Crypto.
Views expressed in this article are the personal opinion of Tarusha Mittal, COO and Co-Founder, OroPocket.

Elets The Banking and Finance Post Magazine has carved out a niche for itself in the crowded market with exclusive & unique content. Get in-depth insights on trend-setting innovations & transformation in the BFSI sector. Best offers for Print + Digital issues! Subscribe here➔ www.eletsonline.com/subscription/