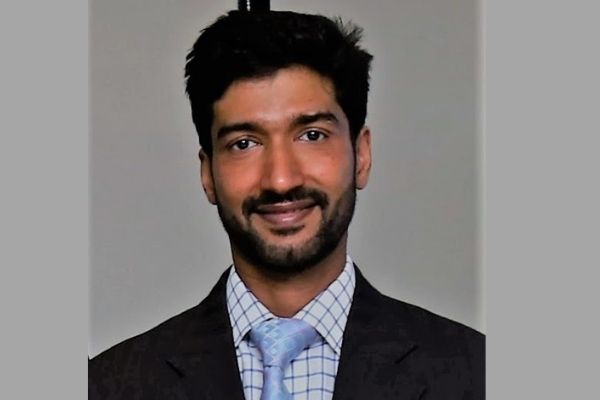 It is surprising that even today 60-70% of banks and financial institutions are manually computing the payouts and every manual computation has a high chance of errors and does not wholesomely fulfill the audit requirements. So we at ACT21 Software decided to build an exclusive solution that exclusively meets the challenges faced in the BFSI domain and here we are with Hyperform says Pankaj Gupta, Chief Executive Officer, Act21 Software, in an interview with Elets News Network (ENN).
Do you think business partners and internal sales teams are still important in today's age of the internet when customers can buy online directly?

Persuasion is best done by humans so business partners and internal sales teams will always hold a prominent place in the financial industry. According to some statistics in the U.S, the share of e-commerce retail sales will grow to 15% as against the current share of 10% by 2025. That's a minimalistic growth projection. I am sure in the long term, online will continue to grow, but, will it ever be able to take over offline, answer is no.
If you look at the current trends then Partnering with an entity is an excellent way to add to your capability. At ACT21 Software we are highly persuasive to establish strong partnerships, it not only extends our capability arm but also strengthens our pursuits. Likewise, when a financial institution wants to sell its products a business partner may be the best choice to make even in this digital era. However, we cannot deny the fact that the shortest distance between the two points is a straight line but with a large flurry of options available online it becomes a tad difficult for anyone to purchase any product, and that's where persuasion helps. A significant level of customer trust is built with the help of business partners, it accelerates the functioning of several business functions and opens new doors of business, direct selling is always a better way to create an everlasting brand impression on customers. Much in vogue are co-lending platforms where a lot of NBFCs have collaborated with Fintech firms to provide loans to customers, this way synergies are established between the two entities, and joint contribution also reduces the risk and amplifies rewards.
How is automation transforming and accelerating the partner relationship in the BFSI industry?
Every partner works on two underlying principles for financial institutions – timely payments and transparency in payouts. The challenge here is most financial institutions in India are not tapping enough on the potential of their partners.
With all the digital transformation coming to the forefront the biggest challenge now is not how to automate but will this automation drive the objectives financial institutions intend to achieve. You can streamline processes and achieve working efficiency but to be able to leverage it to build a healthy-everlasting and progressive partner relationship should be the key focus.
What led to the development of Hyperform, payout, and computation automation systems for financial institutions?
Being in the banking domain for over two decades and in these years I have understood various challenges banks and financial institutions face, I was immensely surprised to discover that even today 60-70% of banks and financial institutions are manually computing the payouts. And it's even simple to understand that every manual computation has a high chance of errors and does not wholesomely fulfill the audit requirements. Besides that the turnaround time to disburse the final payout is high as approval and rejection at every stage happens via mail, which again consumes significant time.
So we at ACT21 Software decided to build an exclusive solution that exclusively meets the challenges faced in the BFSI domain and here we are with Hyperform. It is the most sort-after payout automation solution and I am glad to share that we have already roped in Bajaj Finserv, Kotak Mahindra Bank, and Rattan India as our customers within an of its launch.
How would your offerings help in ensuring efficiency? How specifically, it can boost the morale of internal and external stakeholders?
Since this is an end-to-end payout automation solution it clearly addresses the pain-areas and successfully mitigates it. Often clients face a lot of challenges in implementing and changing policies, if the process is done manually it usually takes months but with Hyperform it is 4 times faster. In fact, institutions can also test their policies on our platform before they make it live. This saves a lot of time and every second saved directly impacts the bottom line. ROIs are what we aim to optimize with our solutions.
Also Read:- Why importance of cybersecurity in BFSI sector is changing?
Even when it comes to approving payouts there are multiple levels of approvals in financial institutions and a lot of email exchanges happen along the way, this not only delays the process but sometimes keeping a track of it becomes very difficult. A solution like Hyperform that can give out email alerts, give the business an overview of the pending approvals will be much helpful.
For internal payouts, to employees, this solution effectively boosts their performance and potential earnings for every deal. Hyperform can accommodate individual-specific policies and bonuses, this encourages sales and collection reps to stretch their efforts to raise their quota and this intern boosts sales at a significant pace. Hyperform also helps in building partner trust and transparency, every partner can view the minutest details of their payouts on our front-end UI. Besides this, the entire cycle-time of them receiving the payouts gets reduced to almost real-time.
A lot of manual adjustments are required to be made depending on the changing sales environment and to also keep the partner motivation high, is Hyperform agile enough to accommodate it?
Yes, manual adjustments like holdback, clawback, special bonuses and more can be easily executed on Hyperform. Its user interface is easy to use and makes these tasks a simple breather and all these are recorded and maintained for audit requirements. So, if a business leader wants to check on the historic data they can simply fetch it through our front-end interface.
What kind of volumes are handled by Hyperform and how secure is it for large banks and financial institutions?
Bajaj Finserv and Kotak Mahindra Bank have implemented Hyperform and both the entities have huge volumes of payouts that have to be executed at frequent intervals. Besides their policies are highly complex and Hyperform has the capability to execute multiple of such complex policies parallelly. Our zero-code policy modeling platform is an integral part of the solution and this is immensely beneficial for financial clients since it is a dire need to make frequent changes in multiple policies with ease.
Why do you call Hyperform-The Best Compensation Solution in the World?
There are multiple reasons for this, primarily it is the only tailor-made solution for Banks and financial institutions, so it caters to all the nitty-gritties of challenges faced by them. The in-built zero-code, highly-agile policy modeler enables quick configuration and dynamic implementation of policies.
It comes with a highly-configurable approval workflow, the simple drag and drops feature to adjust the approval process is its highlight, it also includes adding customized alerts and reminders. Hyperforms' easy to use UI-portal has dashboards for business to have an overview of the process and payments. The solution is agile enough to source data from multiple points like CRM System, Customer Acquisition System (CAS), ERP Portals, Spreadsheets, Core Banking Systems, and Data Warehouses.
Overall the business benefits one can derive from Hyperfrom is quite extensive – reducing in manual efforts, elimination of errors, meeting audit and regulatory compliances, and achieving a reduction in turnaround time of disbursing payouts are some of the key highlights of this solution.

Elets The Banking and Finance Post Magazine has carved out a niche for itself in the crowded market with exclusive & unique content. Get in-depth insights on trend-setting innovations & transformation in the BFSI sector. Best offers for Print + Digital issues! Subscribe here➔ www.eletsonline.com/subscription/