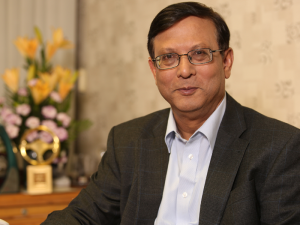 Evolving technology trends under Digital India bring location intelligence to the forefront as an essential element of business processes in the Banking, Financial Services and Insurance (BFSI) sector.
Technology is a core enabler, helping banks and financial institutions achieve sustainable growth and curate personalised multi- channel customer engagement and satisfaction. The banking and financial services is focused on innovation to prepare for a technology-driven future. Location intelligence is one key driving trend for the ongoing digital transformation. Along with other contextual ingredients, it is an important parameter for financial Institutions that help analyse data spatially to give better insights for potential market discovery.
The focus is on defining driving growth factors, enhancing customer satisfaction and reducing costs for the BFSI sector for business advantage. MapmyIndia has been working closely with the BFSI sector for nearly a decade.
Leveraging on the best-in-class digital map data, Mapmyindia offers location based technology services and products and solutions across different platforms (web and mobile). The address standardisation and validation at granular level empowers banks and insurance companies with location verification, risk assessment and demographic profile of the applicants.
It also helps in site selection of ATMs, branches and service delivery points based on location data and analytics. MapmyIndia's tracking Application Programming Interface (APIs) are being widely used for workforce management. For effective deployment of workforce, MapmyIndia has developed WorkMate app, this enables any manager to see in real-time where and what each of his workforce are doing in the field. Based on the need, instructions can be relayed to one and all from his smartphone, instantly. Our rich granular datasets helps with better urban penetration and rural expansion.
Our premium quality digital map data, APIs, Global Positioning System (GPS) navigation, Internet of Things (IoT) devices, location apps, are some GIS based solutions that can be provided for a wide range of applications for financial sector.
Our IoT driven solutions for vehicle financing and insurance (for example, in the case of buyers of pre-owned vehicles) measure vehicle value against information like time, driving behavior and maintenance history.
 MapmyIndia has been at the forefront of introducing disruptive products and technologies that have been game changers. Some of the prominent products and solutions offered by the company are:
 MapmyIndia Maps: MapmyIndia's digital map data, which is the foundation on which all MapmyIndia products and solutions are based, are India's most comprehensive, exhaustive, detailed maps that offer unmatched coverage.
MapmyIndia APIs: Access to powerful Map APIs for every user (individual or corporate) to integrate with their products and solutions to reduce servicing costs and increase customer satisfaction
MapmyIndia WorkMate: Workforce management solution to optimise field force for increased productivity
MapmyIndia Customer Insight: Demographic and socio-economic data for Geomarketing and decision analysis
Some key highlights of our solution for BFSI
Pan India Mapping of All Bank's ATM and branches
Tracking of Cash carrying Vehicles
Display of branch and ATM attributes as part of the location on the map
Channel Optimisation
Site Selection
Location reference for mortgaging
Risk Management
Pan India Map coverage to reach to rural areas for micro financing
The locator services integrated with bank's website l Geo Analytics ( for coverage and Gap Analysis)
Optimised field operations
Rich Granular data to complete the KYC/Compliance process
(Views expressed in this article are a personal opinion of MapmyIndia