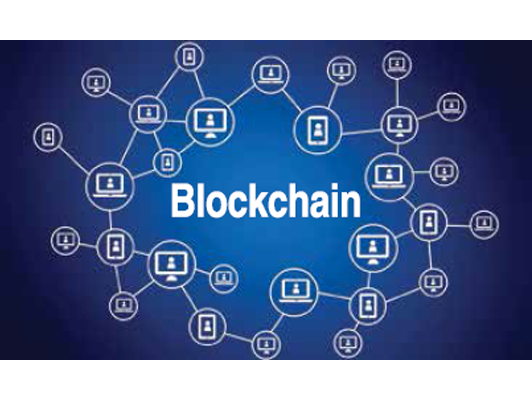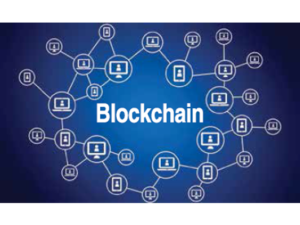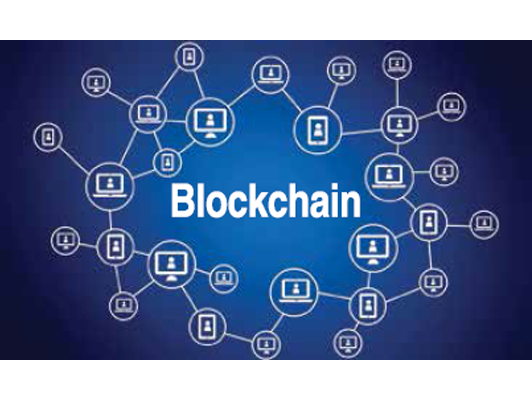 The promises of blockchain technology have numbered the days of traditional financing, making the next decade one of great upheaval and dislocation – but also with immense opportunities.
Gone are the days when loans were disbursed only through banking channels or given at fixed rates, blockchain and other methods of modern financing have made it possible to receive/transfer and disburse funds at minimum costs and maximum efficiency.

In practice, six major factors distinct to blockchain development company will be responsible to bring such changes, thereby offering institutions and individuals alike real choices and helping them manage and create value. These are:
Low costs: We all know that on the blockchain, the network is responsible in both clearing and settling peer-to-peer transfers. What's interesting to know is that if this system is adopted in traditional financing, it could help save approx. 20 billion USD in costs. With lower costs, banks could provide greater access to financial services, markets and help customers.
Efficiency: Unlike traditional transfers where remittances take three to seven days to settle, blockchain transfers take an average of ten minutes.Indeed, the shift to instant and frictionless value transfer would free up capital otherwise trapped in transit, bad news for anyone profiting from the float.
Attestation: Blockchain establishes trust by verifying identity and avoiding double spending. This is remarkably important in financial transactions.
Risk Mitigation: Blockchain promises to reduce/remove financial risk by ensuring the system does not falter at all due to some glitch in the settlement process and also ensuring that the counterparty does not default before settling a trade (through an Ethereum based smart contract).Irrevocability of a transaction and instant reconciliation of financial reporting would eliminate one aspect of agency risk—the risk that unscrupulous managers will exploit the cumbersome paper trail and significant time delay to conceal wrongdoing.
Innovation: Nobody knows what the real potential of blockchain is. From moving bitcoins to smart contracts, it has come a long way and still has a long path to follow. It's like the internet, an enabler with limitless potential.
Open source: The most important aspect about blockchain is that its open source, and therefore, can constantly innovate, improve and enable technologies to develop.
Given these factors, let us see how the blockchain development company will disrupt financial services-
Investing/Funding: A traditional market functions by matching investors with promoters/entrepreneurs at all stages of growth- from angel investing to IPOs and beyond. In this process, raising money requires the assistance of multiple intermediaries – venture capitalists, lawyers, bankers etc. Blockchain automates most of these functions and enables new models of financial assistance- peer-to-peer financing, crowdfunding etc. It also makes recording dividends, payments more transparent, efficient and secure.
Insurance of Value and Management of Risk: Every business aims to prevent uncertain loss (also called 'risk management'). Risk management in financial markets has resulted in multiple derivative products to hedge against uncertain events. Some reports estimate this value of over the counter derivates could well be above $ 600 trillion. Insurance, a subset of risk management, could be decentralized over blockchain and conducted far more efficiently. This will also help make informed decisions.
Transferring Value: Blockchain can facilitate the movement of value by becoming a common standard of transfer for currencies, stocks, bonds etc.- howsoever big or small they may be. Some countries have already moved in this direction by establishing centralized virtual currencies as a medium of exchange. It has the potential to dramatically improve speed, lower costs, reduce friction and help in the growth and prosperity of economies.
Authenticating Identity and Value: In traditional financing, intermediaries establish trust, verify identities and act as ultimate arbiters for accessing basic financial services- all at a substantial cost. As stated earlier, blockchain helps lower this cost and eliminates the trust The technology will also enable peers to establish an identity that is verifiable, robust, and cryptographically secure and to establish trust when trust is needed.
Lending Value: Financial institutions facilitate the issuance of credit (through corporate bonds, municipal bonds, mortgages, credit cards and asset-backed securities). This has resulted in a number of ancillary industries that provide credit ratings, perform credit checks, scoring etc. However, on the blockchain, traditional debt instruments can be issued, settled and traded directly, reducing friction and increasing speed and transparency. Consumers can also access loans from peers. This is particularly significant improvement for a majority of the world's unbanked population.
Storing Value:In today's financial world, traditional financial institutions act as repositories of value for people. If you would like to store value, you would normally approach a bank and set up a safety box or open a savings account. Similarly, for large institutions, risk-free investments (such as treasury bills and money market funds) provide ready liquidity. With blockchain, individuals would not need to rely on banks as providers of savings and checking accounts or as the primary stores of value. Institutions will have a more efficient mechanism to buy and hold risk-free financial assets.
Accounting for Value: Accounting is a multibillion-dollar industry currently controlled by four major audit firms, also called the 'Big Four'- KPMG, PricewaterhouseCoopers, Ernst & Young and Deloitte Touche Tohmatsu. With the velocity and complexity of modern finance, traditional accounting process may not last long. New accounting methods on blockchain's distributed ledger are currently gaining immense traction worldwide. This will make audit and financial reporting transparent and based in real time. It will also be instrumental in improving the capacity of regulators and other stakeholders to scrutinize financial actions within a corporation.
Exchanging Value: Markets today are facilitators to trillions of dollars of financial assets. This includes selling/buying of financial instruments in order to invest, speculate, hedge, arbitrage and also encompasses post-trade clearing and settlement process. Blockchain speeds the settlement process from current T+2 (transaction plus two additional days) settlement to minutes, perhaps seconds. This speed and efficiency will createseveral opportunities for unbanked and underbanked people to participate in wealth creation.
Blockchain technologies will impact nearly every form and manner of financial services. It also forces us to rethink the role of traditional institutions- banks and intermediaries. The potential of blockchain is barreling down the entrenched and regulated infrastructure of modern finance. The question is- are we prepared?
(Views expressed in this article are a personal opinion of Prashant Shah. Prashant is Co-Founder of an IIT-Bombay startups, HOT100 Technology Startups of India. He is awarded HOT 100 technology startup companies of India award.)

Elets The Banking and Finance Post Magazine has carved out a niche for itself in the crowded market with exclusive & unique content. Get in-depth insights on trend-setting innovations & transformation in the BFSI sector. Best offers for Print + Digital issues! Subscribe here➔ www.eletsonline.com/subscription/