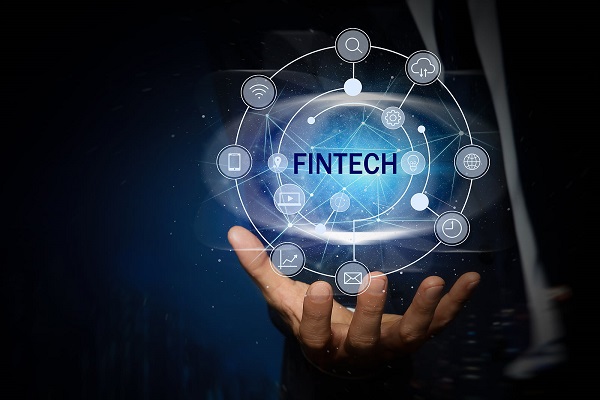 The banking sector across the world is changing rapidly. Be it the products or the way of rendering services, financial entities are embracing disruptive technologies and customers are put at the centerpoint of the entire business strategy. The behaviour of a bank now stays or functions completely in sync with the requirement of the customer. Disruptive technologies, which are now playing a significant role across the BFSI sector, have become more evident due to the sudden outbreak of pandemic. Earlier, the digital services across the banks were perceived to be a matter of convenience, but now it has become an important medium to ensure business continuity. Experts across the sector believe that the pandemic has pushed the digital delivery model and its usage by several years. A digital target that could have taken years to kick-off, has gained new momentum and achieved the targets in months. It is during this time that the mention of Neo-Banks is gaining a lot of popularity and discussions pertaining to its relevance, particularly in India, is reflecting in the boardroom. So, is neo-bank the new disruptor? Rashi Aditi Ghosh of Elets News Network (ENN), explores the relevance of this model of delivery in India on the basis of experts opinions.
How Covid-19 outbreak changed the banking, digitally?
68 percent of Indian consumers are now using online or mobile banking to conduct financial transactions.
48 percent of respondents expect to use contactless payments instead of cash or card in post COVID-19 world.
49 percent of Indian consumers faced salary cuts due to the COVID-19 pandemic.
Source: FIS' PACE Pulse Survey 2020

Digital Banks vs Neo-Banks-How they are different?
A digital bank and a neobank, may appear to be similar because of their mobile first approach and digital operating models but in reality, they aren't same.
As mentioned in a PWC India report, digital banks are often the online-only subsidiary of an established and regulated player in the banking sector, a neobank, on the other hand, exists solely online, without any physical branches and independently or in partnership with traditional banks.
While the digital bank is a part or subsidiary of a recognised financial firm, a neo-bank is an exclusively online entity.  It is important to note that just because neo-banks do not have a physical banking branch; it does not suggest that they do not have any independent physical office.
According to the Reserve Bank of India, Neo-banks have digital as the only or predominant channel for engaging with customers and challenge either the products, user experience or business models of traditional banks and other financial services organisations; Multi-companies are FinTechs providing a diversified range of financial services products to customers.
Opportunities Associated with Neo-banks: Global vs Indian Market
Growth of Neo-Banks in Global Market
The global neobank market was worth USD 18.6 billion in 2018 and is expected to accelerate at a compounded annual growth rate (CAGR) of around 46.5% between 2019 and 2026, generating around USD 394.6 billion by 2026.
Europe held a significant share, i.e., around 40%, of the global neo and challenger bank market in 2018.
            (Source: Zion Market Research report)
In March 2018, FinTech startups around the world raised $3.49 billion worth of VC investments across 137 deals. This was a whopping 75.6% YoY growth in the total funding raised compared to March 2017. In terms of MoM growth, in March 2018, the global FinTech funding value grew by a staggering 150% from the $1.4 billion raised in February 2018.
            (Source: gomedici.com)
Scope of Neo-Banks in India
According Venture Intelligence's data, Neo banks in India raised $116 million in 2019, a seven-times year-on-year increase. This raise indicates the country's appetite towards the concept.
During an exclusive interaction with Elets News Network on Neo- banking, Deepak Sharma, CDO, Kotak Mahindra bank shared his detailed views on how neo banks are slowly emerging in India offering diverse set of solutions. He also spoke about 811, a zero balance savings account, where there is no commitment on maintaining a minimum balance.
He said, "Before we deep dive, the question we need to answer is what problem neo bank is solving. I think, in different markets, if we look around the world there have been 3 different models which neo banks started some of them become success if you look at Latin America so of the banks did do well and it is actually because of the credit & borrowing piece, as banks were giving credit at very high APR. And Neo banks came into the picture and tried solving that problem and they did reasonably well."
"In North America they went and solved the problem of paying the higher rate of interest than the banks could pay on saving accounts deposits. While in Europe they found different business model where they went on asking fee because there was no differentiation in terms of rate of interest because the interest rates were zero and on lending there were underpenetrated or underserved market that could cater to. So, it went more as a fee model and they interchange on the cards. "
Also Read: Technology will continue to lead, even during the 'New Normal': Delzad D. Jivaasha, AVP, ICICI Lombard GI
Talking about India, in particular, he stated, "When you dive into India the question is, it is not a template that worked on other parts of the world and it will work in India. In India when Public Sector Banks through Jan Dhan Yojana and Private Sector Banks via Financial Inclusion are trying to cater to different set of customers already in a very differentiated manner . Some of the early users of neo bank in India have tried offering differentiated customers experience for defined segments. So, if you are a small business trader and you may require ten other things which banks may not offer as there part of financial service extension. So, neo-banks have already found niche in early used cases. But historically in a market while every fintech & neo bank starts with a narrow used case eventually there is a need to rebundle various financial offering to become profitable. With 811, we tried to change the experience of on boarding of a customer by giving them richness of banking experience and we believe that if experience as the layer that's the only differentiator then sooner or later may not remain a differentiator because that is something everybody moving towards. What creates successful neo banks in markets including India is to look at set of proposition which is just beyond the experience layer. I think they could build something like that which is more tangible and long term then there is a model of success. So, banks also raising their bars it is not only 811 from Kotak, I am sure many banks upping there portion in terms of reimagining journey, building better connect and experience for customers."
In its report on neo-banking, PWC India writes that Neo-banking in India has scope for significant growth as MSMEs in the country can avail their services on a large scale. MSMEs are numbered at 36.2 million (2017) and account for 95% of the country's total industrial units, but have been either out or under-served by traditional banks' operational ambit, depriving them of formal banking and credit needs. The focus on digital economy and adoption of mobile banking, coupled with the underserved banking, financial and credit needs of both MSMEs and retail segments, present substantial market opportunities for neo banks in India.
Talking on how neo banks can help traditional banks in meeting their financial inclusion target, Ronti kar, Chief Information Officer, Bandhan Bank said, " Bandhan Bank caters to a  large segment which  although is not very digital savvy, however, a lot of things can be done to fill this digital gap . We can partner fintech and they can offer certain services that the bank is not able to provide. This will give rise to a lot of opportunities. For example, we work in rural areas and if we see some fintech company providing fertilisers to the farmers who have their accounts in the bank and they are doing it digitally and just giving money to the farmers and help them translate their digital journey. This will also help us in meeting our collection related problems that we faced during pandemic situation. So, if we get some fintech partnered with some Kinara shops who will collect the money on our behalf that would be a good opportunity for both of us. Neo banking will help in these areas.
Also Read: Unlocking Liquidity: The Treasury way
Advantages of neo banking
As we already now know that neo banks are completely digital, it offers a wide range of advantages to a customer, some are as follows:
Account Opening is Quick and Hassle-Free
When it comes to account opening in a traditional bank, a lot of paper work and branch visits, including verification take a lot of time. But neo-banking solution providers claim that opening a bank account is completely hassle-free with them. The formalities can be completed from home or any preferred location and the account will be ready in minutes.
Automated services
Apart from offering primary banking services, neo banks also provide automated and near real-time accounting and reconciliation services for bookkeeping, balance sheets, profit and loss statements and taxation services namely GST-compliant invoicing, tax payments record keeping and reconciliation, on mobile platforms for affordable costs.
Neo Banks Maintain Transparency
Neo banks claim to be transparent and strive towards offering real-time alerts of any charges and penalties incurred by the customer.
Easy-to-use APIs
Neo banks mostly provide easy-to-deploy and operate APIs to help integrate banking into the accounting and payment infrastructure.
Regulatory framework for neobanks in India
As of now, the Reserve Bank of India (RBI) neither agree nor disagree with the operations of fully digitised online banks in the country, So, neo banks in India aren't 100% digital.
However, in 2018, RBI stated in its report that, Digital transformation and innovation in the BFSI space will ride on three pillars – BlockChain, Artificial Intelligence and Internet of Things. It is said that 'technology becomes truly useful when it becomes invisible'. With the onset of interconnected devices riding on a self-learning and evolving AI and BlockChain keeping a track of each and every transaction, banking will no longer be just apps, websites or physical branches. Widespread adoption of biometric authentication and AI based voice-enabled financial services and advisory may make banking relatively 'invisible'."
Also Read: Greater Agility and focus on market is significant during second wave of COVID: Mihir Mehta, SVP, Ashika Group
It indicated towards the requirement for digital banking service providers to have some physical presence
In August 2019, RBI issued a new regulation for the testing of new fintech innovations in a restricted ecosystem, which is motivating for emerging fintech companies.
Way Forward
Although the concept of digital banking and neo-banks are fast gaining momentum in the country, most are yet to exhibit sustained profitability. However, experts definitely opine that they have great potential to be disruptors in banking and financial services. They can help to ensure seamless and swift customer experiences for the traditional banks that are in deep need of digital transformation. The outbreak of the pandemic too has highlighted the need for digital delivery models. But, looking at the present scenario and the challenges, it will be interesting to see how neo banks will manage regulation and compliance, data and cybersecurity, seamless API integration and expansion of products.
The Banking & Finance Post is an initiative of Elets Technomedia Pvt Ltd, existing since 2003.
Now, Elets' YouTube channel, a treasure of premier innovation-oriented knowledge-conferences and awards, is also active. To Subscribe Free, Click Here.
Get a chance to meet the Who's who of the NBFCs and Insurance industry. Join Us for Upcoming Events and explore business opportunities. Like us on Facebook, connect with us on LinkedIn and follow us on Twitter, Instagram & Pinterest.