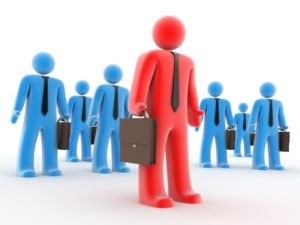 The workforce in the Indian Banking, Financial Service and Insurance (BFSI) Sector would undergo a massive change as 15-20  percent of that would be deployed in completely new roles, according to FICCI-NASSCOM and Ernst & Young (EY)- Future of Jobs- report.
The report further revealed that 89per cent of industry experts believe that launch of smart connected products/services will drive growth in the sector.
Further, with the rapid growth of FinTechs, industry experts anticipate atleast a 15 per cent increase in hiring.
 84 per cent of industry experts believe that robotics/automation is a key technology trend facilitating BFSI industry in business innovation and optimization of supply chain, it added.
The banking and insurance sub sector would continue to hire at a rate of 3.5-4 per cent year-on-year against a historical growth rate of 4-4.5 per cent to reach 2 million in 2022, the report added.
EY recently launched the 'Future of jobs in India: A 2022 perspective' report, jointly commissioned by FICCI and NASSCOM.