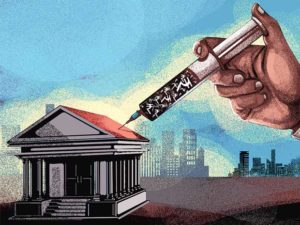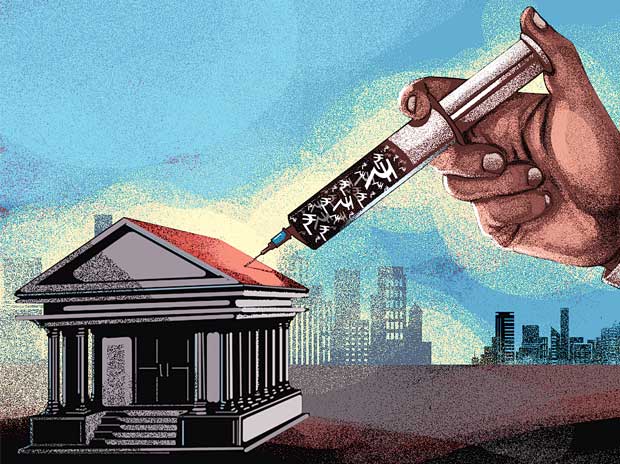 The centre has given the final nod to the capital infusion of Rs 11,336 crore in five Public Sector lenders, to help them meet the regulatory capital requirements. The list includes fraud-hit Punjab National Bank, Corporation Bank and Andhra Bank.
Out of all, Punjab National Bank will get the maximum share at Rs 2,816 crore, followed by Corporation Bank, Indian Overseas Bank, Andhra Bank and Allahabad Bank with Rs 2,555 crore, Rs 2,157 crore, Rs 2,019 crore and Rs 1,790 crore respectively.
The budget of capital infusion will be extracted out of the remaining Rs 65,000 crore from the Rs 2.11 lakh crore announced by the government in October 2017.
According to a senior finance ministry official, the capital is assigned so that the banks can make interest payments on additional tier 1(AT-1) bonds they had issued.
"Banks are also looking to tap markets and raise capital on their own," the official said. Out of all 21 Public Sector Banks, 13 have already taken the permission from their boards or stakeholders for raising the equity capital.