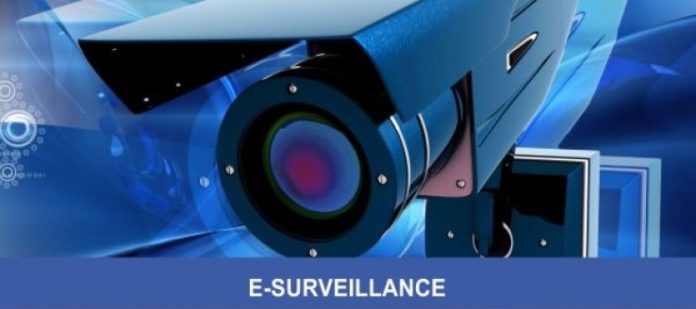 Every bank must guarantee the safety of its employees, customers, resources, private properties, and be aware of internal and external threats; hence, the need for video surveillance measures is increasing more than ever in India. Significant rise in security threats has propelled banks to prioritise the adoption of advanced surveillance techniques. Growing crime rates and increasing instances of security breaches, leading to massive loss of human life, information and assets, are the major drivers of the electronic security market.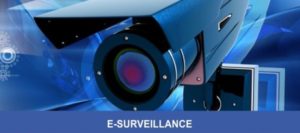 Financial institutions and banks highly recommend video surveillance systems to provide security to their buildings, maintain cash management, and monitor customers and staff activities. Research envisages India's CCTV camera market to grow with a CAGR of 27.16% from 2016 to 2021. The total Indian video surveillance market which was reported to be around $1.58 billion in 2014 is expected to reach to $8.24 billion by 2022, while growing at a CAGR of 22.96% during the forecast period from 2015 to 2022.
12 PILLARS OF eSURVEILLANCE PROTECTING THE BANKING SECTOR
1. Deter Robberies
Being guaranteed custodians of ready cash and valuables, banks continue to be high-stake targets for criminals looking for a big pay-out. Proper bank video surveillance setup acts as a deterrent to robbers, and in a worst case scenario, it provides crucial images and videos that act as evidences for law enforcement.
2. Crime Investigation
In the event of a robbery or fraud, the surveillance footage often provides evidence to speed up investigations, further identify and track down suspects.
3. Fraud Check
IP video surveillance systems with advanced video analytics are a big aid in establishing fraud checks at banks by recording transaction data and capturing images of offenders. The employees fear getting caught in any manipulation activities since the information can be used to identify criminals and helps in protecting customer accounts.
4. Combat "Phantom ATM Withdrawals"
It is not uncommon for bank customers to report suspicious ATM withdrawals where money has been taken from their accounts without their knowledge. Bank security cameras, which record each and every ATM transaction, can provide answers in such situations.
5. Co-ordinate Information from Multiple Locations
A modern bank video surveillance system allows footage from multiple branches to be transmitted to a central monitoring room, or viewed over the internet. This makes audit and control very easy, swift and cost effective.
6. Integration with Alarm Systems
New age surveillance systems facilitate the integration of bank security cameras with alarm systems into a single network. This makes security systems more prompt and is a very resourceful function in banks.
7. Intelligent Functionality
Intelligent security cameras with video analytics and advanced sensors i.e. vibration, motion, glass break, smoke, heat detection etc. can be used to effectively identify and deter suspicious or abnormal activity in and around the bank.
8. Digital Storage
With digital technology, storage and management of surveillance footage is more efficient, convenient, and accessible, allowing for advanced search techniques that help in pinpointing specific incidents and identifying suspects with greater ease, speed and accuracy.
9. Continuous Surveillance
Bank security cameras allow for continuous surveillance of banking facilities, providing protection outside of typical workday hours. This is especially helpful for ATMs, which are accessed by customers 24 hours a day.
10. Data Recognition
Video surveillance systems that use digital technology are capable of advanced forms of data recognition, which prove useful in searching the video footage for specific bank transactions and images of particular individuals.
11. Remote Access
IP surveillance allows for remote monitoring of live and archived video footage from any computer with an internet connection and access to the network.
12. Enhanced Customer Confidence
Lastly, with customers at the heart of every bank, the foremost concern for every bank accepting the life earnings of its customers remains their confidence and trust in the bank. The more secure a bank is, the more confident its customers will be. An effective bank video surveillance system goes a long way in enhancing this sense of security, and boosting its public image and credibility.
WHY LEADING BANKS TRUST SECURENS?
Securens Systems Pvt. Ltd. is the pioneer in offering India's first smart protection based surveillance technology ACTIVE DETERRENCE™, aiding prevention of crime before it happens. For nearly ten years, Securens has been providing intelligent video analytics turning dumb cameras into smart cameras. We have always been at the forefront of surveillance technology and our investment in the growing field of Internet of Things (IoT), Artificial Intelligence (AI) and Deep Learning has paid off. With over 10 global awards, nearly 1000 professionals in our team, more than 10,000 verified crimes detected and deterred, 99% accuracy in detection and deterrence, over 25,000 client sites under surveillance and in excess of 1,50,000 CCTV cameras across India connected to our international award winning technology and Central Monitoring Station (CMS), it's no wonder that leading banks across India recommend Securens.
Our highly acclaimed range of ACTIVE DETERRENCE™ solutions meets global surveillance standards, as well as business intelligence and analytical needs of all banks large and small. Our Central Monitoring Station connects banks to the surveillance technology resources they need and is equipped with highly trained personnel to detect and deter crime, smart technology, advanced sensors, video analytics and AI capabilities which can prevent and protect banks from financial losses and/or loss of life due to criminal activities or operational interruptions i.e. fire, theft, burglaries, pilferage, fraud, unauthorized access, acts of violence, vandalism, terrorism etc.
As India's leader in eSurveillance, our portfolio of intelligent video analytics and personalized surveillance solutions are unmatched in the industry; safeguarding people, property and business assets from internal and external threats while saving up to 60% in costs on physical security guards.
Siloed management of disparate security, safety and operational systems leaves too many opportunities for error, and ultimately creates unwanted and unnecessary inefficiency. Therefore, the only way to feasibly tackle a challenge of this scope and scale is to adopt a smart video surveillance solution like ACTIVE DETERRENCE™, thereby uniting surveillance systems and enabling multiple levels of monitoring and control from a single reliable platform – India's most awarded Central Monitoring Station (CMS) by Securens. This is where intelligent surveillance monitoring and control integration can offer real benefits.
Article authored by
Date: October 9, 2019.
Author: Richard Canday
Designation: Head – Marketing
Website: www.securens.in
Elets The Banking and Finance Post Magazine has carved out a niche for itself in the crowded market with exclusive & unique content. Get in-depth insights on trend-setting innovations & transformation in the BFSI sector. Best offers for Print + Digital issues! Subscribe here➔ www.eletsonline.com/subscription/