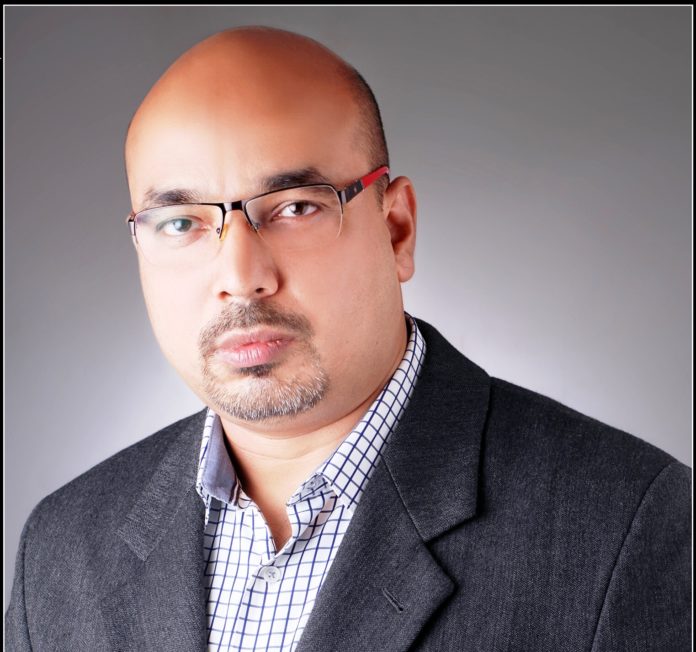 Authored by Utpal chakraborty, Head of Artificial Intelligence at YES BANK, AI Researcher

In the current decade, the world has achieved an enormous amount of technological advancement and skyrocketing progress in mass Digitization, Data Science and FinTech. In fact, we are currently living in the golden era of AI & FinTech.
With the advent of fast computing speed and low-cost storage for the enormous amount of data that is available for everyone, Artificial Intelligence has become paramount in our daily lives.
Things are changing at a soaring pace in every sector and the banking & finance sector is on the brink of a positive and widespread technological transformation owing to the enormous power and potential of these cognitive technologies.
Technology powered by AI and Machine Learning has seeped deep into the fiber of our modern existence and with its firm foundations in the BFSI sector.
It is only a matter of couple more years when AI would virtually become inevitable for every single business serving those consumers who would like to eat, sleep and breathe digital in every single aspect of their lives.
Like other sectors, it is hitting the BFSI sector with a great puff, not just because of the immense hype but because of the real benefits it can provide to the financial institutions.
With the increasing competition and cost pressure in the financial sector, banks and other financial institutions are left with no other option but to continuously focus on technological advances and innovations to be ahead of the competition and that's where a groundbreaking technology like AI can play a saver role.
As per the recent market research, the Banking and financial services industry has become one of the major investors in AI and is expected to feature a rapid growth rate in the coming years.
At one hand AI has already taken great momentum and proved its ability in many areas of BFSI, on the other hand, there are newer applications of AI in BFSI popping up every other day on the internet and media claiming promising results in each implementation. This is in continuation of my first article on the same topic "How Artificial Intelligence is Transforming BFSI", will try to touch upon a few more areas in this and the subsequent articles.  
In the areas of fraud detection, the complexities of the financial crimes are growing exponentially with the increased digital footprint of financial enterprises. Hence automating financial crime detection has become crucial for responding to such undue events timely, efficiently and in a cost-effective manner while minimizing the risk of damage that can happen out of those. Some of the AI and machine learning solutions prevalent in this area are Fraud detection within high volume transactions linked to primarily detecting credit card fraudulent transactions using intelligent machine learning algorithms.  Fighting Money Laundering and Terrorist Funding, to identify the sources and destinations of the illegitimate wealth entering into the legitimate financial systems. Automated Credit Card fraud detection is a classic case of machine learning or deep learning models are used for better accuracy.
The conventional rule-based approaches are getting ineffective as the fraud practices are continuously evolving with newer and innovative methods where the rules coded earlier may not be relevant and fail to detect in the newer context. Machine learning is self-learning and a self-adaptive approach where no rules are defined rather the models learn from past instances and evidence and can easily distinguish between the usual and unusual transactions. In many cases, a combination of rule-based and machine learning approach is also applied to create a comprehensive solution.
Financial crimes are varied in nature and intricacies but one proven solution to apprehend almost all such crimes is to build innovative AI, machine learning solutions that will not only address the current problems but also will address the future scenarios where the crime technique may become more sophisticated.
Smart text and speech analytics solutions like customer email analytics using NLP (Natural Language Processing) and machine learning techniques to automatically identify emails of different categories – for instance escalation emails, follow-up emails or emails seeking information and presenting them in the form of a dashboard with clearly identified categories, such solutions rapidly gaining traction in BFSI especially in the email helpdesk. Similarly, speech analytics and processing solutions using NLP & deep learning are being increasingly used for monitoring and improvement of customer care interaction quality, real-time conversational assistance and guidance to agents during a live interaction with the customers.
Other applications of text processing & NLG (Natural Language Generation) along with other analytics and reporting tools are to automate the generation of different type of statements and reports which may include banking and credit card statements, financial reports generation and the numerous reporting activities that each department of a bank or financial institution does on a day to day basis.
Similarly, automating unstructured document processing using cognitive technologies has a huge scope in the document-intensive departments of banks and any enterprises for that matter. There are many products available in this area but the reality today is none of them are universal and generic enough to deal with all types of complexities involved in different kinds of documents. Any loan processing unit or insurance claim settlement department can be hugely benefitted by this kind of solution not only from a cost-saving perspective but also bringing efficiency and reducing turnaround time for such prolonged processing.
Providing banking and financial services to the customers through variety of digital channels like social media and others in the form of ChatBots and Virtual Assistants has become a necessity in the banking and finance industry as it has been forecasted that conversational banking is going to take over all other forms, and customer would love to avail the same banking experience over multiple digital channels of their choice and ease.
Advanced analytics and predictions have numerous use cases in banking and finance. Some common areas are social media analytics to see how a product or service will be perceived by customers before even actual launch, customer segmentation and recommendation of right product at right time with highly efficient targeted marketing campaigns, customer lifecycle analytics and prediction for improving and sustaining relationships with valuable customers, therefore generating higher profitability and long term relationship which also helps banks in strategizing the retention plan accordingly and gain competitive edge.
In the area of smart KYC and building customer 360-degree profile, there are various intelligent cognitive solutions entering into this space, but of course, the competition is going to be equally tough for solution providers and only the cutting products or solutions will be able to survive in the market.  
Similarly, AI-based authentication systems like multi-factored voice identification along with face recognition with liveliness detection would be one of the strongest means for authenticating users for any financial transactional activities. Although there are regulatory challenges for such implementation in some of the countries but it's going to be the de-facto in the near future.
Coming to payments, AI is already transforming the entire payments landscape and soon will act as a channel for payments by itself. Intelligent payment methods will be embedded within the customer journey, a paradigm shifts to the non-intervention way of payment and fulfillment of the transaction. Similarly, cognitive technologies are going to play a crucial role in smoothing and making cross border transactions cost-effective and frictionless.  
In recent times intelligent identity management and smart security monitoring solutions are gaining popularity. Most of these solutions are built on computer vision and speech-based techniques linked with vigilance cameras and sensors which can detect unauthorized intrusion, criminals carrying any kind of weapons, violent activities inside bank ATMs, branches and lockers. These AI-powered systems can generate real-time alerts and notifications thus can prevent any untoward incidents. On a similar line facial stress analysis for detecting ATM frauds or applications of similar nature is gaining rapid popularity in the banks in some countries.  We will be discussing some more interesting areas, use cases and solutions in the next article.  
Elets The Banking and Finance Post Magazine has carved out a niche for itself in the crowded market with exclusive & unique content. Get in-depth insights on trend-setting innovations & transformation in the BFSI sector. Best offers for Print + Digital issues! Subscribe here➔ www.eletsonline.com/subscription/