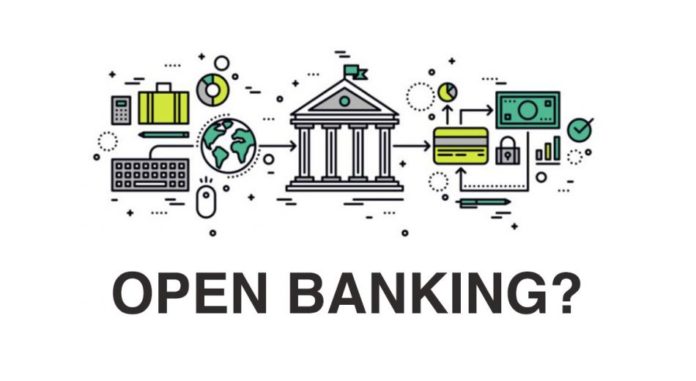 The banking sector has undergone immense changes in the past few years as non-traditional players—including fintechs and neo-banks—entering the global marketplace. 'Open Banking' is one such disruption that is going to change banking forever. To counter the rising competition, banks are taking a closer look at Open Banking. Anupama Suresh Mehra of Elets News Network (ENN) explores the changing world of the financial sector with open banking.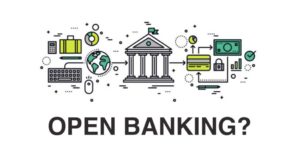 Open Banking is creating a data architecture, where a network of institutions can share the data through Application Programming Interfaces (APIs). These APIs allow the financial companies and banks to share the data amongst them, in turn helping them to serve their customers better. With this approach, the banks can provide tailor-made financial products to their existing customers, particularly payment solutions.
If this happens, it would open the doors to a lot of innovations and entrepreneurship opportunities for the financial institutions, and at the same time benefitting the 'customers'.
According to NASSCOM, the Indian fintech market is expected to grow at a Compounded Annual Growth Rate (CAGR) of 22 percent for the next five years.
The Evolving Landscape of Open Banking
The European Parliament has implemented a Revised Payment Services Directive (PSD2) in October 2015. This move enabled a new type of banking service that uses innovative online and mobile payments. Also, by August 2016, the United Kingdom's Competition and Markets Authority (CMA) advised nine of the biggest banks (Barclays, RBS, HSBC, Santander, Bank of Ireland, Allied Irish Bank, Danske Bank, Lloyds, and Nationwide) to allow licensed third-party direct access to their data.
However, open banking has emerged with the unveiling of the Indian Government's Unified Payment Interface (UPI). While Open Banking is steering waves on a global scale for long, India joined the booming bandwagon only a couple of years back. It all started in 2013, when YES Bank and RBL Bank exposed their API to other developers to build innovative financial services. Subsequently, ICICI, RBL Bank, Kotak Bank, DCB Bank, and several other banks and financial institutions have adopted this approach.
When in place, APIs help a bank to do several things such as integrate with Enterprise Resources Planning (ERP) systems of corporate clients, perform e-KYC, PAN verification, offer currency rates, retrieve credit scores, offer lending and payment products, collaborate with third parties to create innovative products, and much more.
The Open Banking standard defines how financial data should be created, shared and accessed. Benefits include easy transferring of funds and comparing product offerings to create a banking experience that meets each user's needs in the most cost-effective way.
According to a 2018 report by Google and Boston Consulting Group (BCG) titled Digital Payments 2020, digital payments in India will exceed USD 500 billion by 2020, up from USD 50 billion in 2016. Meanwhile, Credit Suisse projections put the number at USD 1 trillion in the next five years.
Open Banking Post-demonetisation
As per the Reserve Bank of India (RBI) report, digital payment transaction turnover vis-à-vis GDP (at market prices- current price) has increased from 7.14 percent in 2016 to 7.85 percent in 2017 and further to 8.42 percent in 2018. The turnover in payment transactions (after including CCIL figures and paper) vis-à- vis GDP (at market prices-current price) increased from 14.41 percent in FY 2015- 16 to 14.73 percent in FY 2016-17 and further to 15 percent in 2017-18.
Mobile wallets exploded nationwide and more people from both rural and urban India started opting for digital payments for goods and services, raising hopes for sustainable growth for non-cash payments.
"Post-demonetisation, the upswing in the adoption of digital transactions has been great. It has helped us fast-track the process, which earlier used to take three to four years. Prior to demonetisation, only five percent of transactions were done in digital form. However, now we have touched double-digit in transactions," asserted Ritesh Pai, Group President & Chief Digital Officer, YES Bank.
The KPMG report states that the transaction value of the Indian fintech sector was estimated to be approximately USD 33 billion in 2016 and is expected to reach USD 73 billion by 2020. Open banking is happening, and it just might be the most optimal path to digitisation. Digital technologies with mobile applications have emerged as catalysts for rapid economic growth.
Talking about it, Milind Varerkar, General Manager-IT, Saraswat Bank, said, "Demonetisation, has paved way for a lot of new products like Unified Payment Interface (UPI), which has opened up payments transaction system. With this, we are opening the transaction field to various channels and fintechs. We have seen a lot of brands offering payment systems in regional languages. This will help those who were hesitant earlier to use digital platforms. That's how the system will grow."
Enhanced Service Offerings with Open Banking APIs
Earlier people used to visit banks for checking their account or updating their passbook. However, in the past few years, with technology, things have changed. Today, people are opting for digital transactions and also using mobile applications to know their bank balance, pay their loans or transfer money.
With evolving technology, now the banks are providing maximum services to their customers at one click. An Open Banking model, APIs, and fintech partnerships provide opportunities for the survival of traditional banks. Application programming interfaces (APIs) allow third-parties to access the financial information of the customer. With Open Banking, third-parties can help you save money, get loans easily, and pay then effortlessly as well. While Open Banking allows third-parties to access the required information from the concerned banks, the banks' in-turn can utilise this platform as a medium to improve the service they want to offer to their customers.
In the new ecosystem of Open Banking, APIs have emerged as a powerful channel for doing business.
A recent report by the European Banking Association (EBA) reveals that through adopting and deploying APIs banks can extend and enhance their native services and offerings. Open Banking APIs enhance the appeal of a bank and enable them to meet the changing demands of existing customers as well as gain new customers. These APIs can also serve as a unique way to increase customer engagement and attend customer needs in a secure and agile manner.
Such engagement is crucial, especially as upstarts and new entrants continue to disrupt the financial services industry. More services, offerings, and devices are entering the market––leading to an increasingly competitive environment for traditional banks, changing customer expectations. This competitive landscape creates challenges for traditional banks and forces them to further innovate in order to retain and attract customers.
The Risk
Open Banking APIs are not without security risks, such as the potential for a malicious third-party app to clean out a customer's account. Cybersecurity remains one of the biggest priorities for the country at a time when it is also making a push towards a cashless economy, underpinned by a high number of online transactions.
The apex bank has recommended that banks and other financial institutions must primarily identify the risks in their existing frameworks before making the next move. In addition to this, other factors such as board oversight, policies, processes and more must be adopted for use in the digital age. The circular also stressed on the importance of cybersecurity and cyber-risk frameworks.
Moreover, it was also mentioned that banks maintain continuous surveillance of both online and offline access to bank systems. Vulnerabilities must also be tested on a regular basis to ensure that without authorisation no one can access the system, hence, reducing the scope for hackers.
Though identity verification and fraud prevention are important opportunities for banks' open API initiatives, there are risks associated with data loss, identity theft, data protection violations, money laundering and financing terrorism. With banks aiming to go fully digital, their operations will be completely managed over the web; this itself creates an environment for higher chances of fraudulent activities.
In Open Banking, aggregated customer data such as transactions and balances held in the third-party provider's infrastructure and servers (open APIs) pose a significant risk to cybersecurity. Keeping this in mind, the Indian government has increased focus on cybersecurity, especially in the financial sector. Most prominent of this is the infamous data localisation norms enforced by the Reserve Bank of India (RBI). With the rise of connected technologies such as UPI, it is now important to enforce a strict framework for cybersecurity in the country.


Elets The Banking and Finance Post Magazine has carved out a niche for itself in the crowded market with exclusive & unique content. Get in-depth insights on trend-setting innovations & transformation in the BFSI sector. Best offers for Print + Digital issues! Subscribe here➔ www.eletsonline.com/subscription/