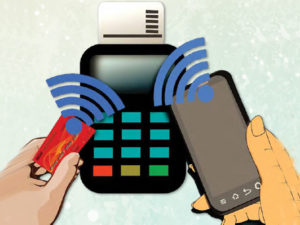 Alot has been already said about the digital payments revolution in India – Jan Dhan Yojna, Unified Payments Interface (UPI), Demonetisation, BHIM app, Aadhaar Pay are strategic building blocks towards our goal of a 'less cash' economy.
While the central government has taken countless steps towards this, it is equally important for banks and other financial services institutions to be equal partners in achieving this objective.
Each BFSI company has customers and each of these customers have their peer groups or a circle of influence which may also include the unbanked population.

Just like any revolution's success depends on complete participation of almost the entire population, the success of this digital payments revolution hinges on driving adoption and usage of digitised payments to the last mile customer.
The banking sector rode on to the internet and mobile revolution from 1999 to 2014 by providing digitised banking and payment services via internet banking and mobile banking. While this was more to provide services where the customers were and for their convenience, 2015 onwards, things have certainly heated up!
Banks, FinTechs, StartUps have all focused on proactively providing digitised payment facilities which has significantly contributed to the rise in digitised payments. With the recent thrust by the central government, this has actually exploded – which is a good thing.
HDFC Bank has been riding the crest of this digital payments wave since 2015. At HDFC Bank, an overwhelming number of our customer transactions occur over digital channels – 71%, in fact. Our overall digital payment strategy is based on three corners of the Digital Payments Triangle – User Centricity, Service Innovation and Precaution Measures – We call it our USP Model.
User Centricity
Every revolution is made or broken by its hero, the individual with a cause; the user. We need to understand the 'Who' of this revolution. In the context of the digital payments landscape, the sheer diversity of users in terms of demographics, knowledge & education, usage environment, infrastructure (connectivity & device types) etc. means that a single universal solution may not be a great idea but many specialised payment solutions together will give customers both the choice and comfort to find what suits them best. HDFC Bank's Mobile First strategy aims to make the mobile phone at the center of all these payment mechanisms.
HDFC Bank, therefore, has solutions for users who have smart-phones and good internet connectivity, intermittent connectivity and also who have smart / feature phones with no internet connectivity. We classify these into app based, non-app based and social media.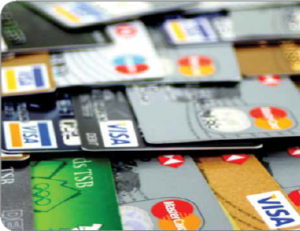 App-based
Our flagship mobile banking app with 120+ transactions is at the forefront in this category. A one-app does all, it has a significant amount of our customers using this app. With specific customer needs to make easy payments and money transfers, a need for separate app was felt resulting into PayZapp. PayZapp offers the convenience of one-click payment for customers to recharge their mobiles, pay utility bills, transfer money to a friend, avail shopping offers, shop for groceries, buy movie tickets and compare prices to buy flight tickets while planning their travel. PayZapp for business allows merchants to bill their customers and receive payments instantly over the mobile, thereby making it easier for them to collect cash remotely and expand their reach.
HDFC Bank has been riding the crest of the digital payments wave since 2015.It has an overwhelming number of customer transactions over the digital channels.
Chillr on the other hand focuses mainly on reducing cash transactions completely. A radical approach by a Kochi-based startup, it aims to make money transfers so simple that customers don't feel the need to carry their wallets. In a span of just two years, customers have done over Rs 3,000 crore worth of transactions on Chillr.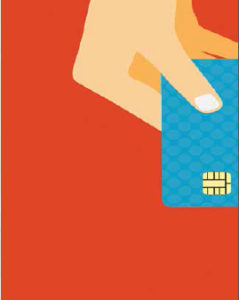 Non-app based
The idea of a feature phone based payment solution without the need of internet is radical in itself – but, very much possible. And, it works!
When the industry only knew USSD, HDFC Bank came up with a whole new banking channel based solely on giving a missed call. We call it missed call Commerce which allows customers to recharge theirs and their family's prepaid phones and soon will enable funds transfer, fixed deposit / recurring deposit booking etc.
Who would have thought that a habit, we Indians developed when call rates were unaffordable, would become a digital payments channel for the masses?
Social Media
This is new. But it seems to be the future! We continue to spend more and more time on Facebook, Twitter, WhatsApp and various other channels. Some of these channels have already become payment enablers while for others, it's only a matter of time.
Take for example – HDFC Bank OnChat – Our Artificial intelligence-based Facebook chatbot that helps customers as well as non-customers with e-commerce transactions. This is becoming an entirely new channel for us as more and more Indians get comfortable with messengers like WhatsApp, Facebook, Hike etc. In just four months of its existence, HDFC Bank OnChat has already crossed the one million mark and it is attracting non-HDFC Bank customers as well!
HDFC Bank has solutions for users who have smart-phones and good internet connectivity, and also who have smart / feature phones with no internet connectivity.
Service Innovation
With the users identified and armed, we need to focus on "How" do we best reach out to them to maintain the momentum of the revolution? HDFC Bank believes in a two-fold strategy when it comes to providing digital payment services – 1) Home grown as well as 2) Collaborative Tie-ups primarily with FinTechs and StartUps. A two-pronged strategy helps a large bank like HDFC Bank maintain its agility as well as leverage on the banking infrastructure in terms of its expertise and customers. At HDFC Bank, we firmly believe that collaborative tie-ups with FinTechs will help us achieve far greater heights in financial inclusion rather than harbouring competition.
PayZapp and Missed Call Commerce are completely home-grown solutions that have made a difference in our customer's lives across the spectrum – the young and savvy to the technology novice.
Chillr is a classic example of our collaboration with Start- Ups. Back in 2015, when no bank was willing to tie-up with this Kochi-based startup, HDFC Bank was the first Indian bank to integrate its IMPS platform with Chillr to facilitate instant payments. There has been exponential growth ever since and Chillr now supports 44 banks!
HDFC Bank OnChat is another example of our tie-up with a Bengaluru-based StartUp. We became the first Indian bank to provide end-to-end e-commerce transactions on Facebook messenger. Where we thought it would be a niche, customers have adopted this channel rapidly. In fact, a large number of users of this channel are not HDFC Bank customers!
Precautionary Measures
Nothing is more important to HDFC Bank than the safety and security of our customers' data and financial records. We go the extra mile to avoid getting carried away with blindly replicating competitor products in payments digitisation race.
Some of the important precautions that one must take:
Solutions for all (tech users and non-tech users)
Sophisticated solutions based on cutting edge often untested technology often leaves out a large audience thus running a risk of omitting them completely. BFSI's, FinTechs and StartUps must ensure that any digital payment solution is simple to set-up, easy to use and available regardless of various connectivity issues.
For example, HDFC Bank's Missed Call Commerce runs on the user just giving a missed call on a single number and works from feature phones as well as smart phones. There is no dependency on internet and works 24×7. There cannot be anything simpler than this and can be used by everyone!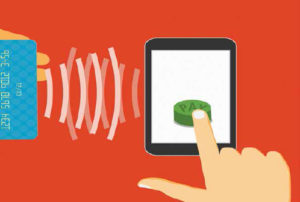 Security
Security forms a crucial aspect of any digital payment solution and at HDFC Bank. We take it very seriously. Only when our services are secure, customers will be willing to try them and continue to trust a digital payment solution.
All our services like Chillr, PayZapp, HDFC Bank OnChat, Missed Call Commerce, Mobile and Net Banking adhere to strict security and two-factor authentication protocols and so far, there hasn't been any major breach.
Control
With ease and convenience comes along the devil of tendency to over-spend. We have seen it with credit cards and will most likely see it with digital payments as well. While this issue may exist only with a certain type of customers, increased penetration means the numbers itself can be huge. Customers need to be given an option to control their spending and money transfer limits and need to be also made aware of this!
A classic example is Chillr App which makes payments literally a three-step process and can complete a payment on less than 10 seconds. Our customers can control their daily and monthly spend and money transfer limits from the app itself. On the other hand, for simple solutions like Missed Call Commerce, a person can recharge one mobile number only once in a day. There is also a limit on the maximum recharge amount at an overall customer level just in case he links multiple mobile numbers.
HDFC Bank has solutions for users who have smart-phones and good internet connectivity, and also who have smart / feature phones with no internet connectivity.
There is a popular saying that 'Revolution is as unpredictable as an earthquake and as beautiful as spring'. To ensure that India's Digital Payment revolution is the herald of a sustained financial spring, we, at HDFC Bank, continue to build and explore emerging technologies like Artificial Intelligence, Internet of Things and BlockChain etc. We feed the revolution using the U.S.P. Model, for the benefit of our end customers. This is the center piece of the bank's digital payments strategy to achieve our goal of 'less cash' economy.
(The writer is Rajnish Khare | Head – Digital Transformation, Social Business & New Media and Mobility Banking | HDFC Bank)
The Banking & Finance Post is an initiative of Elets Technomedia Pvt Ltd, existing since 2003.
Now, Elets' YouTube channel, a treasure of premier innovation-oriented knowledge-conferences and awards, is also active. To Subscribe Free, Click Here.
Get a chance to meet the Who's who of the NBFCs and Insurance industry. Join Us for Upcoming Events and explore business opportunities. Like us on Facebook, connect with us on LinkedIn and follow us on Twitter, Instagram & Pinterest.