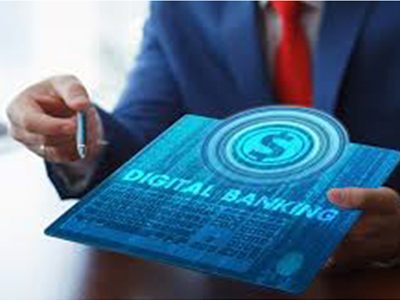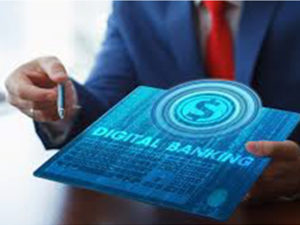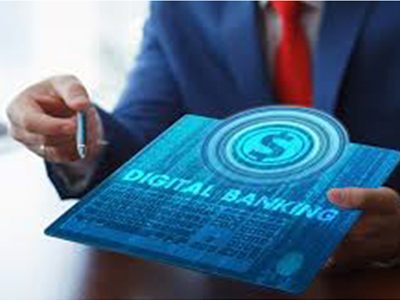 NBFCs have become significant in India's Banking, Financial Services and Insurance (BFSI) sector. Today, BFSI's mention looks incomplete without talking about NBFCs' critical role in its growth. Looking at major innovations that have propelled NBFCs to attain so much success, offers an interesting insight, writes Ahmad Shariq Khan of Elets News Network (ENN).
Innovations are the lifeblood of Non-Banking Financial Companies (NBFCs), the relatively new entrant making waves. It is creating disruptions across the financial landscape of the country.
Leveraging numerous IT-backed industry firsts, NBFCs have been able to script many success stories in the Indian BFSI sector in a relatively short span of time.

These 13,000 plus players (the figure registered with the Reserve Bank of India) hold immense potential in terms of innovation and growth. Because of their several unique strengths; these are today considered the future growth drivers of the BFSI sector.
Considering India is home to the largest unbanked or under-banked population across the world makes it one of the most lucrative and sought-after destinations for NBFCs players.
For instance, consider the role of NBFCs in the financial inclusion of sectors such as Micro, Small and Medium Enterprises (MSMEs) that represent a segment which is still underserved financially. As per official estimates, the total unmet demand in the Micro, Small and Medium Enterprises (MSMEs) is close to Rs 2.9 trillion – and to cater to this yet-to-be-tapped opportunity NBFCs are utilising many cutting-edge technologies.
While doing so, they have invested heavily in new technologies that allow them to offer many tailored products.
Citing the ability of NBFC players in embracing a lot of new technologies such as cloud computing, Prem Narayan, Deputy Director General, UIDAI, Government of India, says, " Non-Banking Financial Companies (NBFCs) form an integral part of Indian financial system. These play a critical role in reaching out to the unbanked sections of Indian society, especially the Micro Small and Medium Enterprises (MSMEs) segment."
In addition, some of the innovations that NBFCs have embraced or are joining the technology bandwagon as early movers are: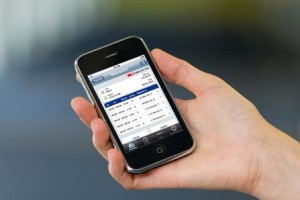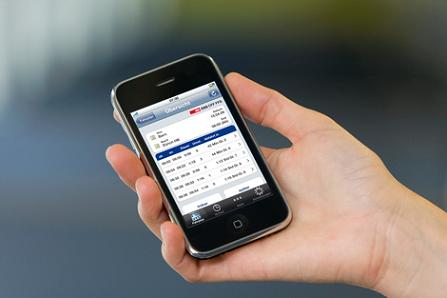 Cloud Integration – Bringing in Ease and Efficiency
Cloud computing helps in creating a flexible business model that ensures growing business needs. Some of the key benefits of cloud services are lower costs, quick implementation, and near-universal availability.
Further, since the need for buying and deploying hardware is not there, a web-based end-to-end Loan Origination Software (LOS) platform can be swiftly deployed in a matter of days unlike the case with legacy systems. Such systems are designed to be scalable easily to accommodate the requirement of an expanding business.
As the cloud is available on demand, the cost of infrastructure investment is low too. Moreover, continuous software updates is possible on the cloud too.
Calling cloud technology a 'great enabler' for players such as Small Business Fincredit India Pvt Ltd., its Chief Technology Officer Deepak Mudalgikar says, "Cloud as a platform for service delivery has in recent times improved a lot, and has brought numerous benefits to many organisations. The phenomenon of private cloud which is very mature and developed these days has been helping many organisations cut costs."
Leveraging on numerous IT-backed industry firsts, NBFCs have been able to script many success stories in Indian BFSI sector in a relatively short span of time.
Automation – Actualising Speedy Outcomes
Another important tech innovation strongly harnessed by NBFCs is the power of Automation i.e. a technology that speeds up the lending processes and facilitates consistency in decisions.
A typical automation process is characterised by a series of predetermined decision rules that facilitates faster and more accurate processing of loan applications.
Lauding the utility of automation for NBFC sector, Sarath Chandra, Chief Technology Officer, Airtel Payments Bank, says, "Thanks to automation, we are moving towards a near-real-time technology, event-driven systems. Now as a transaction is happening, we could, in less than a minute, do credit rating for them. This way, we identify Anti Money Laundering (AML) or other frauds that might be happening in real time."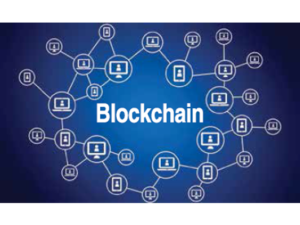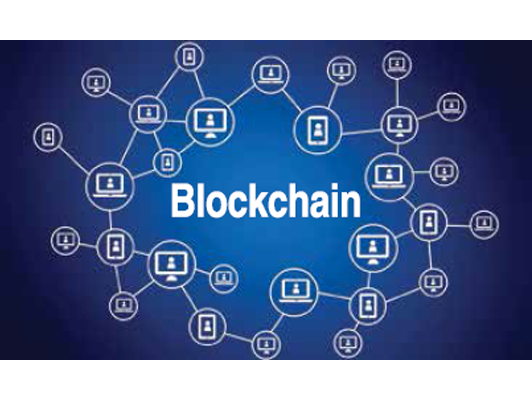 Blockchain – The Gamechanger
Thanks to Blockchain, many of the world's leading banks and NBFCs are now saving millions in cost transactions and the amount of paper that they process.
Blockchain enables multiple parties that may not know each other from different geographical locations to have simultaneous access to a constantly updated digital ledger that cannot be altered. Because of its unique i.e 'unalterable' feature, Blockchain is being recognised as the new technology that has the potential to minimise fraud in the financial world. Going by estimates by the globally renowned consulting firm PwC, 45 percent of financial intermediaries like stock exchanges and money transfer services are prone to financial crimes routinely – and to curb this ill trend, Blockchain could be very handy. The utility of this technology can be gauged from a recent World Economic Forum (WEF) report that predicts – by 2025, 10 percent of global GDP will be stored on blockchains or blockchain-related technology.
These days, a number of Indian NBFC players are utilising the power of this technology. Consider this: Bajaj Finserv, the leading NBFC in the country is said to be using blockchain technology for services like travel insurance and settling claims. "For implementing e-KYC, adoption of analytics for customer centricity, mobility initiatives and creating a single view of the customer, Blockchain is set to play an important role, says Puneet Kaur Kohli, Group Chief Technology Officer, Manappuram Finance, a leading gold loan NBFC in the country.
Artificial intelligence (AI) and Cognitive Computing – Easing Business Processes
AI is based on the premise that machines can make the better decision on the human's behalf. Cognitive Computing is a wider term that includes an application of techniques such as machine learning, predictive analytics and speech recognition.
As per Intel CEO Brian Krzanich, both AI and cognitive computing are "based on the ability of machines to sense, reason, act and adapt based on learned experience." A lot of Indian NBFCs are harnessing the power of AI and cognitive computing in their day-to-day operations.
Deepak Mudalgikar, Chief Technology Officer, SBFC India Pvt Ltd, says, " While being true to our tagline i.e. 'loans made easy', we aim to make our processes easier both for our employees and stakeholders and while actualising so – analytics, AI, machine learning and various other tools of cognitive computing play a key role."
Chatbots and Robo-Advisors – New Avatars of Ease in Business
Sensing the masses' preference, a number of the NBFCs these days are employing chatbots and robo-advisors for interactions with prospects and customers for self-onboarding of the customer, customer servicing and employee-related services.
In most cases, these chatbots and robo-advisors have vernacular capabilities, making them well-suited for rural and semi-urban India. Today, thanks to these chatbots and robo-advisors, the entire process of availing various financial services by masses have become much easier and hassle-free. "Vernacular chatbots with self-onboarding based on natural language communication are an integral part of our operations," says Nikhil Bandi, Senior Vice President and Chief Information Officer at Vistaar Financial Services, one of the pioneers in lending to micro, small and medium-sized businesses.
Biometrics, Aadhaar based KYC – Bolstering Digital Footprints
Indian Prime Minister Narendra Modi-led government's recent push towards promoting initiatives such as Jan Dhan Yojana, Aadhaar and the emergence of UPI provided a good foundation for many NBFC players to cater to the potential demands across the nook and corner of the country, thereby facilitating the 'last mile' touchpoints and giving a boost to the idea of financial inclusion across the country.
Government's demonetisation move and its subsequent push towards popularising Aadhaar based KYC among masses, mobile payment solutions, such as wallets, P2P transfer applications and mobile points of sale, are reported to be enjoying strong user adoption and the trend is bound to gain further momentum in coming times. Likewise, Digital Signatures (DSC), e-National Automated Clearing House (eNACH), e-sign and e-stamp and other similar digital documentation platforms have found to be adopted by NBFCs much faster than many other domains. This has contributed to the sector's growth immensely.
The Idea of Social Score– Going Beyond the Traditional KYC Norm
Know Your Customer (KYC) once used to be the only norm to assess credit-worthiness of customers. Today, thanks to a culture of promoting a holistic view of a prospective customer and assessing his ability to eventually service a loan, things have come down to the level that now besides Linkedin and Facebook posts even Swiggy's (food delivery app) orders history is being taken into account by many NBFCs players for evaluating the credit-worthiness of customers. As per Deepak Kapoor, Co-founder, InfoAxon Technologies, "To assess customers' creditworthiness, apart for making use of info provided by the borrower, we match the data with whatever is available in public domain, e.g. on the Ministry of Corporate Affairs (MCA) and GST portal, then we cross-verify this using the social media profiling of the borrower. This gives us a holistic picture of the customer in question." Echoing similar views, Srivaths Varadharajan, Chief Information Officer, Niyogin Fintech Ltd, adds, "Besides application programming interface (API) integration and a Credit bureau's perspective, the social profiling score is a critical indicator that we focus upon while looking at a loan request."
Conclusively speaking, considering the futuristic technologies driving NBFCs growth, and gaining further currency across country's financial ecosystem, the sector looks headed towards a brighter phase in the months to come.
The Banking & Finance Post is an initiative of Elets Technomedia Pvt Ltd, existing since 2003.
Now, Elets' YouTube channel, a treasure of premier innovation-oriented knowledge-conferences and awards, is also active. To Subscribe Free, Click Here.
Get a chance to meet the Who's who of the NBFCs and Insurance industry. Join Us for Upcoming Events and explore business opportunities. Like us on Facebook, connect with us on LinkedIn and follow us on Twitter, Instagram & Pinterest.