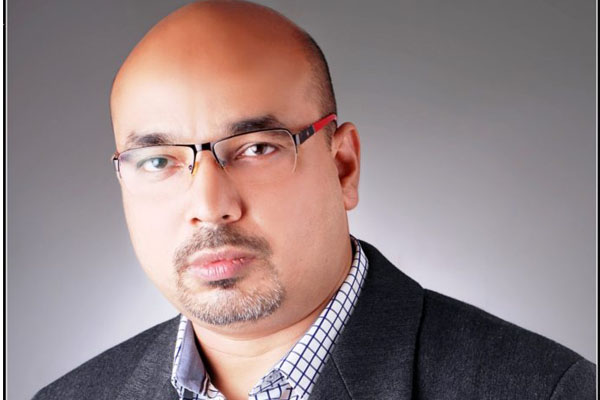 Author – Utpal Chakraborty, Head of Artificial Intelligence, YES BANK
No doubt social media has many advantages- Social media sites are a great place to build connections for personal and professional work. For a significant number of older adults living alone and people away from family and friends, social media offers the opportunity to make meaningful social contact by joining social networks such as Facebook, Twitter, LinkedIn, Instagram, Pinterest etc. Also, social media platforms are helpful for people who suffer from social anxiety, because they offer the chance to develop social relationships over time without the stress of face-to-face interaction. Primarily social media platforms include features such as the ability to share photos, videos and other personal information about yourself and your activities to encourage interaction with your connections. Some of those also empower users with various other capabilities like text, audio & video chatting; social commerce and perform various financial transactions over those platforms. Needless to mention that social media has a great impact in our lives now a days and hence a huge focus of these companies to enrich users with more and more attractive features.

But one of the most important issues surrounding the use of social media is privacy and security. And the same has been increasing these days in a terrifying manner. It has become so dangerous that if you somehow cross your red line, "The Lakshman Rekha"; there are chances that you are putting yourself, your organization/ business and even your country at large at a huge risk. There are hundreds of black hats waiting outside to exploit even the slightest mistake that we may do while using those platforms.
As the manner social media reflect our lives to a great extent, it should also be capable enough to accommodate all our emotions and feelings and handle those in a delicate manner without allowing them to be exposed for vulnerability. In a layman's language, it should accommodate both happy as well as unhappy moments, our successes and failures, prosperity and real issues in life. But unfortunately, that is not the case today, it's rather more superficial. You will see only happy and success stories of people floating around as if there is no problem at all in anyone's life.
The reality is people are scared of sharing their real feelings & emotions specially the dejected things because of the presence of diversified audience in those global social media platforms. Essentially you don't have any control on your content once you publish it. Ground reality is, none of the existing platforms gives you the control and flexibility to share your emotions from every space of your life freely to a very targeted audience whom you can trust and rely on.
Moreover, with the increasing focus on social media platforms by the terrorist organizations and hackers, the gravity of the situation has been exaggerated to multifold in last couple of years.
Even the spying and information stealing activities by different countries and agencies from rivalry countries research work, defense and economic information, by gathering data from the social media handles of the authorities and employees of such organizations and academia has now multiplied the situation to the worst.
Also Read:- Prepare the World for Future Pandemics
The most frequently used social media all over the world today are Twitter, Facebook and LinkedIn. There are trillions of tweets and billions of Facebook likes, and that only adds to the flood of data on social media and problems can be found in varying degrees of privacy and security in them. As people increase the amount of information, they share on social media sites, the need for increased security and privacy controls has also increased. One option is to change the privacy settings for social media to limit the data the network can collect as much as possible. For example, you can use browser extensions that restrict access to your favorite social media sites, or apps that block access to social media on your phone when you need to do things like study or sleep. Privacy measures vary from platform to platform. But none of these measures gives a complete solution to the privacy concerns and security needs of the users at least at the present stage.
These challenges may seem minor, but they can have far-reaching implications, and therefore it is advised to be careful to minimize the challenges associated with your use of social media. Given the high number of cybercrime and cyber security threats in today's world, qualified cybersecurity experts play a critical role in protecting the privacy and security of your personal information and that of others around you.
Particular efforts are needed to search the privacy settings of social media sites to reduce companies' access to your personal information and how often.
It is not only for the individuals but even for the enterprises – social media policies must be used and prepared, and third-party experts must be hired to monitor their employees' online activities. When somebody has access to an individual's social media accounts, the potential for abuse and invasion of privacy is simply too high. In fact, many companies have social media policies that restrict what you can and can't share on social media for your employer. The use of social media can reveal information that may lead to privacy violations if not properly managed by the user which could have a devastating impact for the employer. Also, the negative impact of social media on productivity can lead to a loss of revenue, making the company's sensitive data and many more.
Considering the diversity of the issue and it's far-reaching impact, the solution cannot be expected just from one side, rather it's a multi-faced problem and need to be resolved from all different angles. At the same time, possibility of a single platform which may address most of these issues at one go also can't be ignored. Secondly a platform targeted for a specific country or a geography may also resolve the problem to a great extent. Such kind of social media platforms can give you more meaningful networking, allowing you to share all your emotions to just your trusted ones, and at the sometime can enjoy the privacy from every space of your life.
Elets The Banking and Finance Post Magazine has carved out a niche for itself in the crowded market with exclusive & unique content. Get in-depth insights on trend-setting innovations & transformation in the BFSI sector. Best offers for Print + Digital issues! Subscribe here➔ www.eletsonline.com/subscription/