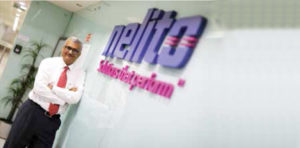 Today, Non-Banking Financial Companies (NBFCs) and banks are looking to upgrade their legacy lending systems since these are unable to match the requirements of a high growth fintech market.
Some of the problems being faced by the lending industry are:
High Turn Around Time (TAT) to approve loan without compromising on the risk evaluation
High underwriting, transaction, and search cost
For judicious underwriting, prospective borrowers are asked to provide much more documentation than is necessary in making the process A new age lending solution should be specifically designed to overcome these challenges
Here are some of the features that should be present in every lending institution's checklist before making their buying decision:
Cloud/SaaS Architecture:
Software as a Service (SaaS) has proven its economic and operational benefits over on-premise origination of IT infrastructure and software characteristic of outdated loan origination systems. The benefits include faster implementation, secure access from virtually anywhere, high scalability, and minimal operational costs.
 Mobility First Architecture
In today's world branches are not necessary to do business. Customers should come to you through digital channels and lenders should be able to reach customer's doorstep.
Simplified Product Configuration:
The solution should be able to easily map and implement a lenders process since every organisation has its own unique lending processes based on past success, portfolio performance, market dynamics, and compliance with evolving regulations. The solution should be easily configurable by the users and must not take much time and efforts to make any change.
Credit Risk Scoring Engine:
Lending solutions are now vying for capabilities to aggregate credit scores from different rating agencies and build their own rating system on top of it to give maximum loyalty benefits to their existing customers, while making their offering attractive for prospects.
Application Programming Interface (APIs)
In today's digital world an IT system should be talking to many external systems like credit rating bureau, insurance companies, banks, UIDAI, e-wallets etc.
Analytics
Today's powerful analytics tools provide an increased understanding of the efficiency, performance, and profitability of your loan operations. Customised reporting engines and configurable dashboards provide detailed analysis of performance; deal quality, competitive analysis which help continually optimise all phases of loan origination.
Agile Services
In addition to the product enabling, you also need an agile method of service delivery to ensure the growth is uninterrupted. The service delivery team should be Capable, Hardworking and Responsive to support you in every step on a continual basis. A buyer should carefully evaluate the product on the above features but should also look for an agile partner who can quickly support your unique requirements, so you stay ahead… always !!
(Views expressed in the write up are of Punit Jain, Chief Executive Officer, Nelito Systems Ltd.)