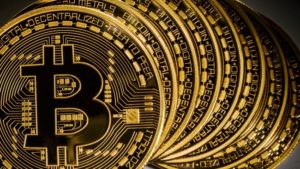 The fate of Crptocurrencies in India is likely to hit the rock bottom from July 5, as all Reserve Bank of India (RBI) regulated entities including the banks, will break all existing ties with the firms or individuals dealing in cryptocurrencies.
The regulator issued a circular in April giving a three month ultimatum to all the financial entities to end all business relationships with Bitcoins and all the cyptocurrencies. The circular suggests that post the deadline, financial entities will not be able to let traders liquidate crypto assets.
The Internet and Mobile Association of India (IAMAI) had filed a writ petition in the Supreme Court of India opposing RBI's move pertaining to ban banks and financial institutions from offering services to any individual or business dealing in cryptocurrencies. IAMAI is a body that represents all internet firms.
However, rejecting the plea the apex body refused to grant any interim relief to cryptocurrency exchanges against the RBI's move.
All trade on exchanges; traditionally happen via online banking channels where the user can buy and trade on bitcoins. In this trade, the exchanges levies transaction fee on every trade.
The RBI's April circular has made its compulsory for the banks against providing any services to exchanges, pushing them toward a P2P exchange.