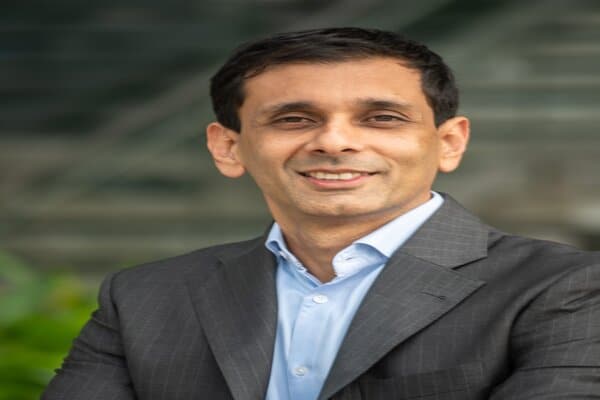 The financial services industry has seen drastic technology-led changes over the past few years in sync with the dynamically changing customer requirements. And, post-Covid experts indicate that the industry is likely to step away from conventional ways to adopting cutting-edge banking technology and pave the trail of digital transformation. In a bit to delve into the rising significance of technology across the financial institutions, Rashi Aditi Ghosh of Elets News Network (ENN), interacted with Manish Shah, Managing Director & Chief Executive Officer, Godrej Housing Finance. During the interaction, Shah said, "It is observed that the ongoing pandemic has bridged the gap between consumers adopting digital technologies and organisations offering digital services. Now, providing digital products and services is a baseline expectation, irrespective of the industry."
1. Godrej housing finance has completed 6 months of being in business, how has the experience been since you launched during pandemic? How did you deal with challenges brought by pandemic and how did you cope with those challenges?

Launching a business amidst a pandemic has some inherent challenges. We made our first foray into the financial service market when the sector was undergoing extraordinary challenges. Thus, to combat pandemic-led roadblocks, we developed a three-pronged strategy:
 To ensure the safety of our team members.
 To embrace the new normal and ensure uninterrupted business continuity.
 To support customers to acquire home loans in a fair, fast, and flexible manner.
To further these ambitions, we, at Godrej Housing Finance, digitized our operations since inception. We focused heavily on testing our products and processes to ensure that the entire process flow – from lead generation to disbursement – is robust, convenient and delivers real value, with minimal human interaction. The resurgent outbreaks further heightened our existing digital capability throughout CY2020-21. And, amid these challenging times, we continued to provide our customers with the ease of doing business with complete transparency and flexibility. Infusing our customer-first approach with our digital offerings, we launched the Zero Touch Loans to assist homebuyers in availing home loans in a paperless and presence-less manner.
Today, we are very enthused by the niche we have been able to carve in the first few months of operations. We can proudly say that most of our customers have successfully availed contact-less home loans. This is an encouraging start but not the end destination for us. As we cross the one-year mark in months to come, we aim to scale up our team and gear up for next year's growth through constant innovation of products and services to provide a seamless digital customer experience.
2. What are some of the difficulties currently faced by the customers while acquiring home loans and what are the solutions Godrej Housing Finance working on to enable home ownership in a seamless manner for its customers?
We firmly believe that the mortgage industry is not an industry that is built around being able to function without physical contact. This business has always been associated with relationship managers meeting customers, assessing their needs, and completing the loan paperwork. However, the ongoing pandemic has changed this.
Despite increased demand for home loans throughout CY2020, the customers now no longer wanted to risk having face-to-face meetings with visitors. The lack of physical contact and pandemic-induced lockdowns made home loan processes, from documentation to verification and sanction, increasingly difficult. At this point, we realised we had to pivot, and we did. But not at the cost of customer experience.
We integrated technology in the home loan journey to offer what customers want: a hassle-free home financing experience. Our business leveraged technical integration with third-party partners to enable smooth operations in acquisition, authentication, and analytics. Furthermore, our open API architecture powered end-to-end digital application, providing a better post-disbursal process. In short, each leg of the loan process was swapped with appropriate digitisation such as video discussions, online KYC, paper-less sanctions, and loan disbursals using e-signatures.
Also Read: Covid has changed the role of risk and control in organisations: Satyanandan Atyam, CRO, Tata AIG General Insurance Co. Ltd.

For example, our Instant Sanction digital process is a quick, contemporary, and best-in-class experience. Through this, a customer can get their eligibility and an instant sanction through a quick 5-step process. This is a departure from the traditional physical process where the customer would have to submit the requested documentation and await confirmation on loan eligibility from the lending institution. This service innovation has accelerated the process of understanding loan eligibility limits and, thereby, the home buying decision.
3. Currently loans are provided to Godrej properties customers only, are you looking to expand to other developers as well? What is the strategy for expansion?
At the onset of operations last year, our intention to partner with Godrej Properties was simple: to affiliate with one of India's leading housing developers and gain access to the real estate market. This presented us with the opportunity to emerge as a trusted and transparent financier that offers an enhanced customer experience. Our business made rapid strides in the home loan sector.
But now, as an established entity in the market, we look forward to continuing to add new customers to our portfolio. In the coming time, Godrej Housing Finance will offer fair, fast, and flexible home loans across India, starting with customers in Mumbai, NCR, Pune, and Bangalore. We will partner with developers, including Godrej Properties, to build a superior financing experience for our existing and new customers.
Furthermore, we aim to focus on the mortgage business, starting with home loans, followed shortly by Loans Against Property. We also plan to expand our product portfolio to offer business and personal loans, leveraging the Group's consumer and agri-business ecosystem to build these verticals.
Let us just say that, over the next decade, Godrej Housing Finance will build a profitable and sustainable retail financial service business in India.
4. Digital is the mantra for businesses these days as customers have adapted to the virtual mode of living because of the pandemic, your view on the same.
Interestingly, there is more and more evidence that the brands which keep customers' needs at the centre are the ones that thrive in the long run. At the moment, with resurgent outbreaks of Covid-19, consumers have adopted and adapted to the virtual mode of living. This paradigm shift in consumer behaviour has turbocharged what digital means for businesses, especially financial services.
The pandemic has altered the core tenets of the housing finance industry. Conventionally, the mortgage industry was associated with being paper-heavy and connected with relationship managers. However, now, this has become increasingly difficult. The sector must shift to technology and digital as growth levers to find better resonance with consumers. Digitalisation should be implemented to be agile, paperless and expedite processes.
We, too, at Godrej Housing Finance, have adopted a digital-first approach to give customers what they really want and appreciate. As a digitally enabled start-up, we use technology most beneficial to the customer rather than to accessorise our business.
5. What are the key differentiators for GHF over the competition?
Godrej Housing Finance has its roots from a solid business foundation that upholds the legacy and values of its parent company, the Godrej Group. Our first association with Godrej Properties, provided us with the opportunity to establish ourselves in the market.
Also Read: Digital is the Key to Resilience, Amid Uncertainty: Arun Nayyar, CEO, NeoGrowth Credit
Now, on the business side of things, we differentiate on our customer-centric approach. As an entity, the customer is at the centre of everything we do, and we firmly believe that providing an enhanced experience should be our driving force. We strive each day to offer customers home loans based on what's important to them in a fair, fast, and flexible manner.
As a new entrant in the market, we have understood that the financial services industry is plagued with being complex with hidden conditions and painfully long customer journeys. Our products and services aim to cut through the noise and usher a refreshingly transparent and straightforward way of doing business. Thus, when it came to creating our customer offerings, we were guided by three pillars:
Flexibility with payments for both, own contribution on the property and EMIs, and digital customer journey that enables home loans to a consumer as and when they require.
Affordability with competitive pricing, lower interest rates and products like Step-Up EMI where gradually a customer can increase the monthly instalments in sync with personal growth
Hyper-personalisation of the loan offer basis micro-segmentation that enables easy purchase decisions for fence-sitters
Such granular understanding of consumers that prioritises their needs and empowers them to buy their dream home, I feel, is the USP that sets us apart from our contemporaries.
6. Your inputs on the Impact of second wave on home loan market. Demand for houses post-pandemic as compared to before pandemic. How the pandemic changed housing financing?
While 2020 might have been an outlier, India's residential real estate market has grown in the last few years.
The Government's push for 'housing for all' by 2022, backed by growing urbanisation and evolving family structures, has been instrumental in scaling the trajectory of the residential real estate sector. However, in the last 15 months, covid-induced insecurity has fuelled homeownership. With unstable jobsin such unprecedented times, consumers are guided by the sentiment of 'purchasing over renting' – building permanent assets.
Furthermore, the various initiatives by the Government to reboot the realty sector has gradually put the industry back on its feet. The stamp duty deduction and lowered interest rates have increased affordability and accessibility, giving consumers offtake an impetus.
These changes have opened prospects for home buyers. However, the pandemic has accelerated the need for the adoption of digitisation. With an increase in digital payment, digital lending, too, has witnessed a boost since customers are now looking for home loan providers that offer flexible, affordable, and digital payments. This shift in consumer preference has propelled the sector to invest in service innovation, swapping the traditional lending process with a technology-driven customer journey.
7. What is your outlook for the industry?
The housing loan market, in the last fifteen months, has registered growth despite the Covid-19 pandemic. It is driven by several factors, including pandemic-induced homeownership and robust government initiatives to revive the real estate market.
As work-from-home emerges as almost a permanent-to-hybrid setting, buying a first home or a bigger one is becoming a priority for most customers. The best-ever home loan interest rates coupled with lucrative real estate options pivots this trend, encouraging more customers to purchase homes rather than pay rent. Given these indicators, the next few years will see strong growth led by end consumers, simultaneously boosting the housing finance companies.
Further to this covid-induced growth trajectory in the housing loan sector, the following fiscal year will witness Housing Finance Companies (HFCs) return to their growth path. With players redefining their business models to reduce exposure to wholesale lending, most players would be reducing their reliance on short-term borrowings and a higher quantum of securitization and exploring co-lending with banks. Additionally, Government measures like a partial credit guarantee scheme to improve liquidity and support the affordable housing segment should further accelerate the growth of the Housing Finance sector.
Also Read: 'Digital-first' approach is the need of the hour for insurance industry: Ashwin B, COO, Exide Life Insurance
8. What is your growth strategy for coming years and what do you think will be the role of technology in driving the growth? What are some of the technology initiatives taken by GHF?
It is observed that the ongoing pandemic has bridged the gap between consumers adopting digital technologies and organisations offering digital services. Now, providing digital products and services is a baseline expectation, irrespective of the industry.
As a new entrant in the mortgage industry, which has predominantly been paper-heavy and traditional so far, Godrej Housing Finance was already on a path to reimagine the sector and build services using a digital-first approach. The pandemic just reaffirmed our plans. Since our inception last year, we have institutionalised loan origination and sanctions through video-based platforms, enabled paperless sanctions, and introduced zero-touch, presence-less loan disbursals. These service innovations have garnered positive affirmation from customers, making us their preferred home loan partners.
However, we have been operating in a closed ecosystem so far. We now look forward to taking our digital offerings to other developers and consumers with a razor-sharp focus on customer experience. In addition, we are also focussing on enabling homeownership through customer-centric product innovations. One such offering is our 'Design your EMI' plan where customers can customise their repayment plans to suit their needs and circumstances.
We also believe that our growth strategy that includes products such as Loan Against Property, business and personal loans will assist us in carving a niche for ourselves in the retail financial service sector.

Elets The Banking and Finance Post Magazine has carved out a niche for itself in the crowded market with exclusive & unique content. Get in-depth insights on trend-setting innovations & transformation in the BFSI sector. Best offers for Print + Digital issues! Subscribe here➔ www.eletsonline.com/subscription/