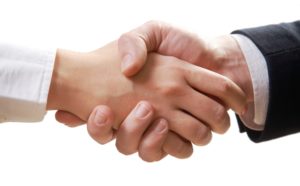 Ministry of Corporate Affairs has granted permission to Allahabad Bank for the lender's merger with its fully-owned subsidiary AllBank Finance.
"The Scheme of Amalgamation for the amalgamation of bank's wholly owned subsidiary namely AllBank Finance with the bank has been confirmed by the regional office (eastern region), Ministry of Corporate Affairs, vide their confirmation order dated March 14, 2018," it said in a regulatory filing.
The public sector lender announced its merger with AllBank Finance in September last year.
AIIBank Finance is a wholly-owned subsidiary of Allahabad Bank (the oldest bank of India), headquartered in Kolkata. It offers a range of services like debenture trusteeship, investment advisory and portfolio management, distribution of mutual fund schemes and security valuation, among others.
AllBank Finance reported a rise of 34 per cent in its income for the fiscal year that ended in March 2017. In addition to this, the entity has also reported an 18 per cent increase in yrs net profit, in the above mentioned period.