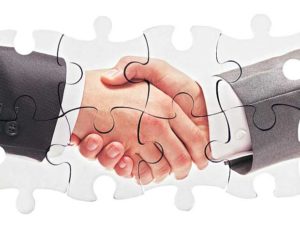 Motivated by the success achieved post the merger of India's largest public sector bank State Bank of India with its associate banks, Centre is mulling the plan of another mega bank merger.
Reportedly, the Central Government is planning to merge public sector banks namely Bank of Baroda, IDBI Bank, Oriental Bank and Central Bank. The above listed banks have reported a collective loss of Rs 21,646.38 crore in the year ended 31 March.
Last year, media reports quoting the finance ministry officials, reported that Centre has a plan to create 4-5 global sized lenders.
On April 1, 2017, the government merged five associate banks and Bharatiya Mahila Bank with SBI, to name the country's largest lender to among the top 50 banks in the world.
If the plan for the second bank merger goes uninterrupted, then the Centre will create India's second largest bank after State Bank of India with a combined asset of Rs 16.58 trillion.