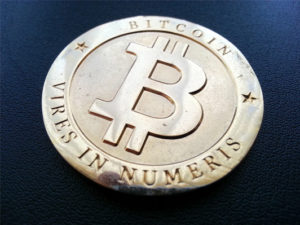 Cryptocurrency Bitcoin reported a 30 per cent fall and reached below Rs 12,000 on Friday.
Reportedly, the drop in prices is caused due to the prompted warnings by experts and investors dumping it.
After falling to as low as $11,159, it regained some losses to trade above $14,000 on the Bitstamp platform, down 9 per cent on the day. It is down around 25 per cent this week.
This is its largest weekly loss since April 2013.
The biggest and best-known cryptocurrency in the market rose to fame after acquiring twentyfold since the start of the year, surging from less than $1,000 to $19,666 on the Bitstamp exchange and to over $20,000 on other exchanges. But it reported a continuous fall post that.
As per the President of Blockchain.com, Nicolas Cary, over 2,500 Indian Users trade cryptocurrencies every day.