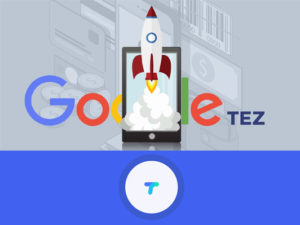 Emerging as a super brand, Google Tez has surpassed 7.5 million users merely within five weeks of its launch.
Announcing about this achievement Sundar Pichai, CEO at Google said that he is really excited about the success and the potential the product is showcasing in a cash-based economy like India.
The search giant launched this payments app in India this September.  Based on National Payments Corporation of India's product Unified Payments Interface (UPI), the app assists bank accounts to enable payments.
Google Tez is working in partnership with four banks namely Axis Bank, HDFC Bank, ICICI Bank and State Bank of India, to ensure the processing of payments across over 50 UPI-enabled banks.
Developed in India, the app can be used in majority of the smartphones available in the country. Keeping India's lingual diversity in mind, the app has been developed to communicate in seven Indian languages — Hindi, Bengali, Gujarati, Kannada, Marathi, Tamil and Telugu, apart from English.