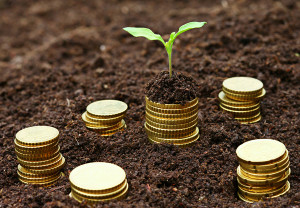 Microfinance segment has made an impressive comeback following the demonetisation drive of the Narendra Modi Government which has touched nearly every sector of the Indian economy.
According to a study by the Microfinance Institutions Network (MFIN), the asset quality of the microfinance industry has shown a major improved in the April-June quarter of 2017-18.
While the portfolio at risk was reported to be at 10.8 per cent during the January-March period of 2016-17, the figures declined to 7.46 per cent April-June quarter of 2017-18.
The demonetisation drive that was initiated last year to curb the rampant of corruption and counterfeiting of currency, gave a major jitter to the microfinance industry due to severe cash crunch.
"Portfolio at risk numbers have improved (over the previous quarter), which shows that the NBFC-MFI business is slowly returning to normalcy. However, we will have to wait for another few quarters as we expect it to come back to the pre-demonetisation level of under 1 per cent. We are optimistic about the industry growth in the coming months," said Ratna Vishwanathan, CEO of MFIN.
The report further suggested that the number of client's of NBFC-MFIs increased to 19 per cent and reached 2.08 crore at the end of the first quarter of 2017-18. Loan disbursement reported an increase of 21 per cent during the reported quarter.