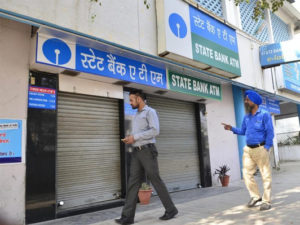 India's largest public sector lender State Bank of India is planning to introduce futuristic, centrally-monitored 24×7 electronic surveillance systems.
This system will help the bank in fighting against ATMs theft and vandalism. Under the service, SBI's ATM sites will be enabled with CCTV cameras and motion sensors, panic buttons, use two-way audio to deter attempted crime, remotely control the shutter of the ATM room and put in place a quick-response team to attend to suspicious incidents.
State Bank of India is planning to procure the e-surveillance system on the basis of operating expenditure model basis for 15,000 ATM sites. It can also inflate the number of ATM sites under e-surveillance by 3,000. The bank at present has 59,500 ATMs.
The move is expected to ensure detection of malicious or unauthorised activities within the ATM premises via four high-resolution cameras. This will enable real-time monitoring from the command centre of the vendor managing the ATMs.