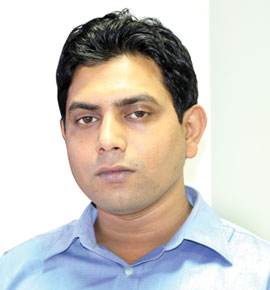 Company Profile
Senrysa Technologies is a multi-skilled software service provider with a highly competent work force. With years of honed expertise in cross-platform skills and quality-integrated methodologies, Senrysa adopts a competent delivery model in providing value based solutions to clients nationwide. Senrysa brings to clients the best of both worlds: the savings and superior quality of IT solution, and the immediacy and trust of a local company. Senrysa have attained an iconic stature today in Banking and Financial Inclusion. It has built a trusted, robust and secure branchless banking channel for clients to offer financial products and services to the unbanked rural customers across geographies. By introducing Micro-ATM, Senrysa offers a channel combined with a technology platform that enables serving customers any time at the doorstep. Thus, Senrysa has added to its cap new feathers like eKYC gateway, IMPS Transaction platform and cloud enabled services over the time to enhance expanse and improve quality.
Products and Service
Senrysa's Branchless Banking Platform for Financial Inclusion is highly acclaimed product among key banks
Aadhar Enabled Payment System (AEPS) was the first and most efficient product
Microfinance, Cashless Payment System, Public Distribution Solution are some of the other products with an excellent domestic market
Target Vertical
Banking & Financial Institutions, Governance, Health & Education, Agriculture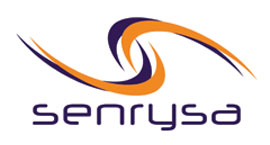 Digital Edge/Power of Brand
Senrysa Technologies obtained a strong ground in technology industry for its unbeatable ICT solutions catering to the rural India. The AEPS system, Health, E-Governance made a mark in technology industry. AEPS system earned national level acclamation for its high efficiency and fail-free working even when accessed from the remotest parts of India.
Product Categories
IT Solutions.
Branchless Banking Platform for Financial Inclusion
Mobile Banking Solutions
Payment Wallet
Smart City Solutions
Achievements
Senrysa obtained a strong ground in technology industry for its unbeatable ICT solutions catering to financial inclusion in rural India
Senrysa's rural franchisee network gives it a clear edge in personal level services in rural areas on diversified products offered by the company
Senrysa has brought the best product for financial service to the under banked populace across India eventually catering to the economic growth.
Senrysa won a prestigious assignment for providing Financial Inclusion solution to Microfinance giant Bandhan
ORGANISATION


Senrysa Technologies Pvt Ltd


Email: mail@senrysa.com
Mobile +91-9007059051
Dn-1, Eternity Building, Sector-V, Salt
Lake, Kolkata, West Bengal 700091
Year of Inception: 2011
Number of Employees: 150


Management Team:

 Kumar P Saha, MD
& CEO, A K Sasmal, Director & COO,
Sandipan Basu, CTO

HEAD OFFICE ADDRESS
Same as mentioned above
Contact person for query
Asoke Sasmal
Chief Operating Officer
Email:

sasmal.ak@senrysa.com


Mobile: +91-9831964691