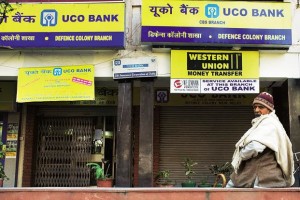 The Central Bureau of Investigation (CBI) has registered a fresh fraud case amounting to Rs 19.03 crore against UCO Bank.
This case was registered against the loan sanctioned by the public lender to its 18 fake borrowers under the home and property schemes on concessional prices during 2013 and 2016.
The agency's move was taken in reaction to the complaint received from UCO Bank on March 27.
On March 29 the CBI filed a First Information Report (FIR) naming five persons, including bank 's former Jayanagar's Branch Manager K.R. Saroja.
Other names included in the FIR are B.S. Srinatha, Jambunath and  Gopinath R. Agnihotri and N. Venkatesh(proprietor of two Bengaluru-based firms)
It has been mentioned in the FIR that Saroja, during his tenure as Chief Manager (August 26, 2013 and June 1, 2016) allowed the disbursement of home and property loans to 18 borrowers with aggregate loans.
Other accused mentioned in the FIR were responsible for submitting fake documents for becoming eligible to avail the loans.