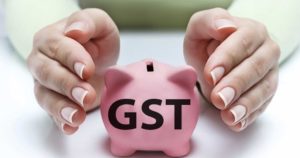 In a bid to initiate hassle-free movement of goods across the state, the Goods and Services Tax (GST) chaired by Union Minister of Finance Arun Jaitley decided to roll out the E-way bill under GST from January 16.
The decision was taken during a meeting that commenced on Saturday in New Delhi.
An E-Way Bill is vital for movement of goods worth or more than Rs 50,000. While the traders can start making the use of the E-Way bill from January 16, the states can implement the e-Way Bill for on any date before June 1, 2018.
"The rules for the implementation of nationwide e-way Bill system for inter-State movement of goods on a compulsory basis will be notified with effect from 1st February, 2018. This will bring uniformity across the States for seamless inter-State movement of goods," said the Finance Ministry.
While the GST was unveiled on July 1 this year, the Council deferred the implementation of E-way Bill till March 31 next year, due to lack of technological preparations.
The Council has now planned due to concerns over tax evasion.
The statement further explained that there are certain states that already have the E-Bill in place for intra-state as well as inter-state movement and in this case, these states will adapt to the National E-Bill system a bit early.