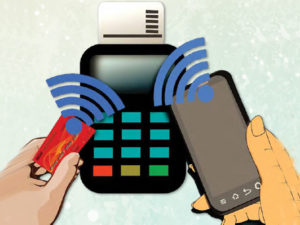 Indicating a positive trend, digital payments have reported 11 per cent growth in December 2017, according to National Payments Corporation of India (NPCI).
The growth reported is for December 2017 as compared December 2016, when the digital transactions reportedly surged due to Demonetisation and lack of cash in the system.
The data further revealed that the total electronic payment transactions during December 2017 crossed 1.06 billion as compared to 957 million in the previous year. In terms of value, the total transactions amounted to Rs 125.53 lakh crore. This figure is 20 per cent higher than Rs 104 lakh crore last year.
According to the report, transactions in all the segments reported a visible rise in the above mentioned period, except debit cards. Payments done through debit cards and credit cards dropped to 263 million in December 2017 in comparison to 311 million last year.
The rise in digital transactions is contributed due to the payments made through the Unified Payments Interface (UPI). As per the report, the transactions performed through account-to-account transfer platform inflated 2 million to 145 million.