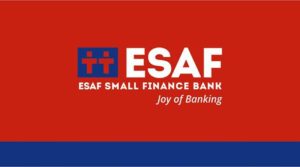 Kerala's first bank to acquire banking license since independence, ESAF Small Finance Bank is all set to launch its operations in Delhi on December 19, 2017.
In a bit to extend its pan India presence, ESAF Small Finance bank has plans to set up a total of 145 banking outlets by March next year.
"ESAF Small Finance Bank said, "the banking outlet at Delhi, Karol Bagh is the 63rd outlet opened by ESAF, since it started operations in March this year," said K. Paul Thomas, Managing Director and CEO.
As of now, the bank has 371 banking outlets including the 62 new retail banking outlets covering 10 states in India.
"We need to brand as a pan India bank and hence we have decided to open branches in all metro cities in India. We have plans to open new outlets in three more places in Delhi – Paschim Vihar, Rohini and Lajpath Nagar along with other metros like Chennai, Bangalore, Hyderabad and Mumbai, followed by  Calcutta", said Sri. Paul Thomas.
The bank has already crossed the target of 1450 crores in a span of eight months of its operational tenure. It has projected to acquire a total of Rs 2500 crore deposits by the end of this fiscal.