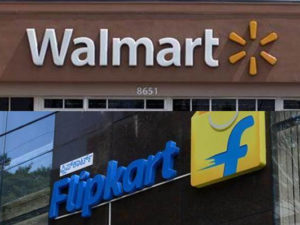 E-commerce giant Flipkart is planning to appoint a new group Chief Executive Officer (CEO) in place of Binny Bansal and the brand is considering CEO Kalyan Krishnamurthy for the position.
According to the industry sources, Krishnamurthy is one of the leading names considered by the board for replacing Bansal.
Walmart is reviewing both internal and external candidates for appointing the new group CEO as present Group CEO Binny Bansal is now actively involved in the daily operations said the sources. However, despite the new appointment, Bansal will remain as the chairman of the company.
In January 2017, Flipart appointed Krishnamurthy as its CEO.
In its largest-ever deal, the US retail giant Walmart acquired around 77 percent of Flipkart for nearly $16 billion in May this year. This move was initiated by the brand to compete with competitor Amazon in fetch key growth market.
Last week, Walmart made several significant changes at the senior executive group level positions in Flipkart. It made several new appointments such as financial officer, general counsel, chief ethics and compliance officer and group controller.