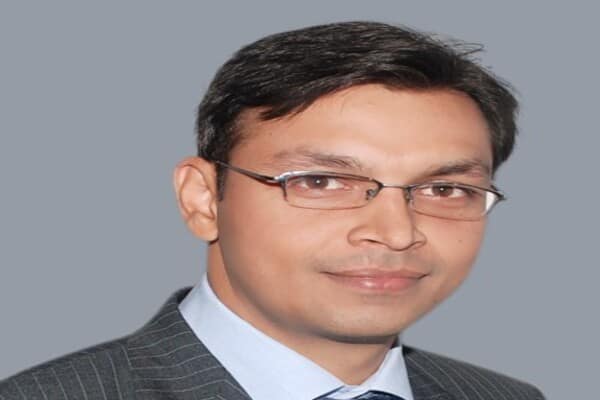 The health insurance industry faced unprecedented challenges from the onset of the COVID-19 pandemic. Regular approach towards health insurance like meeting with agents or visiting the insurance company was futile due to social distancing and isolation. On the other hand, the healthcare system struggled with the burden of increasing COVID-19 cases while medical costs kept skyrocketing.
Health insurance policyholders must have the option to be able to choose and utilise more than one health insurance policy, as and when needed. This is to meet today's steep hospitalisation expenses. For e.g., as a health insurance policyholder, you bought two health insurance policies, then you have the choice to claim either one policy or both. You just need to keep in mind that the actual hospitalisation expenses incurred cannot be more than the amount you are claiming from a policy or two policies.

Also Read: Always read policy fine print for travels post-Covid: Biresh Giri, CRO, Acko General Insurance
Health insurance rules were in a dire need of an update and the regulator, IRDAI acted fast by releasing the standardisation guideline. One of the most important changes included prioritising insurance companies in case a policyholder had more than one policy. Let's deep dive into what the new rule is and why the contribution clause was no good.
Why do people buy multiple health insurance policies?
A policyholder can adequately cover his/her/family health with multiple policies. This helps in creating a financial safety net during an unpredicted health emergency. The coverage and sum insured of a health insurance policy depend upon factors like age, smoking habits, type of job, etc. In some cases, these can lead to low coverage, and inadequate sum insured. The only option here is to buy multiple plans. The coverage and sum insured of these policies can be different, but the idea is to have adequate coverage in the time of a medical emergency with the advantage of the relaxation under contribution clause for health insurance policies,
For example
Mr. T is an ageing man who is serving his last few years in the defence forces. He needs health insurance coverage, but the available plans offer less coverage than required. The solution is to buy more than one health insurance policy and enjoy a total coverage that is much higher than having a single plan.
In wake of rising medical costs during COVID-19, the claim amount can be on the higher side, and hence multiple health policies are beneficial.
One can buy one or more of these policies
1. Health insurance plan with higher sum insured without restrictions in room rent charges & ICU charges, no capping on certain treatments & no co pay on any claims,
2. Top up policies with high sum insured by selecting deductible to the extent of the sum insured of your primary health insurance policy. (A top-up plan is a regular health insurance policy that covers hospitalisation costs but only after a threshold limit for every claim, known as deductible, is crossed. … So, suppose you have a health insurance policy with a sum insured of ₹ 3 lakh, make sure the deductible in your top-up plan is not more than ₹ 3 lakh.)
3. Super top policies with high sum insured which can cover your hospital costs in case your other policies sum insured exhausts during the policy year the cumulative. (A super top-up health insurance plan is like an extension of a health insurance you can use when you've already used the maximum claim amount (during the year) in your corporate insurance or, are largely okay to pay some amount from your pocket, but need a health insurer to cover for you when things get pricier)
Steps to claim under more than one health insurance policy
Raising a claim from multiple insurance companies allows you to cover the cost of a medical emergency completely. Meaning, your out-of-pocket expenses are less, and you get the necessary treatment at the right time. Raising claims against multiple health insurance policies is simple. Here are the steps.
Step 1: Raise a claim with the first health insurance company of your choice as per their process
Step 2: Get the 'Claim Settlement Letter' from the first insurer
Step 3: Raise the next claim against your second health insurance policy
Also Read: 5 Things to Consider Before Purchasing a Health Insurance Policy
This process can be slightly time-consuming some time as compared to raising one claim. But if you have all the necessary documentation, then the process should be smooth.
Indicative Claim Documents
Attaching relevant documents, with your claim, is necessary for faster processing. Your insurance company informs you about the required documents, but here are a few for your reference.
● A claim form.
● Health insurance policy copy.
● The hospital & medical investigation bills.
● The discharge summary.
● Your identity proof along with account details.
Why was the contribution clause relaxed from IRDAI's standardisation guideline?
The difficulty with the contribution clause was that a health insurance policyholder did not have the freedom to choose which insurance company would bear a major part of the claim amount. Since the contribution of each insurer was equal, the policyholder must use the sum insured from both policies.
Moreover, an insurance company may reject a claim if the policyholder failed to declare multiple policies. This can become a major pain point for the policyholder who made an active decision of buying more than one health insurance policy.
Let's take another example
Consider Mr. V met with an accident and had to be hospitalised for a long time. The bill amounted to INR. 75,000/-. Unfortunately, he lost the ability to walk and is now suffering from a disability. He might not re-joinwork for a long time and the claim settlement amount plays an important role in his finances.
Mr. V bought two health insurance policies with the sum insured of Rs. 1 and Rs. 2 lakhs, respectively, two years before the accident. Considering the hospital bill, he needed to make multiple claims to cover the cost of treatment under the contribution clause.
(The 'contribution clause' came into the picture as the accident took place before the IRDAI issued their standardisation guidelines. As per this clause, all insurers of the policyholder were obliged to settle the claim in equal proportions)
In Mr. V's case, both insurance companies contributed 25% towards the hospital bill. Thus, a claim of Rs. 25,000 and Rs. 50,000 (against sum insured of Rs. 1,00,000 and Rs. 2,00,000 respectively) was made.
Note: The example is for illustration purpose only and any deductibles are not taken into considerations for easier understanding.
The policyholder did not have a say in choosing the insurance company. Neither could he make only one claim and save the sum insured of the other policy for the future. Thus, the contribution clause was relaxed.
Things to remember while claiming from multiple insurers
The insurance companies will help you through the claim process, but there are certain things that you need to ensure for a quick claim settlement.
● Raise a claim as soon as possible. Try to minimise the gap between claim settlement from the first insurer and raising the claim from the second health insurance company.
● You can always contact the insurance company to understand their claim process better and act accordingly.
Also Read: Health Insurance Fundamentals: Things to Consider While Buying A Policy
● Collect all the necessary documents before raising a claim. This will help in faster settlement from both insurers.
● The type of health insurance policies does not matter when raising multiple claims to cover one event. For example, consider a policyholder has an Individual and a Family-floater Health Insurance policy. He can choose to raise claims from these two different types of plans to cover the maximum cost of treatment.
Thanks to IRDAI, policyholders can choose the insurance company for claim settlement and thus save the sum insured of their remaining policies.
Views expressed in this article are the personal opinion of Biresh Giri, Appointed Actuary, Head of Product Development & CRO, at ACKO Insurance.

Elets The Banking and Finance Post Magazine has carved out a niche for itself in the crowded market with exclusive & unique content. Get in-depth insights on trend-setting innovations & transformation in the BFSI sector. Best offers for Print + Digital issues! Subscribe here➔ www.eletsonline.com/subscription/