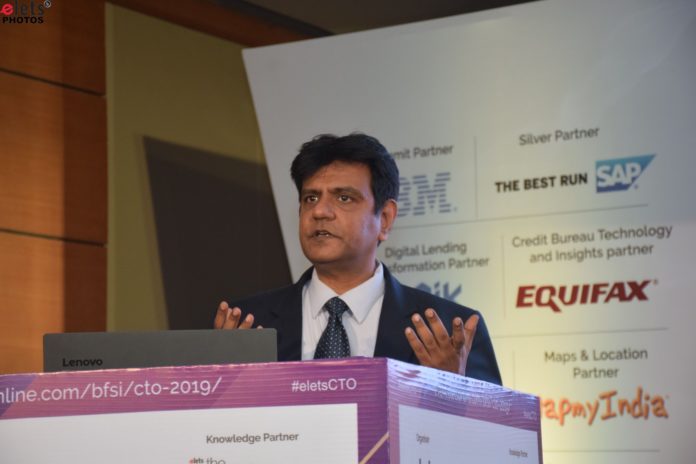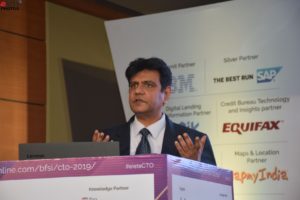 IoT is accelerating many significant technology changes that we see as fuel for innovation. The Internet of Things is going to help us meet the 3x efficiency and match the global energy standards, says Hitesh Thadani, VP Sales – BFSI, Mahavir Sys Power Pvt Ltd (MSP).
Excerpts of his address at 4th BFSI CTO Summit, Mumbai
Change today is so profound in the world and these changes are leading to an exponential demand for energy. In less than 25 years from now, more than 2.5 billion population will be added to the existing cities. This is leading to a sparks spike in energy consumption.
The next trend is digitisation I'm sure a lot of people have spoken about this today. Most of us in this room would have at least downloaded a song or streamed a video
Believe it or not, there are more than 7 million songs and 4 billion videos downloaded on YouTube every day. The size of this data is exponential and there are more than 50 billion devices which are going to be connected in less than a year this is leading to a sharp rise in energy consumption. 
 The energy and lastly the trend is industrialization one-third of the total energy consumption in the world is by the industry and this segment is growing by 50% and 55% of this industry growth demand is going to come from Asia.
What does this is lead to? It leads us to an energy paradox 1.5 percent of the energy demand going up in less than twenty years. Our carbon emissions have to be reduced. Our global leaders have already committed to green India and what it means is we need to work with 3x efficiency to meet this demand of rising in energy and match the global energy standards.
So from where will this come from? This will come from IoT. We firmly believe that much of these gains will come from the convergence of operational technology and the information technology and behind this convergence will be the IoT, the Internet of Things.
Did you know that The Human Internet only has 3.2 Billion people on it? About half of the world population.
But the Internet of Things is expected to have 50B devices and things connected by 2020! And that is a conservative estimate…
So, what are the technological changes that we will witness concerning the banking and financial services?
Mobility. We all have a smart device. It makes communication pervasive. It makes the user experience easy and rich. It allows for user-recognition – the buildings, machines etc recognize me because of my mobile device.
Cloud. The aggregation of data. The affordable and secure cloud. The sharing of data – the utility, the facility manager, the contractor, the end-user, and the manufacturer, now, can all work at the same time using the same database to improve the efficiency of the building. This was not possible before. And it also means that large companies can have specialists, regardless of their location, manage their facilities and assets anywhere, remotely.
Pervasive sensing: The costs of sensors both embedded and external to physical products is at the core of technology value with IoT.
Analytics: Putting historical process data into context with new sensor data coming from things – combined with application development advancements enables what we call a next-generation approach to advanced analytics. Without advanced analytics, the data from IoT is just big.
And finally, the necessity for cybersecurity as we move to more standard open IP-based industrial network connectivity and protocols.
Also, to this complex hybrid environment, the WHOLE of society is growing increasingly dependent on 'being connected' and having non-stop access to the internet.  
If you don't believe that we are undergoing a generational shift, I ask any of you to attempt to separate a 16-year-old from his phone.
Today it's or Internet on and always on so what is this leading to though we are connected with the 4G LTE it is suffering buffering whatever you would like to call it. There is latency so the typical cloud architecture which is the technology used has not shortfalls it has latency. 
The digitization of the human experience – with every moment captured, recorded and digitized – has happened to a degree and at a pace that we could have never imagined, and that has and will continue to have sweeping implications on global business.
It is no longer the DESIRE to be connected but needs to be connected.
The cloud centralized network architecture was not designed to optimize
 1. Latency (users require access to data and applications in a reasonable amount of time and cloud networks are too far away and have too many steps to reach 'to the user)
 2. Bandwidth (videos continue to dominate as the most bandwidth-consuming application, cloud networks cannot deliver such requests, long-distance = high cost)
 3. Regulation data (RGDP and data sovereignty)
To aggregate and process these large amounts of data, there is a need to deploy localized data centre solutions closer to users, data, and objects to avoid latency issues and effectively manage the real-time capabilities required by IoT. This is called edge computing. The type of applications and trades will determine where the computer resources will be located, physically. 
Today companies are trying to manage a combination of environments which we now refer to as hybrid computing, which includes large centralized data centres on-premise or in the cloud, regional edge data centres and local edge data centres. We have more data centres, intertwined across more locations, with more data than at any point in our history. 
We are moving into the second generation of decentralized computing, in the form of Local Edge Computing.
With the connectivity of smart equipment's which demands faster compute and better productivity, there is a need for edge compute which is the current and future trend. 
We know how to make data centres highly available and more importantly, we implement that know-how
We have a collective challenge to provide increased availability at each node while improving efficiency and performance in this complex environment.
Edge has its challenges
Looking at vast Distributed IT environments, where the IT equipment is geographically wide scattered, we are seeing a whole new set of challenges
To name a few:
Regional managers wanting to have a regional view
Global managers wanting to have a global view in respect to purchasing decisions, best practices and optimization through benchmarking
Given a common lack of redundancy, and tight budgets, a very strong desire to have predictive analytics around maintenance, to lower risk and optimize cost
Our cloud-based architecture for hybrid environments is EcoStruxure IT – our BOLD IDEA to ensure an always-on world.
Ecotruxure IT, the next generation cloud-based data centre management architecture, helps customers optimize infrastructure performance and mitigate risk.
EcoStruxure IT is vendor agnostic and connects not only to SE products but all smart devices providing 360-degree visibility, anytime, anywhere. 
The created data lake enables advanced analytics which provides a new standard for proactive insights on critical assets that impact the health and availability of an IT environment.
What does Mahavir Sys Power do?
Mahavir Sys Power is a technology solution provider for Schneider Electric, which is operating in almost all large cities in India. It brings together all the solutions for IT computing power drag cooling services pan India.
How can Micro DC solution help?
MicroData Centre Solutions
A micro data centre is a secure, self-contained enclosure that contains the rack, UPS, power and cooling to support the capability for all essential IT components along with management and monitoring software devices.
Features and Benefits of Micro Data centres
It offers highly secure, cost-effective, and simple-to-deploy micro data centres for any edge environment. Our cloud-based monitoring platform enables a rapidly scalable and intelligent way to manage distributed assets.
Physical Security – Device-level cybersecurity with Ultra-secure enclosure options and remote security monitoring and control.
Remote Management – Our cloud-based platform is scalable, simple to deploy and provides secure visibility of ALL your edge data centre from a single pane of glass.
Standardised Deployment – Standardised, pre-integrated and pre-validated architectures ensure your deployment is fast and cost-effective.
The Banking & Finance Post is an initiative of Elets Technomedia Pvt Ltd, existing since 2003.
Now, Elets' YouTube channel, a treasure of premier innovation-oriented knowledge-conferences and awards, is also active. To Subscribe Free, Click Here.
Get a chance to meet the Who's who of the NBFCs and Insurance industry. Join Us for Upcoming Events and explore business opportunities. Like us on Facebook, connect with us on LinkedIn and follow us on Twitter, Instagram & Pinterest.