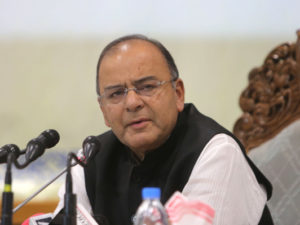 Union Finance Minister Arun Jaitley presented the Economic Survey 2018-19 today in the Parliament and underlined the need for more reforms. The survey was authored by Chief Economic Adviser Arvind Subramanian.
The survey that paved the way for Finance Minister Arun Jaitley's fifth Union Budget and also the last one before the Lok Sabha Elections of 2019, forecasts that the country's Gross Development Product (GDP) will inflate from 7 per cent to 7.5 per cent in 2018-19.
It also revealed that Goods and Services Tax (GST) has added new perspective to the Indian Economy. Post the implementation of GST, there has been a 50 per cent rise in the number of indirect taxpayers.
The survey suggested the economic management will be far more challenging in the coming financial year. Exports will be a major source of growth in 2018-19.
In addition to this, for the first time in Indian history, the survey also presented the data on international exports of states. The data presented in the report indicates a strong correlation between export performance and states' standard of living.