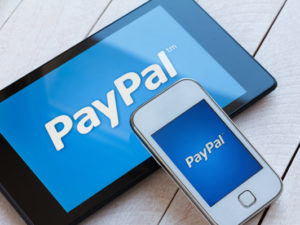 PayPal is planning to buy Swedish online commerce startup iZettle in a deal worth $2.2 billion.
US-based brand PayPal, a unit of eBay, revealed that this deal is so far its biggest acquisition, planned to strengthen its payment transactions catering to small businesses, particularly in Europe and Latin America.
"Small businesses are the engine of the global economy and we are continuing to expand our platform to help them compete and win online, in-store and via mobile," said Dan Schulman, Chief Executive, PayPal.
"In today's digital world, consumers want to be able to buy when, where and how they want," said Schulman.
Schulman described the merger deal between iZettle and PayPal as a strategic fit. The combined shares of both the brands along with the combined product offerings and geographies will be of mutual.
According to PayPal, iZettle platform is used by nearly a half million merchants, for handling retail transactions.