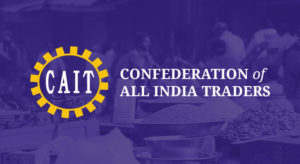 Confederation of All India Traders (CAIT) in association with Mastercard has recently launched a campaign to create awareness among the traders to push implementation of digital payments.
As part of the 'Digital Apnao Vyapar Badhao' campaign, 500 camps across 30 cities will be held over 90 days to enable 5 lakh merchants and traders to get on-board digital platform, reported the Financial Express.
 Talking about the campaign, Mastercard's senior vice president (global policy affairs and community relations) Ravi Aurora said, "We share the government's vision of creating a less cash economy and bringing more people under the ambit of financial inclusion."
Explaining more on promotion of digital payments through the campaign, Praveen Khandelwal, Secretary General, Confederation of All India Traders (CAIT) said, "The campaign will ensure that traders and merchants have access to the right information and solutions as they embark on the digital payments journey to be future ready and grow their business."
"The camps will also inform traders about various aspects of the Goods and Services Tax," Khandelwal said.