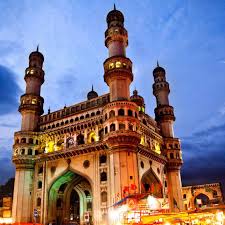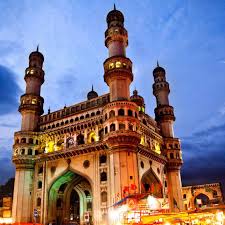 Having already proven its mettle as country's Information Technology and Start-Up capital, Telangana, the youngest State of India, is gearing up to add another feather to its cap by positioning itself as the next financial capital of the country after Mumbai, writes Sudheer Goutham of Elets News Network (ENN).
In a bid to attract investments, Telangana State Government has taken several steps and initiatives as part of its mega plan. Under this, Telangana has executed many initiatives in recent times, garnering the attention of numerous national and international financial giants feeling fascinated towards Hyderabad. While several global tech giants like Google, Amazon, Uber, Facebook among others have already chosen Hyderabad as their space for headquartering in India, following their footsteps, several international financial companies have also made their way to Hyderabad in recent times.

Jayesh Ranjan, Principal Secretary, Information Technology, Commerce & Industries, said, "Hyderabad has been the preferred location for several banks and financial organisations. International organisations like Franklin Templeton, JP Morgan Chase Bank, State Street Corporation, HSBC have a large presence in Hyderabad. Globally- famed Indian banking brand ICICI Bank has set up its biggest campus in Hyderabad with over 15,000 employees, working and operating all their tech-work from the city. All these financial companies appreciate the fact that Hyderabad has created an exclusive cluster called Financial District that meets the needs of the Banking, Financial Services and Insurance (BFSI) sector."
Cutting edge over existing financial capitals
While the Telangana State government is determined to develop Hyderabad into the new BFSI capital of India, it cites its own advantages to realise this vision. "In this age, financial world is driven by technology. And to the fact that Hyderabad has a proven record in technology, we aim to become the new BFSI Capital of India. Ahmedabad has developed some incredible infrastructure like Gujarat International Finance Tec-City (GIFT), however, in terms of technology, Mumbai and Ahmedabad do not match up to Hyderabad," said the Principal Secretary for the Telangana Information Technology Department.
Talent Pool and Friendly Policies
While Telangana state government's industry-friendly policies, ease of doing business (EoDB) quotient, and quality infrastructure at lower costs are major reasons for turning Hyderabad into an attractive investment destination, the abundant skilled and industry-ready manpower is another reason working in favour of it. "Many might not know this but Hyderabad has one of the best talent pool in terms of risk analysis and management. We are able to provide industry-ready talent that can hit the ground immediately for any operating company, thanks to TASK (Telangana Academy for Skill & Knowledge, a state government-run training organisation). This sets us apart from rest of the states, where the companies might have to make significant investments in training their workforce before hitting the operations. The only footprint in India of a foreign company like Warren Buffet's is in Hyderabad with the name Berkedia Commercial Mortgage LLC. Mphasis, which is another premier software company, has created their niche unit to look after global risk analysis and derivatives management. Even the Bombay Stock Exchange (BSE) Data Recovery Center has been set up in Hyderabad," said Ranjan.
Expansion of Financial District – Financial District -2
The existing Financial District of Hyderabad, spread over 75-acres of land, is now considered to be wholly saturated and fully occupied by various financial companies, with an ever-increasing demand for space from State's BFSI sector. In this backdrop, the Telangana state government is considering an expansion plan. The Telangana State Industrial Infrastructure Corporation (TSIIC) is looking out to finalise the newer space which will allow the government to provide land for BFSI companies that are keen on either setting up new units or expanding their base in the city. E V Narashimha Reddy, Vice Chairman & Managing Director, TSIIC, said, "The existing Financial District is saturated with complete occupation by financial companies.
Expansion plans are on with the lookout for newer landscapes. Some of the land parcels including those in Kokapet, Tellapur, Osman Nagar and Kollur in Hyderabad, which also come under the limits of Hyderabad Metropolitan Development Authority (HMDA), are being considered for the project." Officials also cite that the lower investment costs with good infrastructure compared to other southern metro cities make Hyderabad an attractive place for establishments. "Hyderabad is far ahead of other southern metropolitan cities including Bengaluru and Chennai where huge operations and establishments-related expenditures are almost double the amount here. If a premium-leased office space in Hyderabad's IT hub is available at 40-50 per square foot (sq.ft), the same, for instance in Bengaluru will be in the 80-90 per sft range, lacking the basic infrastructure too," explained a TSIIC official.
Telangana government's own NBFC initiative
 In a major boost to State's endeavours aimed at attracting more investments into its NBFC sector, the Reserve Bank of India (RBI) has given clearance to Telangana state government to set up its own NBFC initiative – Telangana Industrial Health Clinic Ltd (TIHCL). B Yerram Raju, Advisor and Director, said, "It is the first State-promoted, cofinanced NBFC." TIHCL was floated in 2017 with a corpus of Rs 100 crore, which included contributions from the State and Central governments, financial institutions, industrial units and High Networth Individuals (HNIs). Lenders such as SBI, SIDBI, Karur Vysya Bank, Canara Bank, Union Bank and Vijaya Bank have so far evinced interest in partnering with TIHCL.
 According to Yerram Raju, the TIHCL's innovative institutional intervention to resolve the stressed assets in micro and small manufacturing enterprises attracted the attention of policymakers at the national-level, and in the last few month, its success can be gauged by the fact that the concept resulted in 23 micro and small enterprises contributing to the share capital to an extent of Rs 30 lakh. TIHCL advised these enterprises in the resolution of the stress they faced from banks.
The SARFAESI Act 2000 notice was vacated for a few while for others it helped them get over stress that resulted due to improper management decisions. The Telangana government sponsored TIHCL as a Special Purpose Vehicle (SPV) of the State Industrial Development Corporation initially and registered it as a public company under the Companies Act of 2013 with an investment of Rs 10 crore from the State budget. The state government NBFC expects to pursue a multi-pronged strategy for filling in the credit gap that exists for micro manufacturing enterprises, helping small enterprises access equity markets and reviving and restructuring of viable manufacturing MSEs.
In order to revive the MSEs, TIHCL will provide bridge finance, but not to those entrepreneurs who are willful defaulters, said the Director. Initial target is to support 5-10 enterprises a month in every district. In worst cases, it will handhold the enterprise for the first year of revival to ensure that the projected cash flows are realised and the financial discipline is adhered to by the viable unit. This institution is emerging as a support entity to help industrial units sustain in the newly-formed State, according to Yerram Raju.
State Street Corporation, a catch for Hyderabad
State Street Corporation, one of America's oldest financial company, has set up its largest Indian base in Hyderabad with a capacity to absorb a whopping 7,000 people!
with offices in Mumbai and Bengaluru, is further setting up its largest base in Hyderabad's Hitech City, acquiring 2.3 lakh sq.ft space for the purpose. What makes State Street yet another big catch for Hyderabad's BFSI sector is that it is the second oldest financial institution of America that was set up in 1792.
BSE sets up Disaster Recovery Center in Hyderabad
The Bombay Stock Exchange (BSE) has established its Disaster Recovery Centre (DRC) in Hyderabad which would be a replication of the primary site and thus ensure that all data is available at disaster recovery site with near zero time lag. Telangana's Information Technology, Industries & Commerce Minister K T Rama Rao inaugurated the facility. Besides showcasing many USPs, the automation tool provides a real-time monitoring of the sync status between primary and disaster recovery sites, and has also helped reduce manpower requirement for handling operations, the BSE said in a statement. With state-of-the-art infrastructure and allied facilities matching global standards, the DRC would ensure seamless continuation of exchange operations, aid in diversifying the risks, and fortify the capabilities in terms of processes, people and technology infrastructure. BSE DRC is designed in line with other global technology hubs. This, in turn, would encourage more premier institutions to invest in Hyderabad.

Elets The Banking and Finance Post Magazine has carved out a niche for itself in the crowded market with exclusive & unique content. Get in-depth insights on trend-setting innovations & transformation in the BFSI sector. Best offers for Print + Digital issues! Subscribe here➔ www.eletsonline.com/subscription/