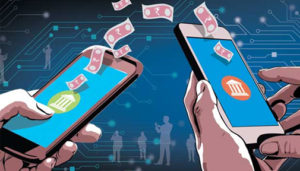 The Central Government is likely to start the second phase of digital payments promotions from January, according to the sources.
Reportedly, the Centre has set up a panel under the Ministry of Information & Broadcast and the Ministry of Electronics and Information Technology (MeitY) to start plans pertaining to the promotion of digital payments from January.
As per the sources, a committee under DAVP (Directorate of Advertising and Visual Publicity) is working in this regard.
Centre has been trying to push digitisation across sectors through its Digital India initiative. The progress on the matter reached its pinnacle with the demonetisation drive announced last year.
According to a Reserve Bank of India (RBI) report, 933 crore electronic transactions were reported in India, amounting to Rs12.13 lakh crore, during November 2016 and September 2017.