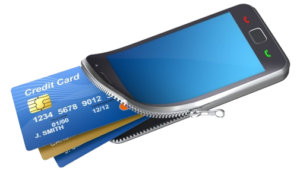 Use of digital payments have reported a steep decline in February, post the smooth cash inflow.
According to the data released by the Reserve Bank of India (RBI), February 2017 saw a month-on-month decline of 21.3 per cent in the volume of electronic transactions, higher than the 9.1 per cent fall seen in January 2017 over December 2016.
Reportedly, the decline in the usage of electronic payments is being seen as a result of the improved cash availability situation over the last couple of months since 500 and 1000-rupee notes were scrapped on November 8 last year.
The biggest fall was reported in the usage for cheque payments followed by the use of debit and credit cards at point of sale terminals and mobile banking, reported The Indian Express.
In value terms, the decline was 16.7 per cent from electronic transactions valued at Rs 97,011 billion in January 2016 to Rs 80,765 billion in February 2017.Furthermore, the data shows that transactions through electronic payment modes fell 21.3 per cent from 870 million in January 2017 to 684 million in February, in volume terms.