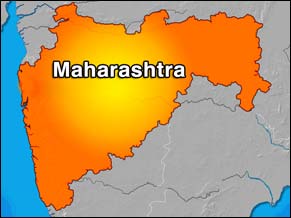 Finding a 'clever' way to deal with the high currency demonetisation, citizens have paid off their pending dues to urban local bodies in Maharashtra using scrapped high-value notes of Rs 500 and Rs 1,000.
Urban local bodies in Maharashtra have recently collected dues worth Rs 340 crore from citizens towards payment of various bills and government dues in scrapped high-value notes of Rs 500 and Rs 1,000.
According to the Urban local bodies in Maharashtra, the total amount collected so far stood at Rs 339.57 crore in urban local bodies.
The collection received were pertaining to electricity, water, property and other government dues.
Among the listed urban local bodies, Pune collected Rs 4,167 lakh, Mumbai Rs 4,307 lakh, Navi Mumbai Rs 1,716 lakh and Thane Rs 1,450 lakh.
Adding some relief to the cash crunch situation, the state government had allowed citizens to use the demonetised notes for payment of their electricity and water bills, property tax or other dues.
Maharashtra has 27 municipal corporations whereas nearly 300 other local civic bodies, acting as semi-government agencies, are mandated to provide essential services to residents by levying bills.