Technology was always an integral part of the banking sector but the importance given was negligible, in terms of deployments. During Covid-19 situation, technology has outshined by offering plenty of options and ways to handle the crisis. However, increased frauds and cyber-attacks may always create a hidden fear in the customer's mind, says Zulkernain Kanjariwala, Head-IT, Doha Bank, in conversation with Elets News Network (ENN).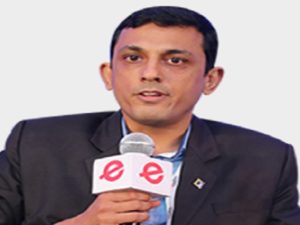 What are your views on Covid-19 and its effect on the Banking sector?
Covid-19 is in the first place, a pandemic with potentially serious implications for people's health. However, according to my point of view, it has more serious implications on our banking sector's health which is the backbone of our economy. Our banking sector, as well as people of India, was not prepared for the situation called "New Normal". Most of the banks are impacted or going to get impacted in three phases with more and more threats for their survivals,
Immediate
On-going
Future

Immediate Impact: A short term impact is likely to lead to accessibility concerns and scaling down the customers.
Business & Strategy
Severe pressure on banking customers across various segments i.e. SME, Retail, MSME, commercials and Corporates etc.
Significant impact on Financial Performance
Strategy in lending space is under stress due to underperforming sectors are mushrooming very quickly.
Conventional strategy of running the business on Interest revenue lag because of costs and provisions are increased in this period.
Business Continuity & Operating Model
Customers felt left over due to changes in Operating Models of the banking sector.
Working model of the banking sector was not prepared for this situation.
Disruption and sharp decline in the performance in Key Functional areas like Treasury, Retail Banking, Trade Finance, Back end Operations etc.
Continuity of processes which have direct touchpoints with customers has been shut down due to issued guidelines.
Technology and Infrastructure
Many of the banks were not ready with the amount of volume they expected on digital channels.
There was tremendous pressure on Infrastructure as they were not ready for remote working conditions.
This pandemic has shown increased adoption of digital channels which were not factored for such huge load.
On-going Impact: An on-going pandemic is likely to lead to a significant reduction in demand, structural shifts in customer behaviour, and transformation of employee roles and overall operating model.
Business & Strategy
Increased credit risk defaults and lower recoveries due to inactive market for collaterals
Inorganic growth plan in early stages are shelved
Many eco systems which are running on the physical contacts is showing gradual decline.
Business Continuity & Operating Model
Potential changes to procedures and effectiveness due to travel bans and restrictions.
Significant decline in the performance and productivity of employee due to remote working conditions.
Security, Technology & Infrastructure
Increase Frauds and Cyber Attacks created more problem for Security team to maintain the security of banking system
Shortage of infrastructure to strengthen the banking backbone to cop up the resource requirement.
Greater challenge to expose the banking network outside to support remote working situation.
Remote working conditions and adoption of digital channels have expanded the attack surface of banks' IT network with cyber threats trying to exploit any remote access weaknesses with new attack techniques.
Audit & Financial Reporting
Reduced capital depletion and profit level may create an issue while submitting the pre-audit adjustments
Have to be cautious to address the issue of realised losses and gained profits.
Future Impact: A prolonged crisis is likely to increase customer preference towards digital channels and products, in addition to defaults by SMEs/corporate.
Customer Strategy
Banks must keep offerings, services and product to stay alive on digital platforms;
More mature banks are having advantages for being first in this digital areas;
Banks must keep improving their customer experience, customer's digital requirements, Omni channel functionalities, mobile app and internet banking,
Business Continuity
Higher Provisioning may hinder profitability
Loan restructuring may further reduce interest margin
Support earnings growth through more push for digital transactions and channels.
Security
Migrating non-critical applications on Cloud to reduce the risk of exposing the banking network on remote.
Keep on creating awareness session with employees to create a more secure environment and protect our interest of safe guarding our banks.
How important are Business Continuity plans for banks in pandemic situations? Do you think, banks need an up gradation in this regard?
Covid-19 has shattered all Business Continuity plans of all banks and financial institution. I feel that banks have to relook their continuity plans and have to do up-gradation. None of the banks had foreseen this type of continuity plans. By the books, all are following the act of God like flood, earthquake, tsunami, etc. as the major challenge and threat to the institution as a whole, whereas Covid-19 proved them wrong. We have to go back to our basics and need to find out where we failed to face this situation. We all tried our best to recover from this situation but it took a good amount of time than the usual if we were prepared for this. For example, there was a surge in the procurement of VPN, VDI, VC, etc.
What significance is the role of technology today for banks? Is there a change in the customer mindset pertaining to technology post-COVID?
The technology was an integral part of the Banking since the beginning but its importance around the sector was negligible. Technology has outshined in Covid-19 situation by providing plenty of options and ways to handle the situation.
Post Covid-19, it is certain that customer mind-set will definitely change towards the technology in terms of usage and safety. However, increased frauds and cyber-attacks may always create a hidden fear in customer's mind.
Also Read: Cyber fraud cases up by 25 per cent: RBI
What are your views on cybersecurity and its role in financial institutions? Is robust use of technology during pandemic posing a threat?
As Technology evolves the threat to that technology also evolves simultaneously and ignorance of that threat will lead to major mishaps for our Banking systems. Since we are moving very fast with the digital offerings, Covid-19 has put all banks on a test to run their digital transformation programmes as digital interactions become primary options for customers. Cybersecurity is carrying equal importance as customer's services in the banking system. Nowadays, customers are keeping their trust in the banks not only based on their performance or customer service, but they are now checking how secure the bank is and how they are serious about cyber threats and how much secure they are against the cyber-attacks.
If basics are followed properly even though there is tremendous pressure from management for putting something online then we can say that we are not posing any threat but it will be a big mistake if basics are not followed. In some of the cases, use of technology without proper precaution caused big damage to their operations and reputations.
Work from Home (WFH) is the new normal. Comment
I would say it is not a New Normal for the IT guys but yes, it is New Normal for any other employee in the organisation. For technology people, it is very normal to operate from home in case of any fire in the application or infrastructure. WFH is nothing but a buzz word which came in light due to Covid-19 but it has many implications  and positives like as follows,
o   Employee is Safe, so his/her family is safe.
o   Employee can give quality time to his/her family
o   Avoid hours of travelling time
o   He/She can provide quality and quick support
o   Employee retention ratio will increase (especially for female employee)
o   Convenient for Employee
o   Working hours are increased drastically
o   Banking network exposed to Remote
o   Chances of fraud will increase
o   Policy issues
o   Relaxation on some internal controls
o   Hard to track the working hours
o   Psychological impact on employee being there at home all the time
o   Stress may ruin the family environment
o   Communication Problems


Elets The Banking and Finance Post Magazine has carved out a niche for itself in the crowded market with exclusive & unique content. Get in-depth insights on trend-setting innovations & transformation in the BFSI sector. Best offers for Print + Digital issues! Subscribe here➔ www.eletsonline.com/subscription/